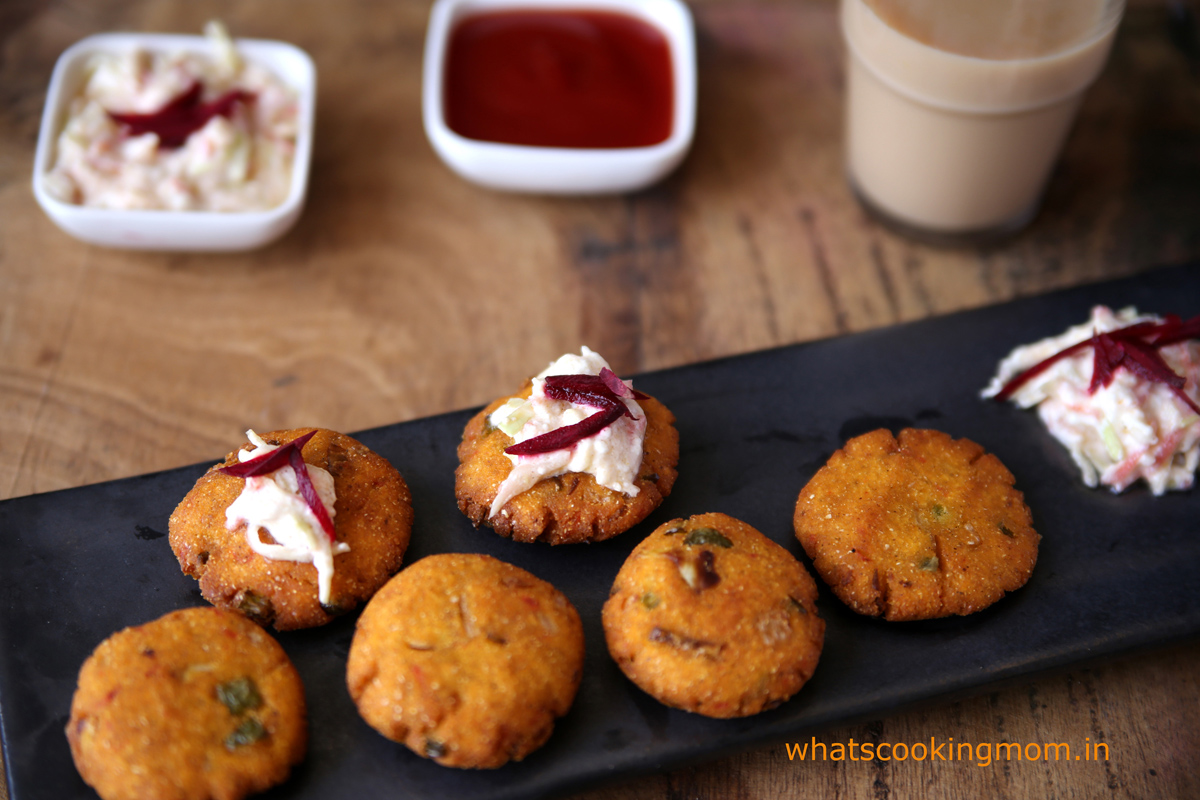 Makka Atte ke Cutlets – Makka ka Atta/Maize flour is used in most of the Indian homes in winters. Makka ki roti with Sarson ka saag, Makka mooli parantha, baafle, Makka ke dhokla makes our winters more delightful and enjoyable. Hubby and I love Makka ki roti in any form. But my kids they just will not eat it no matter what. Not even with a dollop of melting white butter on it 🙁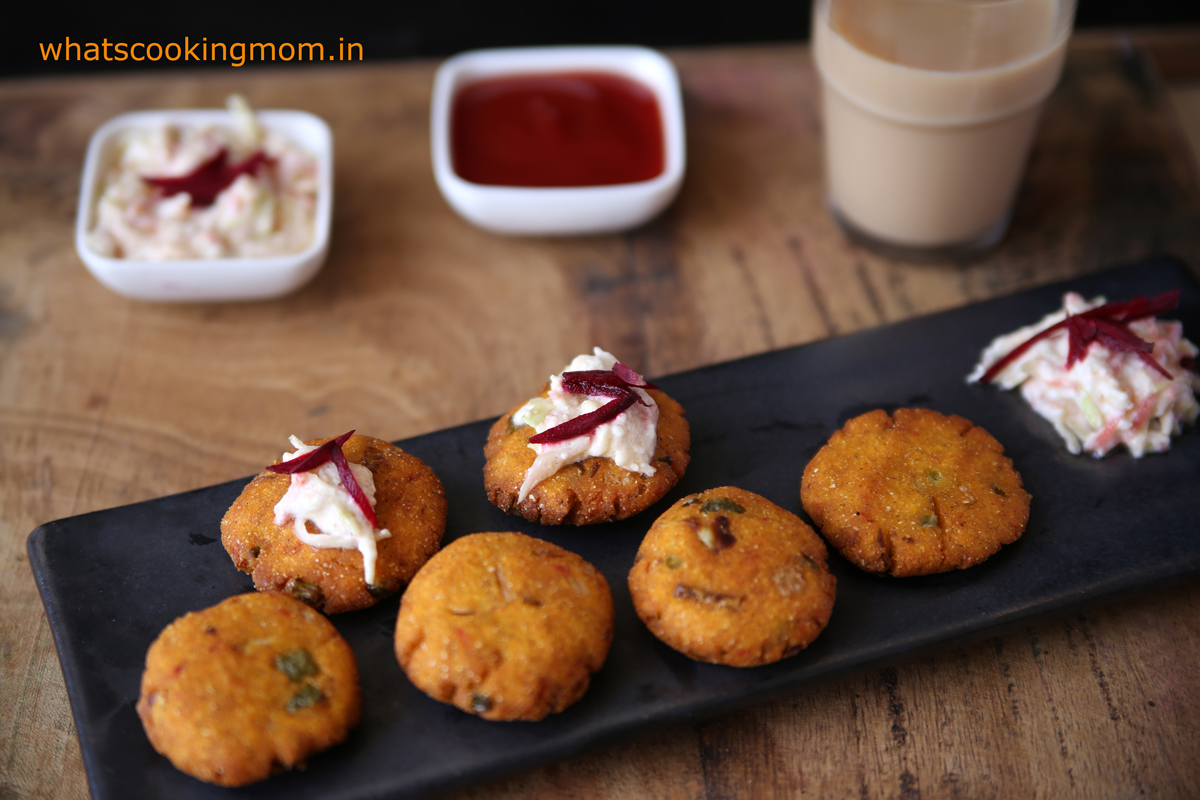 But as the season changes these food lose their appeal and it becomes difficult to finish atta if there is some left.
A few days back I was discussing with my mother in law how there was 1 cup atta still left and I did not know how to finish it. She told me to make these cutlets to finish the atta. And she ensured me that kids will also like this recipe. Now these are the magic words which really get me going 😉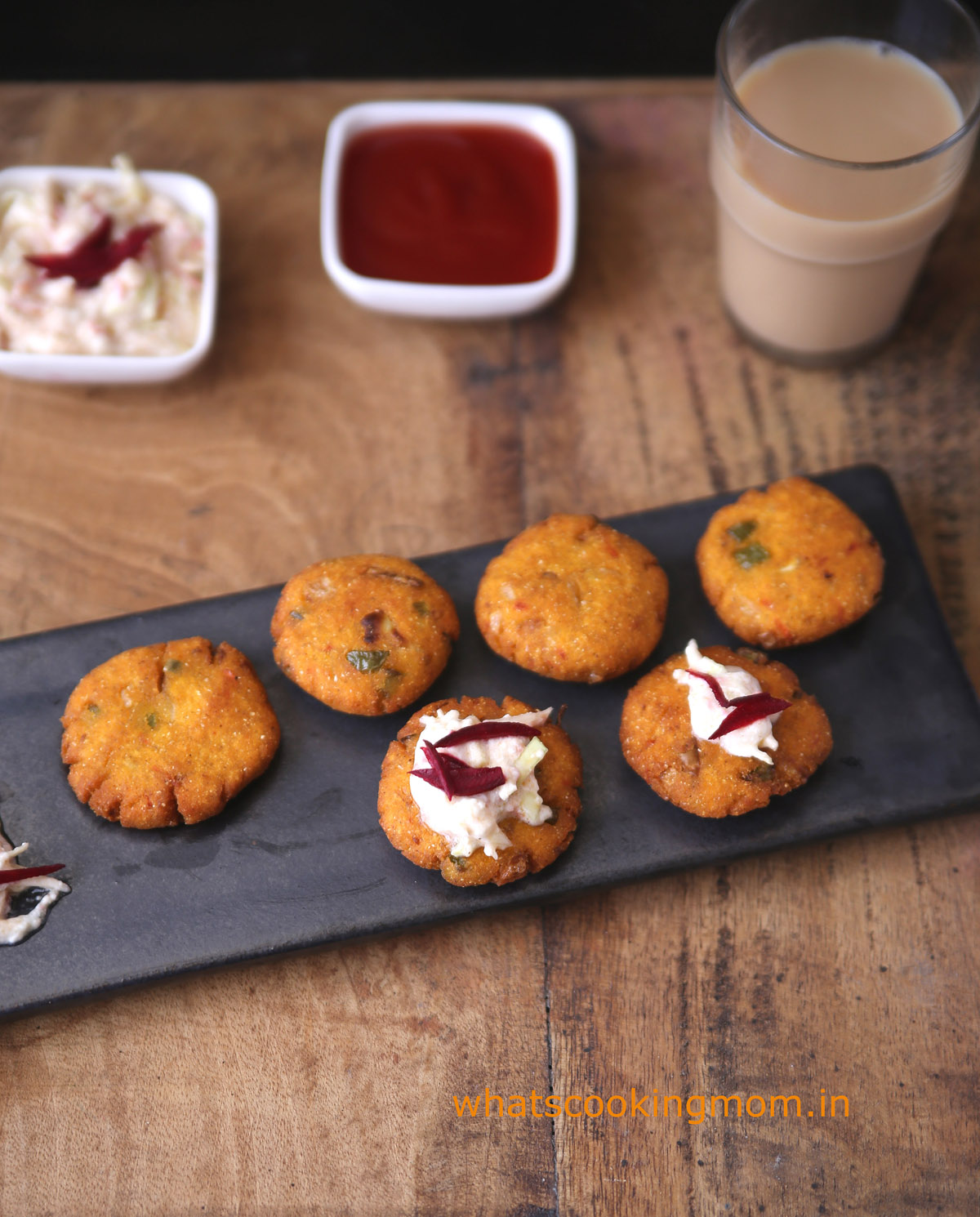 Now I know you all are eager to know the verdict. Well… my kids did not like this recipe they loved it 😉
These can also be served as party appetizer in winters. They were yummy, crunchy and not to forget healthy.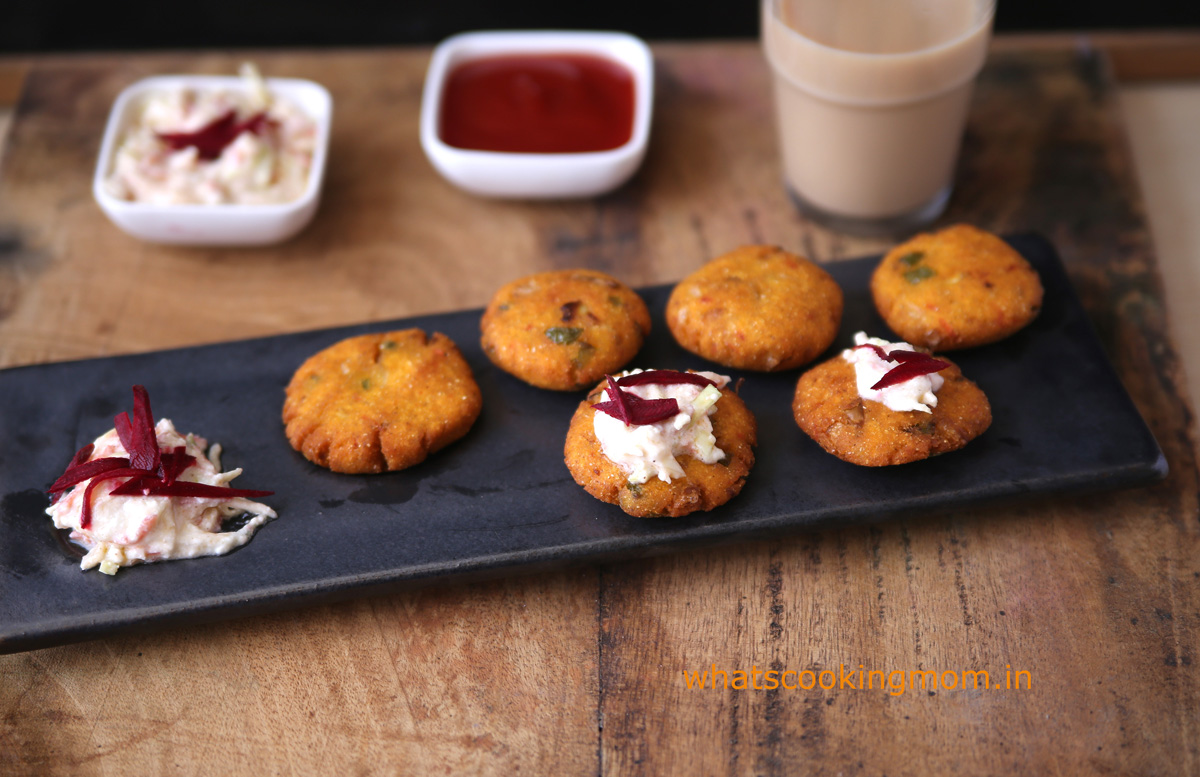 Now you must be wondering why to go to all this trouble when you can simply make Makka ka parantha and enjoy. Let's be honest with ourselves. Do your kids eat those paranthas snatching it from their siblings, fighting for pieces? NO, they don't. But with this recipe, you will see that happening. YES YES…i KNOW…YOU ARE WELCOME 😉
How to make Makka atta ke Cutlets
preparation time: 5 minutes
cooking time: 15-20 minutes
makes around 16 pieces but it will depend on the size
Ingredients:
1 cup Makka ka atta/maize flour
1 onion chopped
½ capsicum chopped
1 carrot grated
¼ cup cabbage grated
1 green chili chopped
1 tsp grated ginger
chopped coriander leaves
salt to taste
¼ tsp red chili powder
Oil for deep frying
Serve with:
green chutney, tomato ketchup, yogurt dip
To make the yogurt dip: Add salt, pepper, sugar, oregano to hung curd to make yogurt dip. I have added grated cabbage, carrots, and beetroot to the dip.
To make Makka atta ke Cutlets

Sieve Makka ka Atta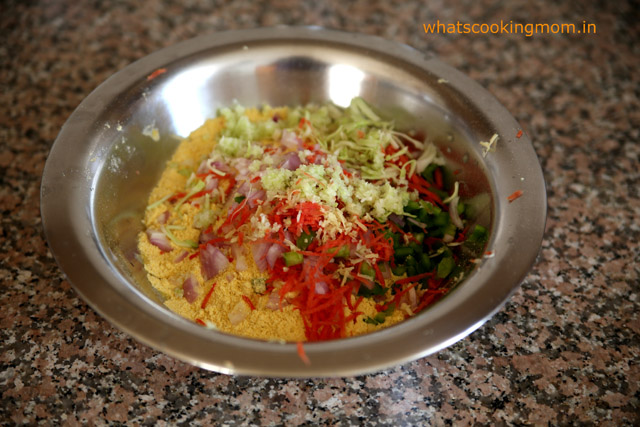 Add all the other ingredients except for oil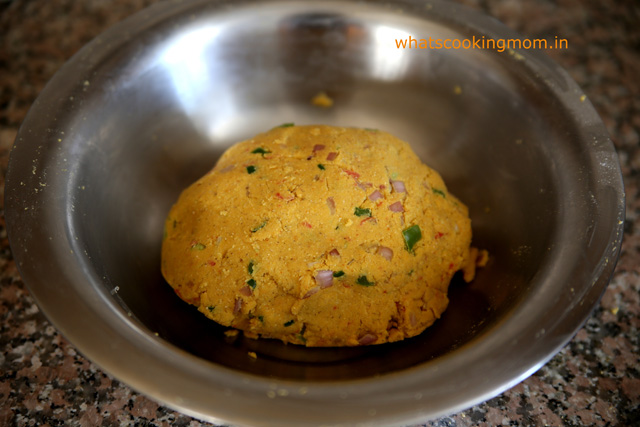 Make a firm dough. Let it rest for 10 minutes.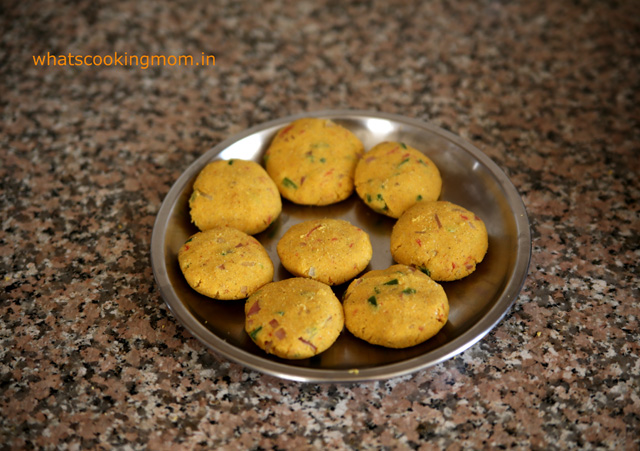 make a ball and press it to give shape. I have realized that this shape fries better than balls.
Deep fry these on medium flame.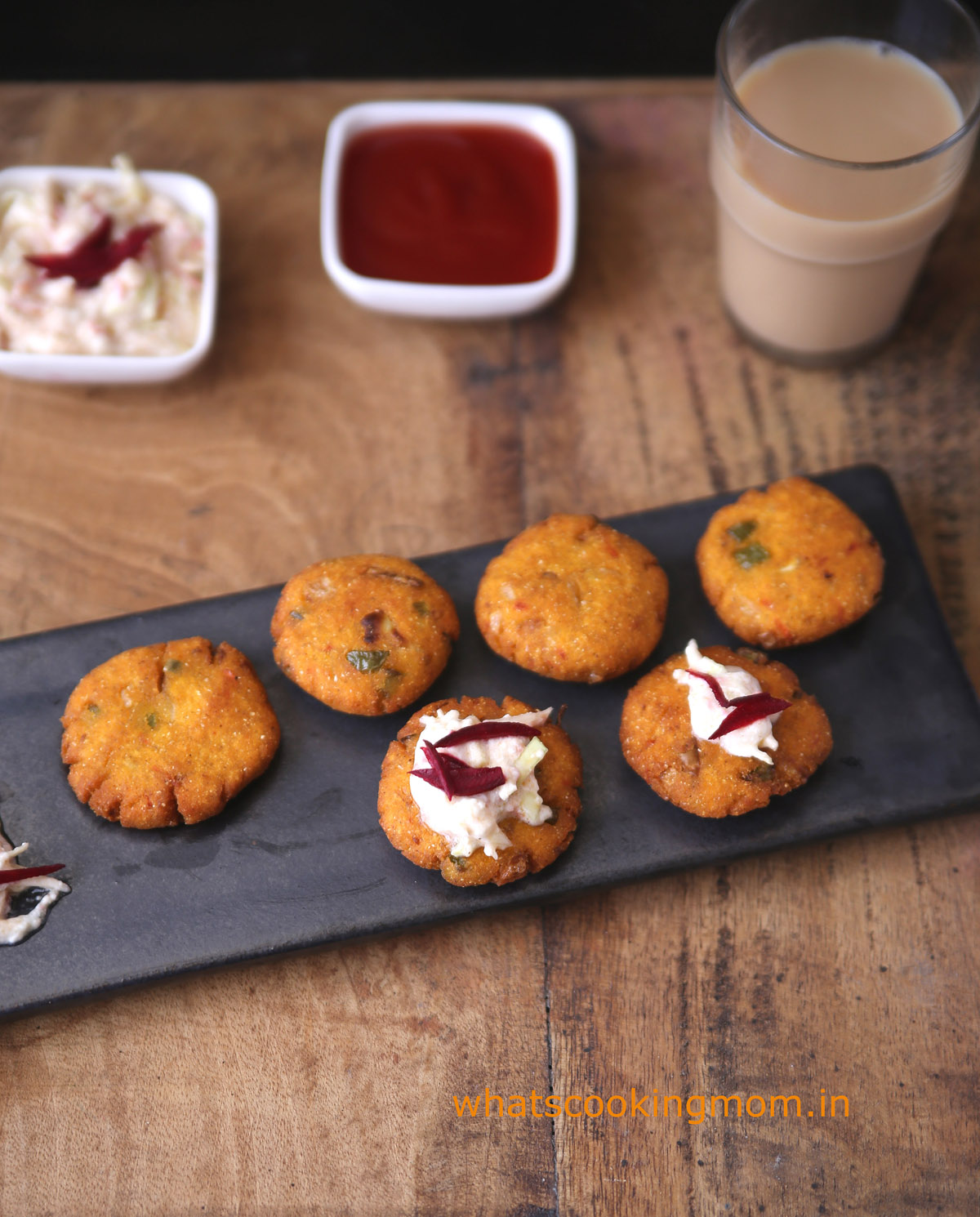 Serve hot with yogurt dip. As these are a little dry yogurt dip goes really well with it.