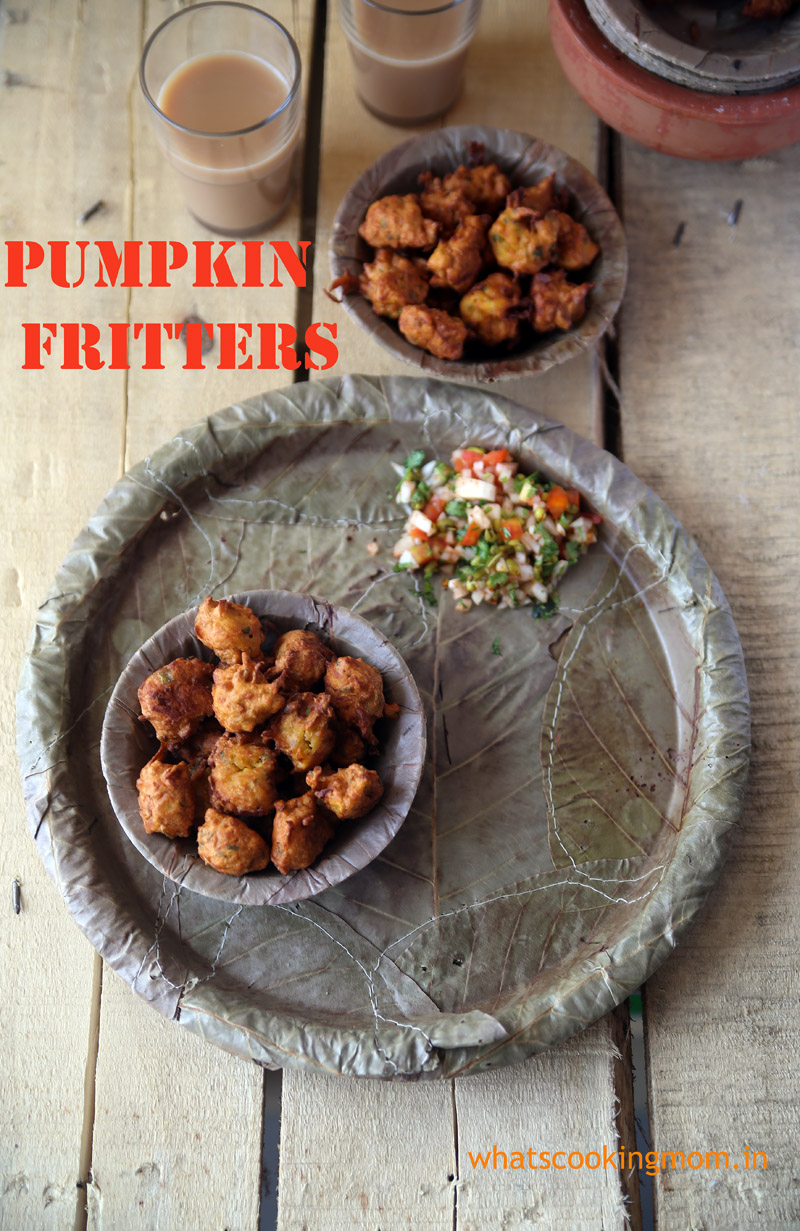 Pumpkin Fritters – very yummy, addictive, crispy fritters / pakode to enjoy this rainy season.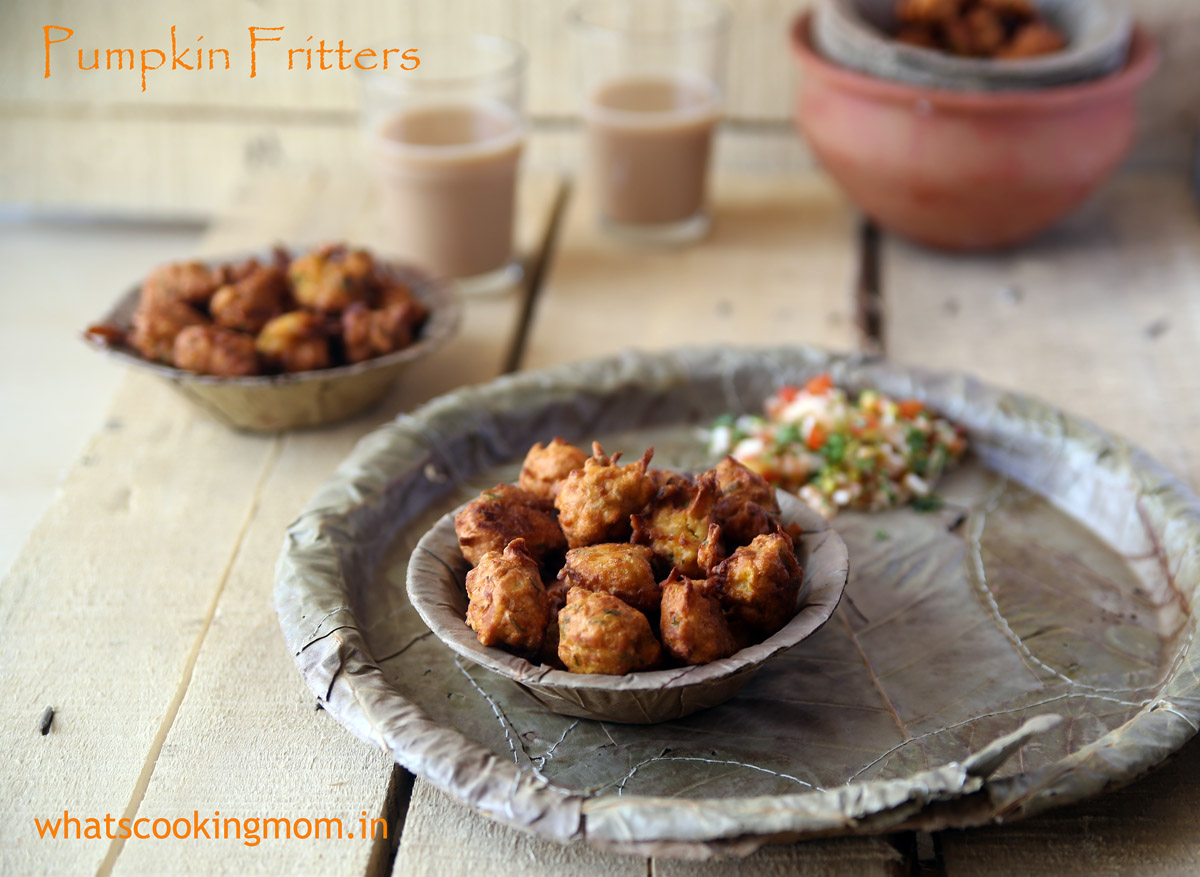 we always try to hide some vegetables in kids favorite recipes to make them a bit healthy. So if they are going to have fritters why not make them with some healthy vegetable. Pumpkin is a very versatile vegetable as it has no peculiar smell or taste and can be added to most of the recipes easily. But in this recipe, we do not have to hide pumpkin as fritters are really crispy and yummy and kids love them.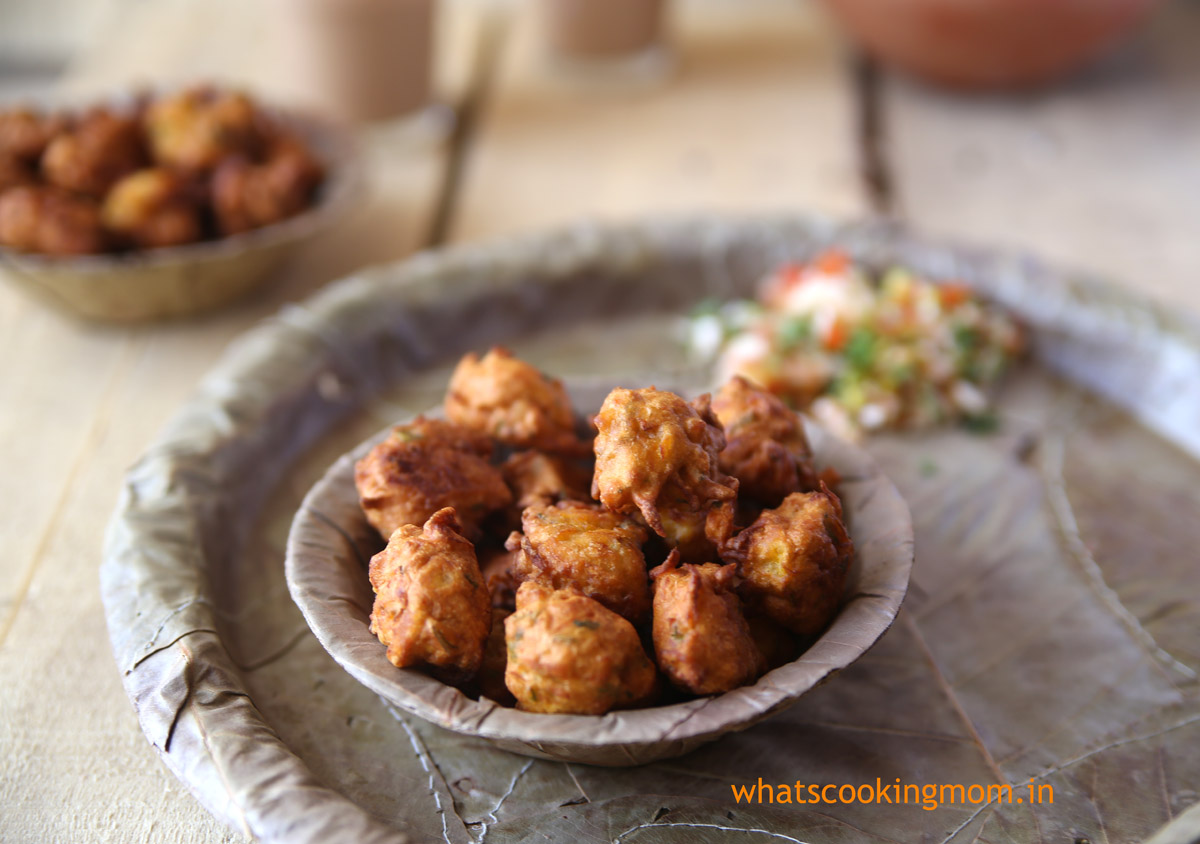 Why Pumpkin
Now we all know health benefits of pumpkin. It improves digestion, has vitamin A which aids vision, is a good source of vitamins.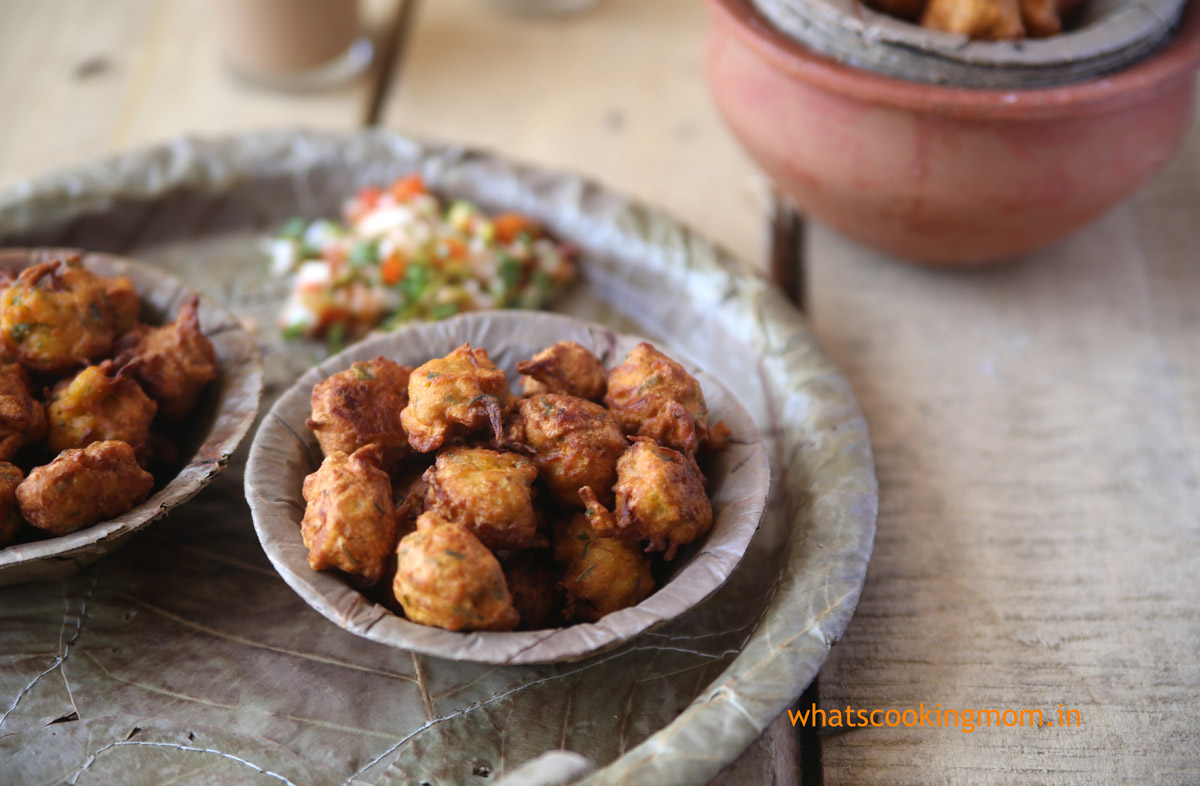 How to make Pumpkin Fritters
Preparation time: 5 minutes
cooking time: 20-25 minutes
serves 4-6
Ingredients:
250 grams pumpkin
½-¾ cup besan/ Bengal gram flour
¼ tsp red chili powder
¼ tsp garam masala
pinch asafoetida/heeng
¼ tsp fennel seeds/ moti saunf
salt to taste
1 green chili chopped
1 tbsp fresh coriander leaves chopped
1 tsp oil
oil to fry
To make Pumpkin Fritters
Peel wash and grate Pumpkin. Add salt, chili, green chili, coriander leaves, garam masala to the grated pumpkin.
Add besan and 1 tsp oil. You can start with 1/2 cup besan first and then you can add more to get a thick batter. There will be no need to add any water as we do not want the batter to be runny.
Heat oil in a pan/ kadhai. Take around a tsp of batter and drop gently into hot oil. you can fry around 10-15 fritters at a time.
Fry the fritters till golden brown. Drain on an absorbent paper to remove excess oil.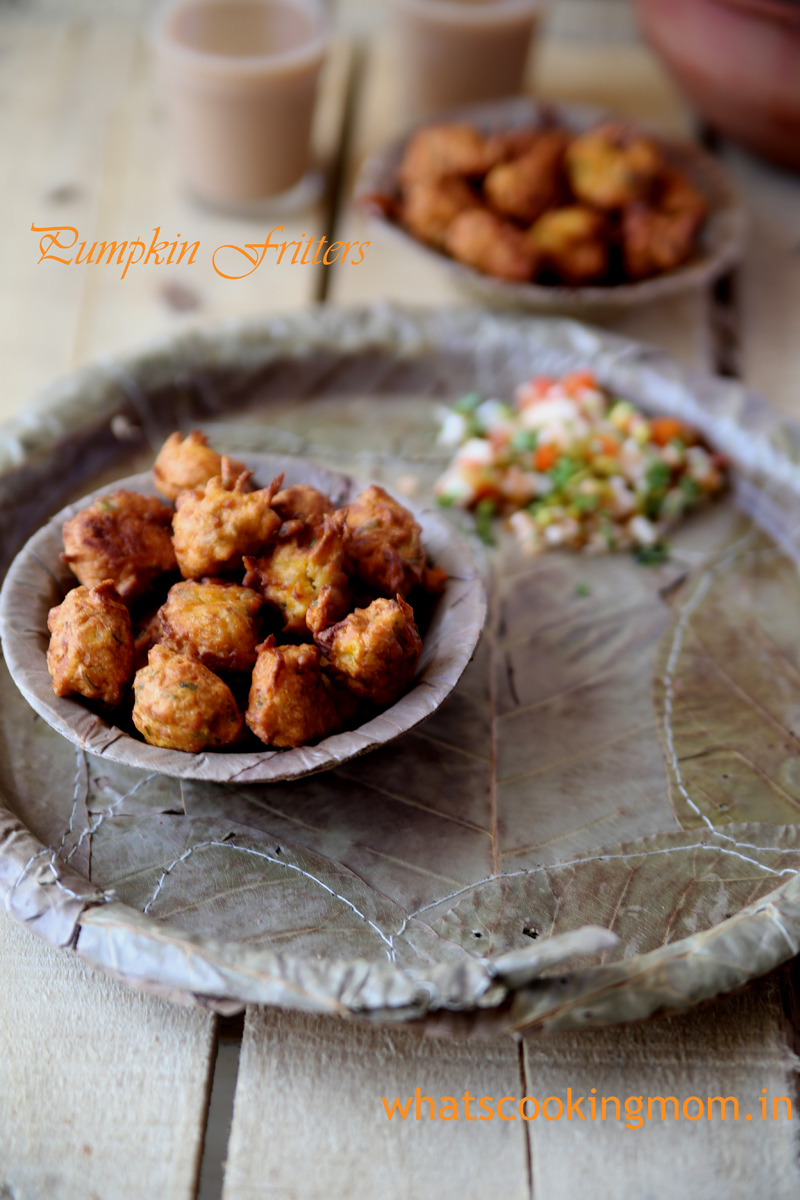 Enjoy hot fritters/ pakode with a cup of hot tea and enjoy the Rainy season. These tastes best when served hot.