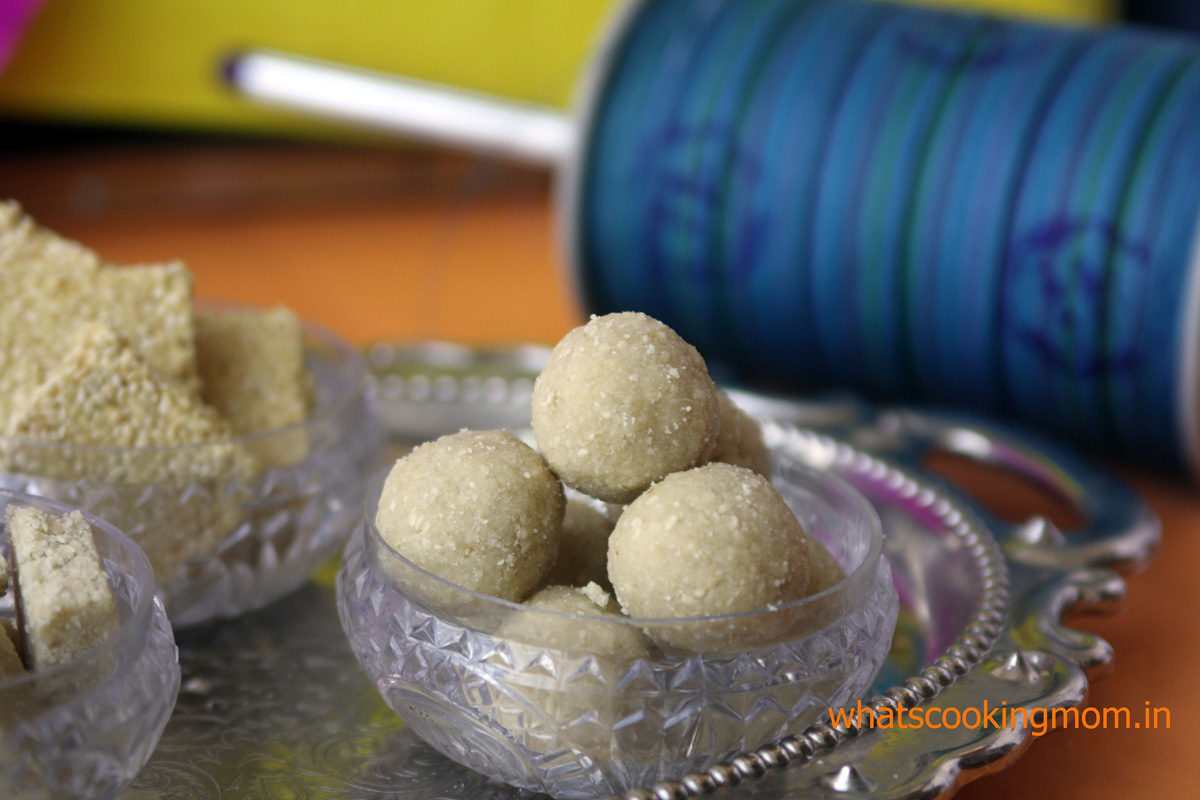 Til Mawa Ladoo – to celebrate Lohri and Makar Sankranti

A very happy Lohri and Makar Sankranti to all my friends!!!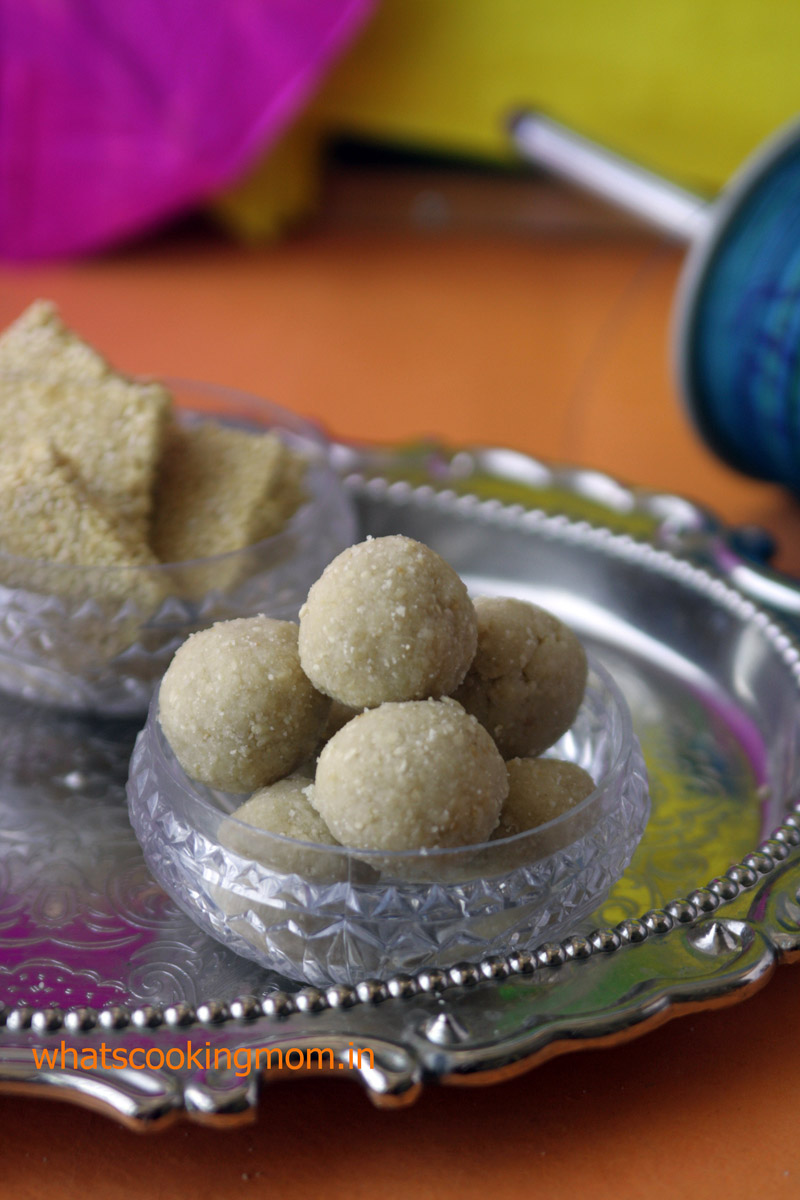 Today I am sharing with you Til Mawa Ladoos also known as Til bugga. It is a very popular recipe made on maker Sankranti.
Makar Sankranti is celebrated in almost all the parts of India. In Jaipur, people fly kites, make til ladoos, til chikkis, Paush badas and spend the whole day on their roofs.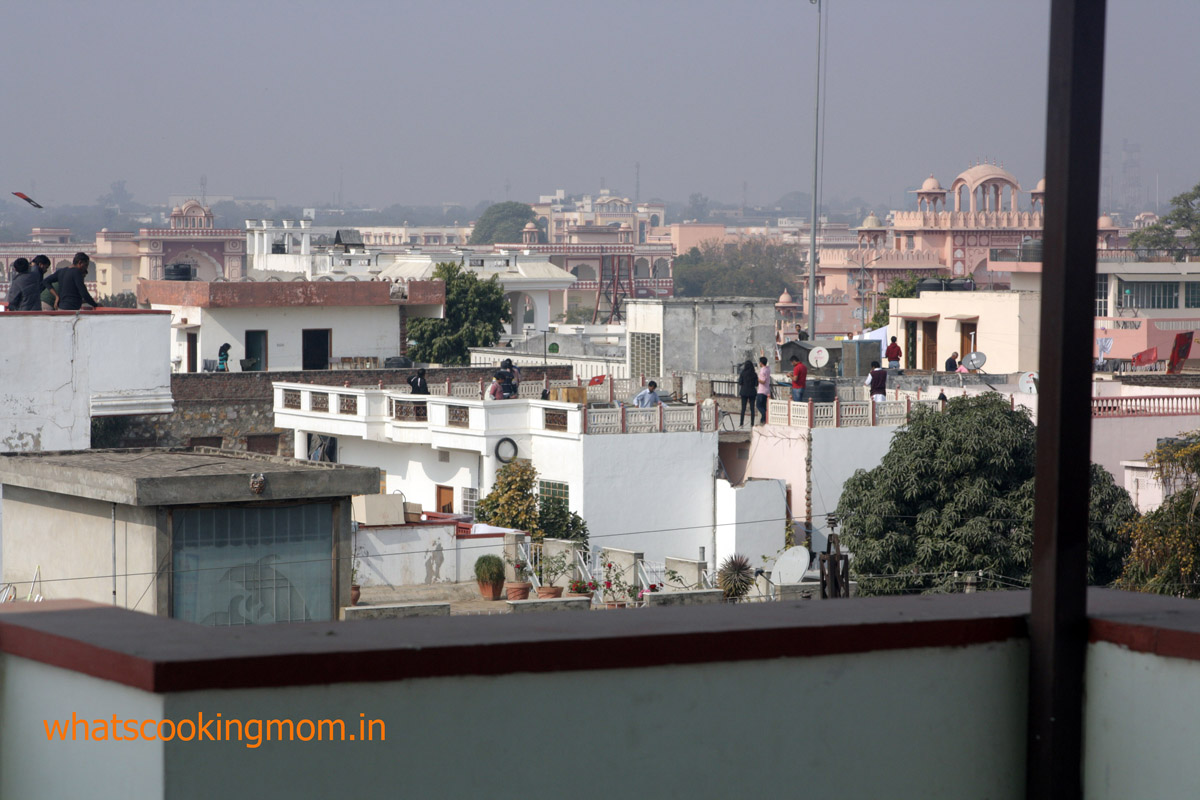 In Jaipur city the whole sky is covered with colorful kites and people fly kites till night. There will be loud music playing on the roofs and food items are supplied on the roof only because nobody wants to come inside.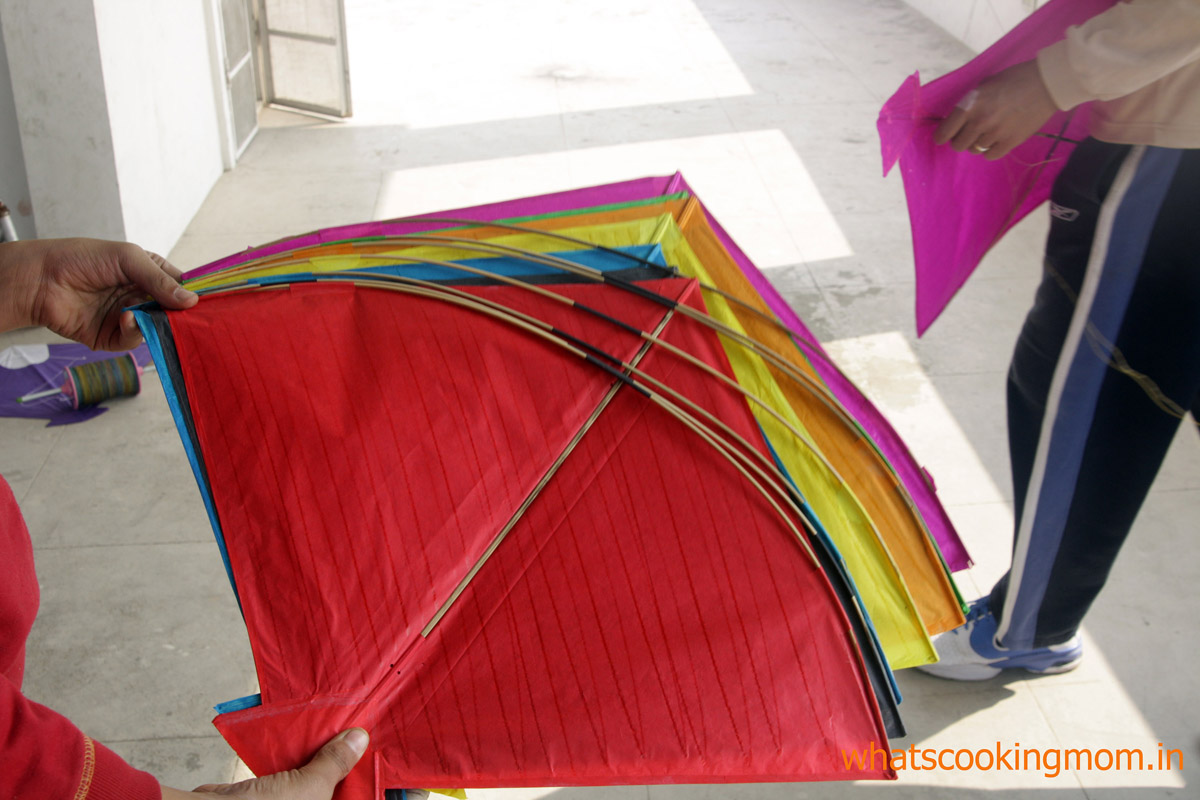 Til have many beneficial properties. It is warm in nature hence a favorite item for winters. It also has high iron content. In earlier times when there were no heaters, people used to rely on their diet to fight extreme cold. That is why til items were quite popular in winters. Til ki gazak, til sakri, til patti , chikki, revri and ghazak are some of the popular items made with til.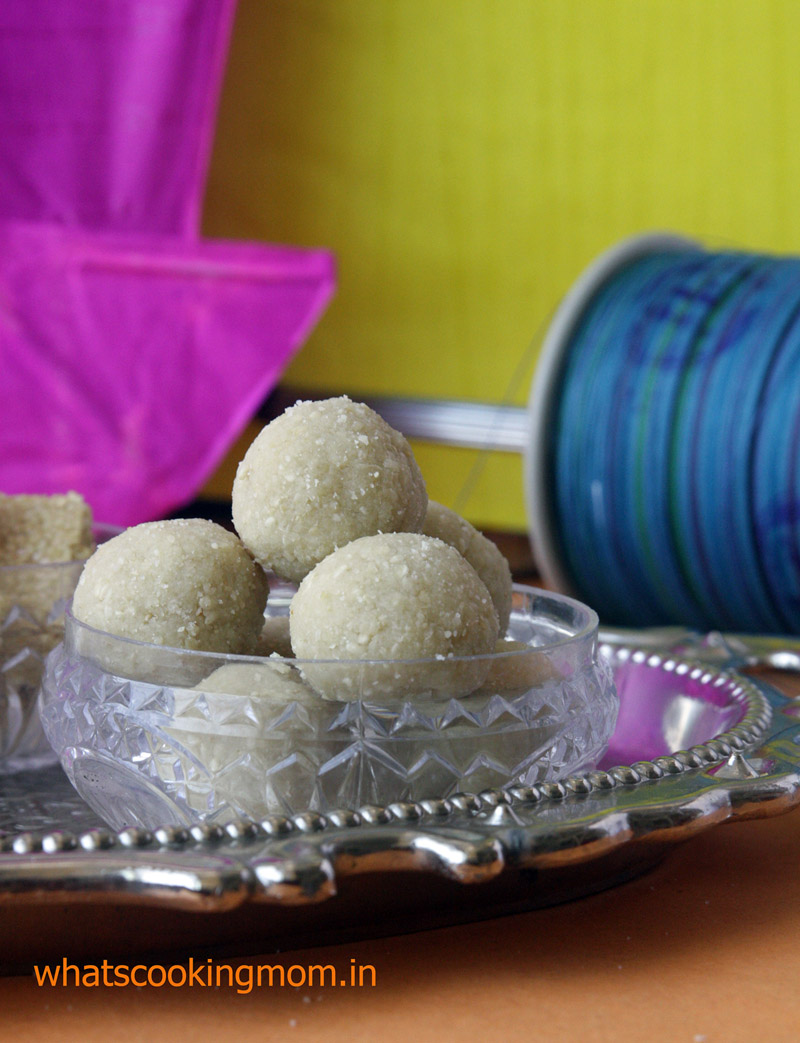 How to make Til Mawa Ladoo
Preparation time: 2 minutes
cooking time: around 10 minutes
Makes around 30 ladoos
Ingredients:
250 gms Til/ sesame seeds (I have used white til)
250 gms mawa
350 gms boora/ powdered sugar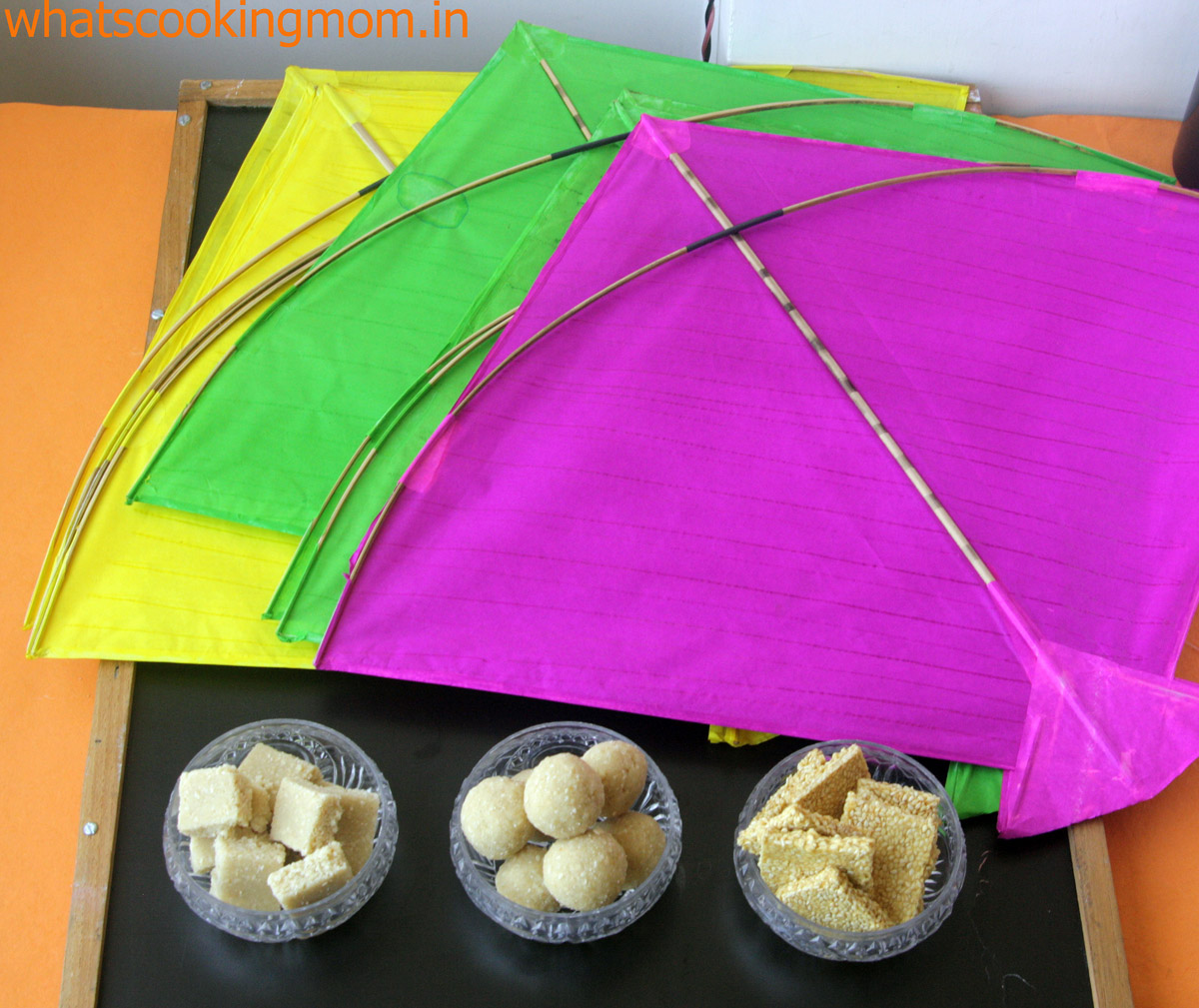 To make til mawa ladoo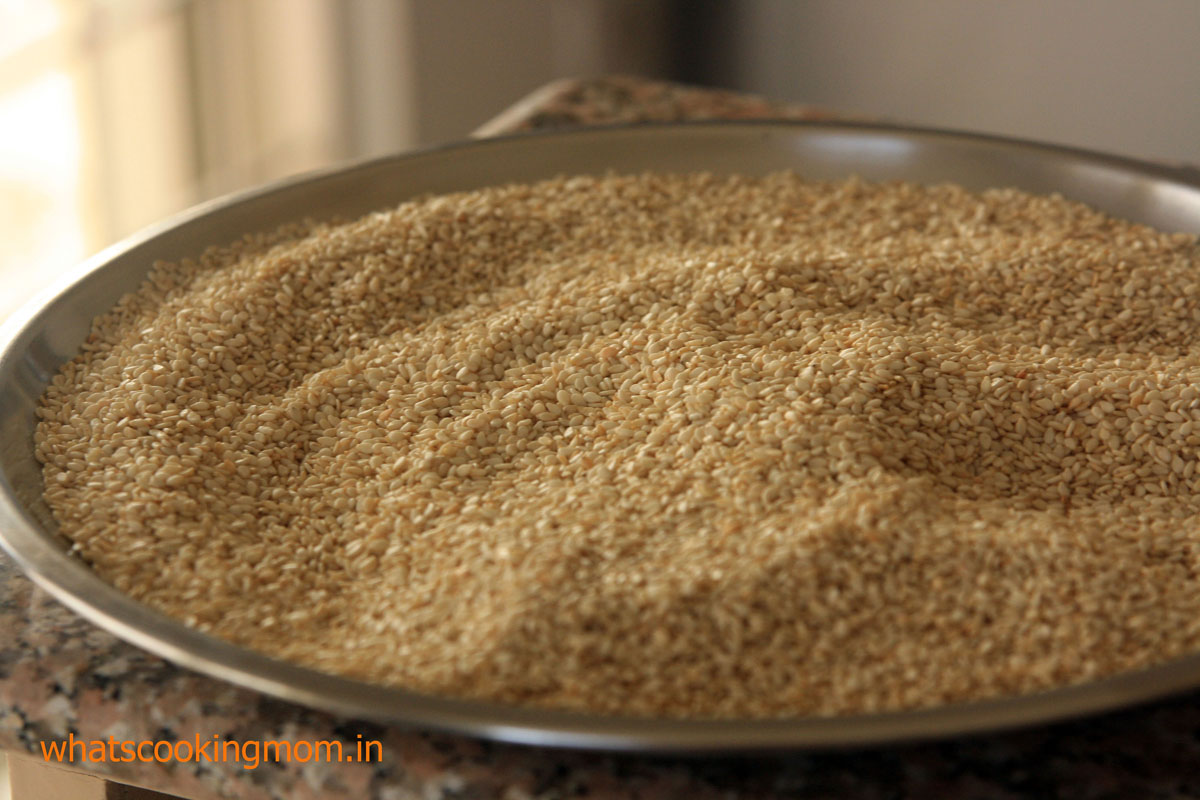 Roast the til to a light brown shade. Start at high and then turn the flame on low to roast til.
Leave them aside to cool.
In a nonstick pan cook mawa for around 5 minutes. I have explained the process in my gunjiya recipe with pics you can see that to understand the process. Switch off the gas when mawa comes together.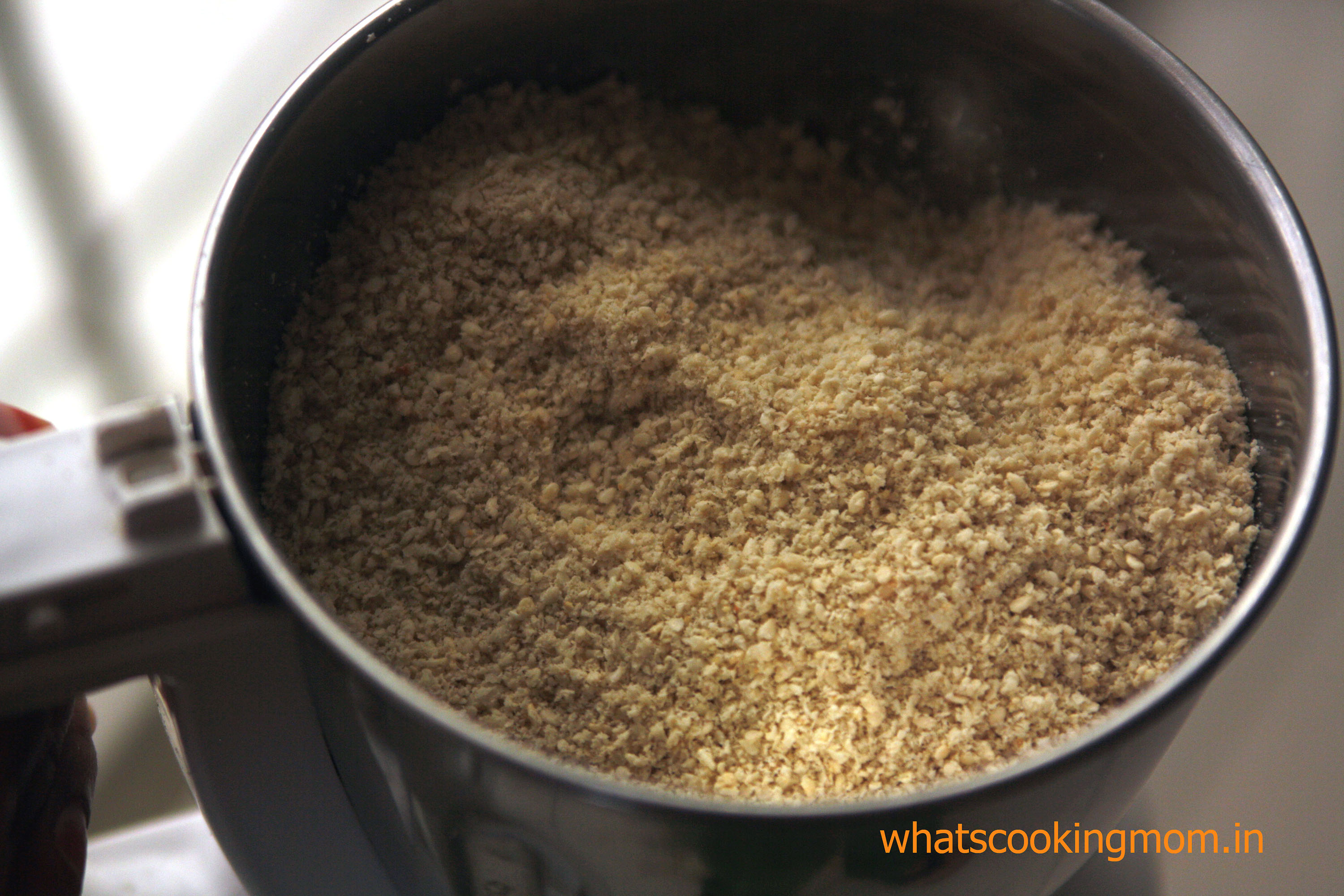 While the mawa is cooling down grind the til to a coarse mixture.
Add til and boora to the mawa. Mix thoroughly. Shape into balls to make ladoos.
Note: Do not leave Mawa for cooling down for a long time as in winters it cools quickly and you will have a problem in making ladoo.
If this happens heat the mixture again to make it soft and to make ladoo. Or you can add 2 tbsp of milk to it to make ladoo.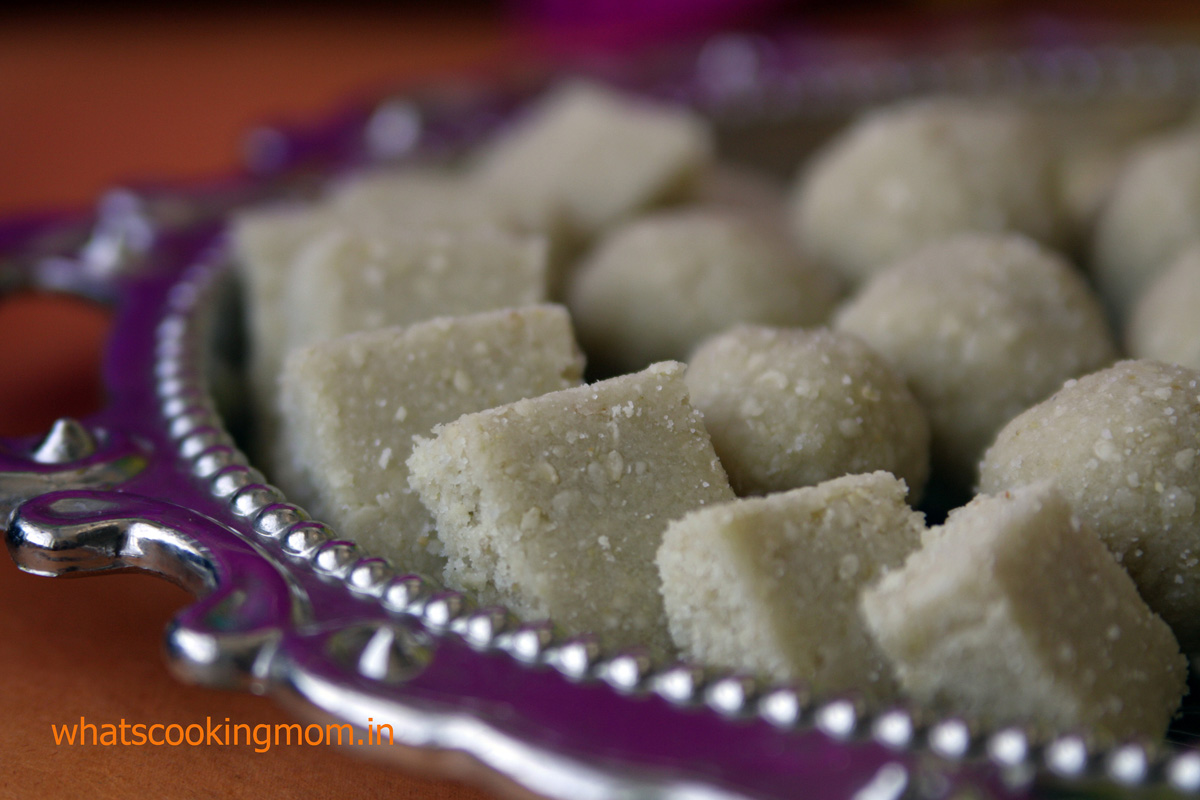 Or you can simply spread the mixture in a greased thali and cut burfi later.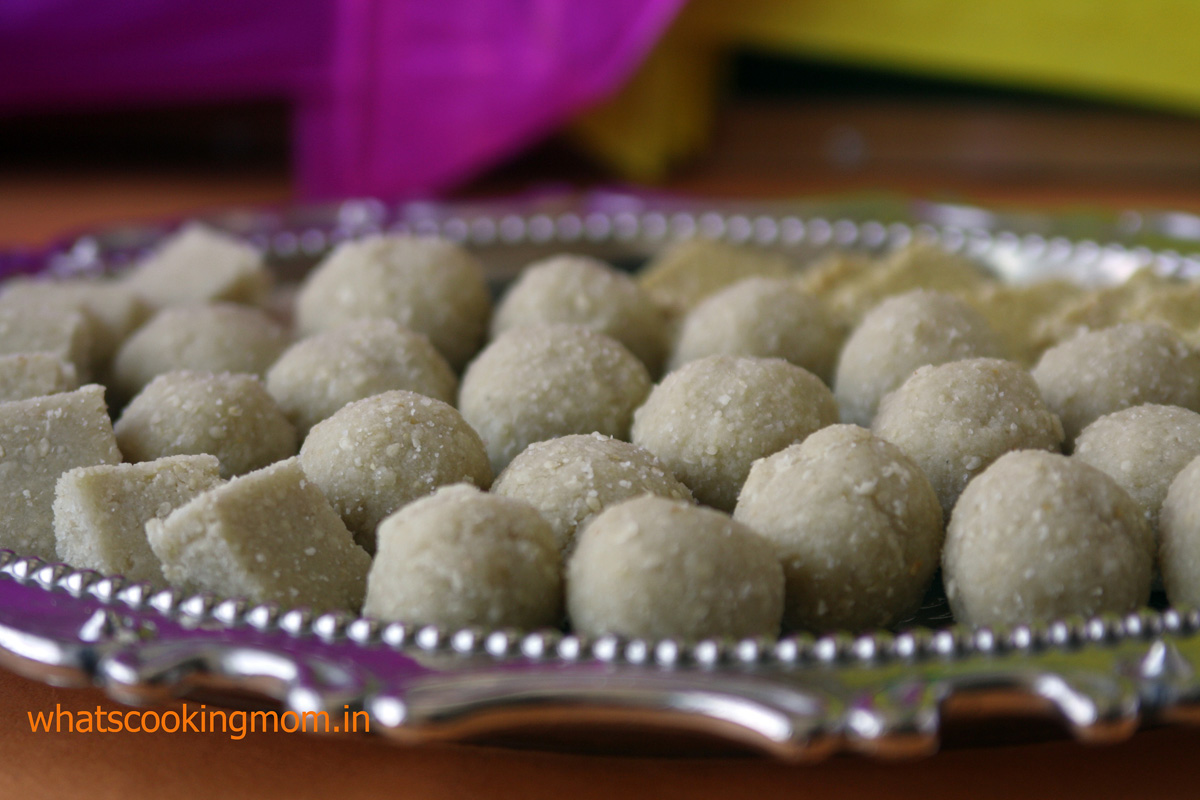 When you make this recipe don't forget to tag us on Instagram and Facebook or use this hashtag #whatscookingmom
You can share your pics with us on email also (whatscookingmom@gmail.com)