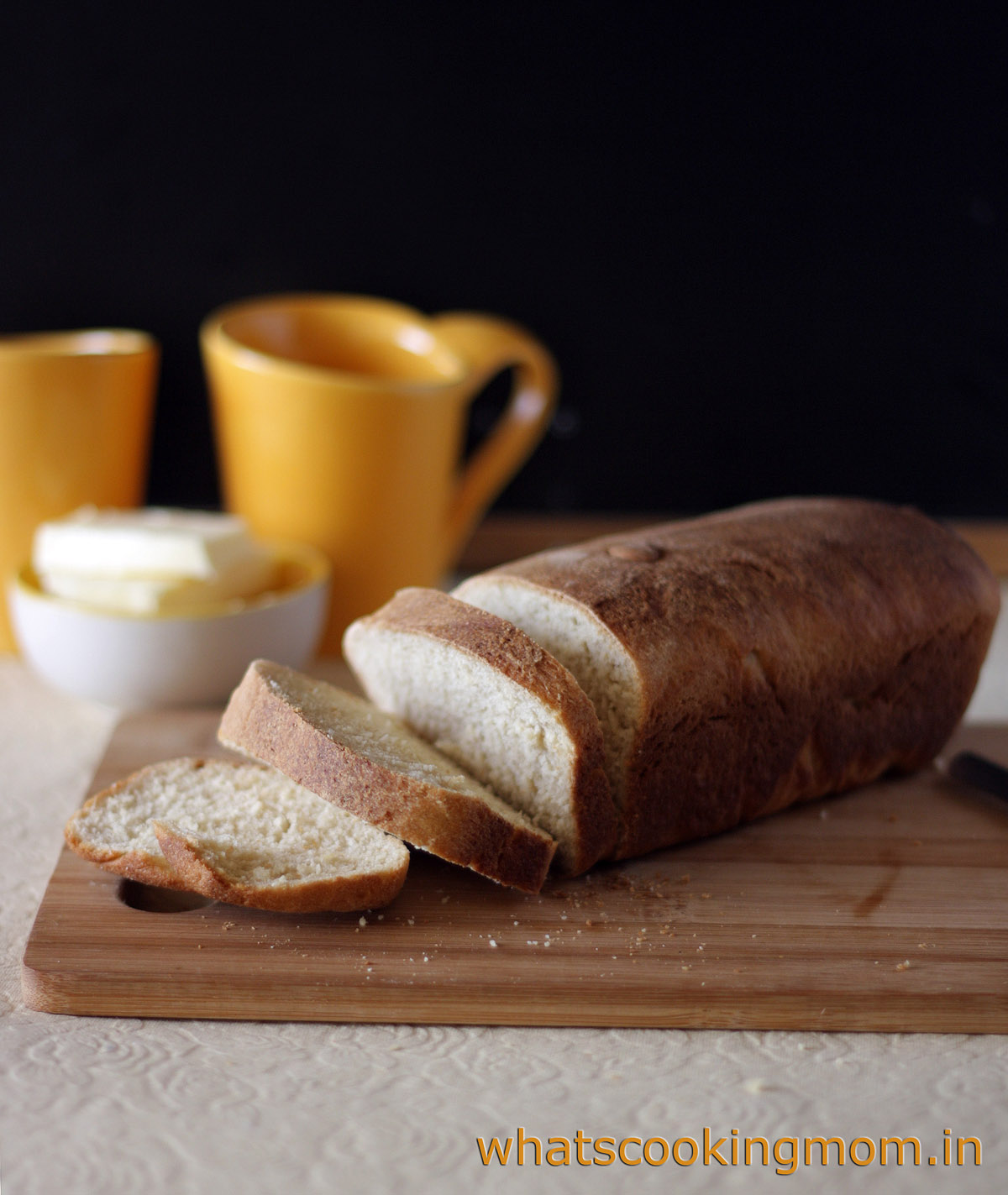 Homemade Bread – This is my first attempt at making bread at home. I have read many times that making bread is quite easy and once you start making it at home you will not buy it from the market.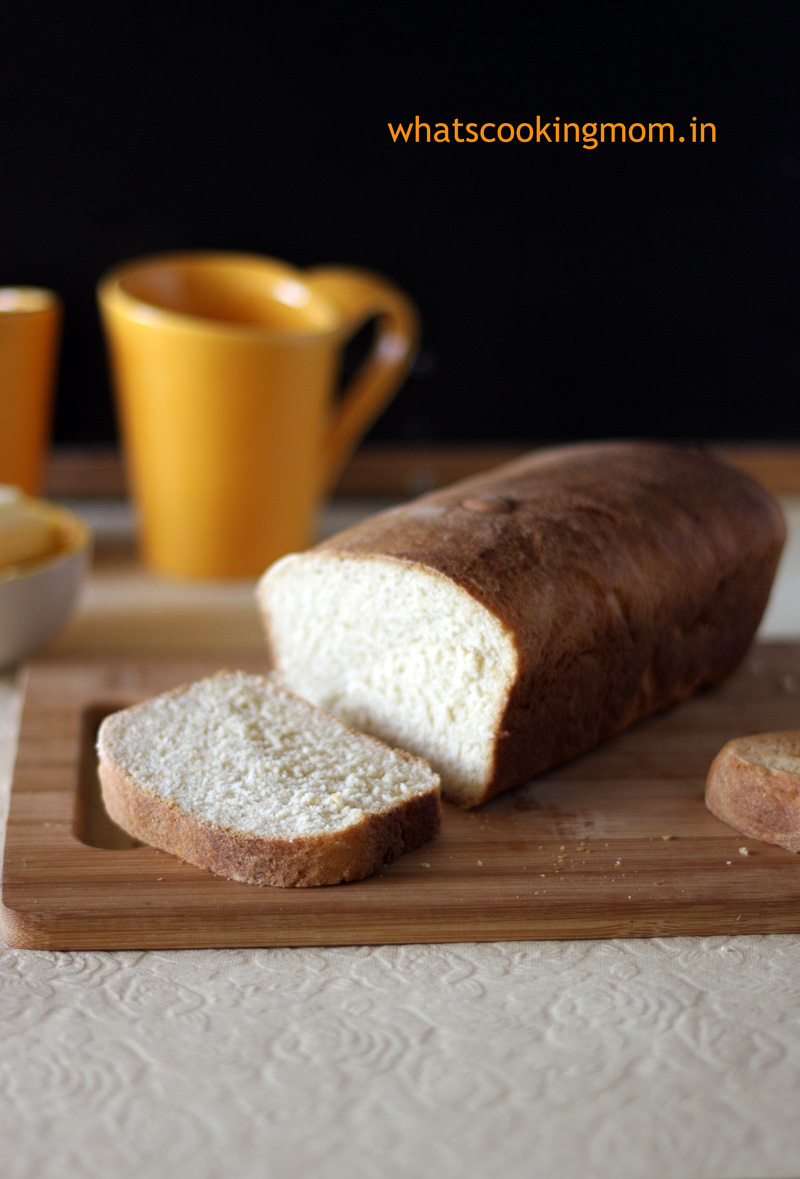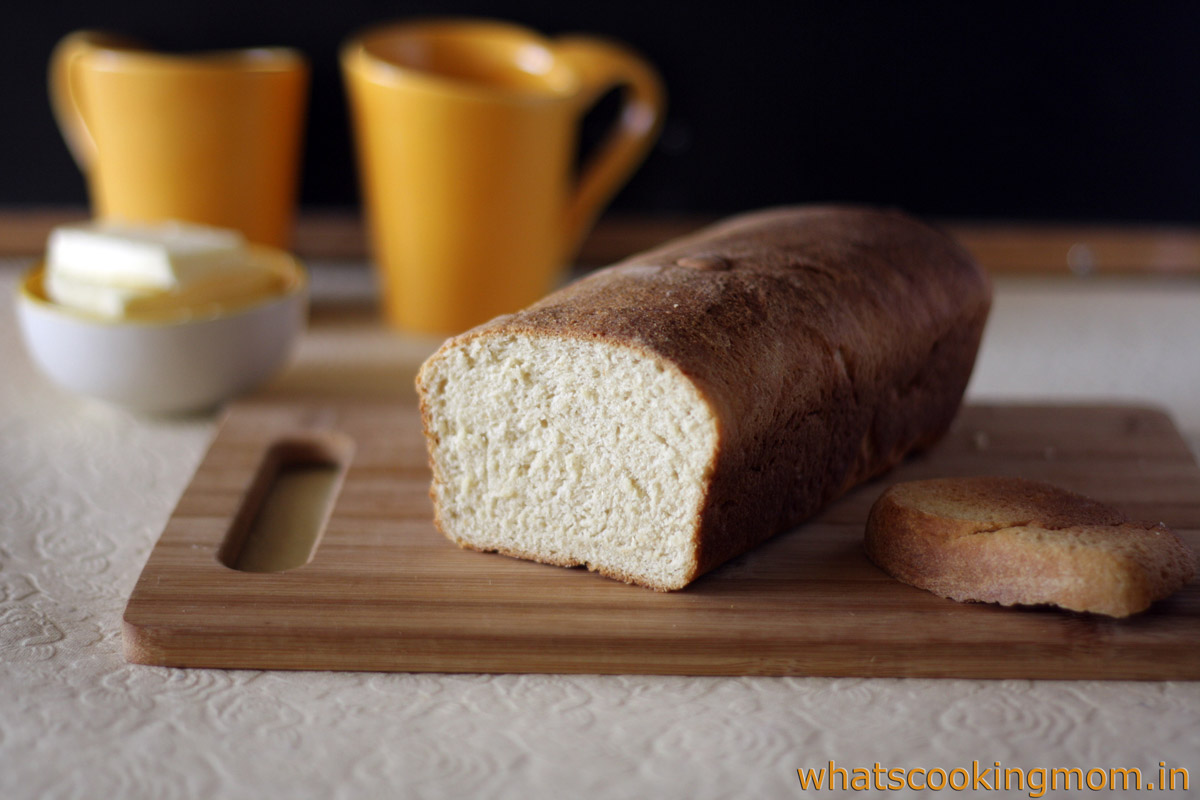 I can say this now that everything I have heard came out to be 100 % true and the taste of homemade bread ( health point too but I am not touching that now) is so much better than readymade. The bread had a very nice texture and it was perfect for a sandwich.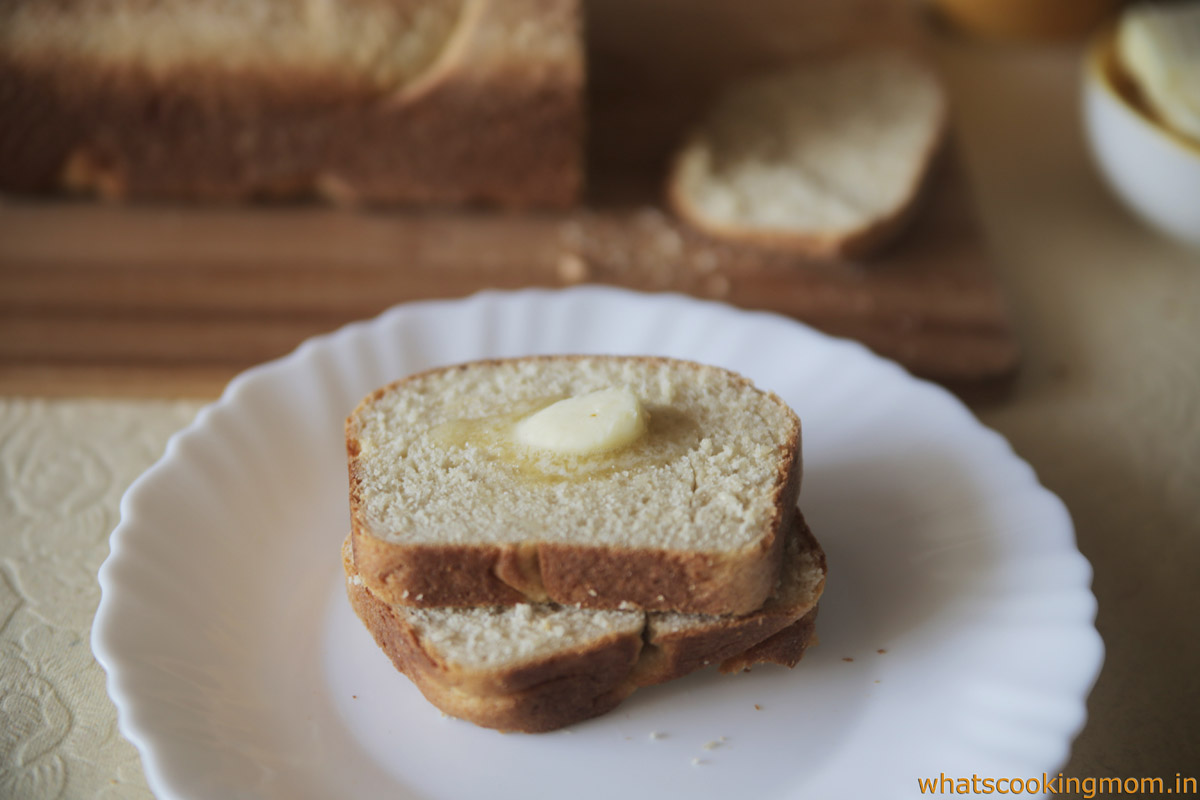 Axat has been asking me to start making bread at home but I had been postponing it for some unknown reason in the past. But now I have made it twice already in one week. The taste was so good that kids were having it as it is without applying butter or jam.
I have used half plain flour and half whole wheat flour. But now in my next attempt, I am thinking of making full whole wheat with flax seeds or oats. I have also substituted butter with olive oil.
There is not even much effort involved you just have to plan in advance because of rising time.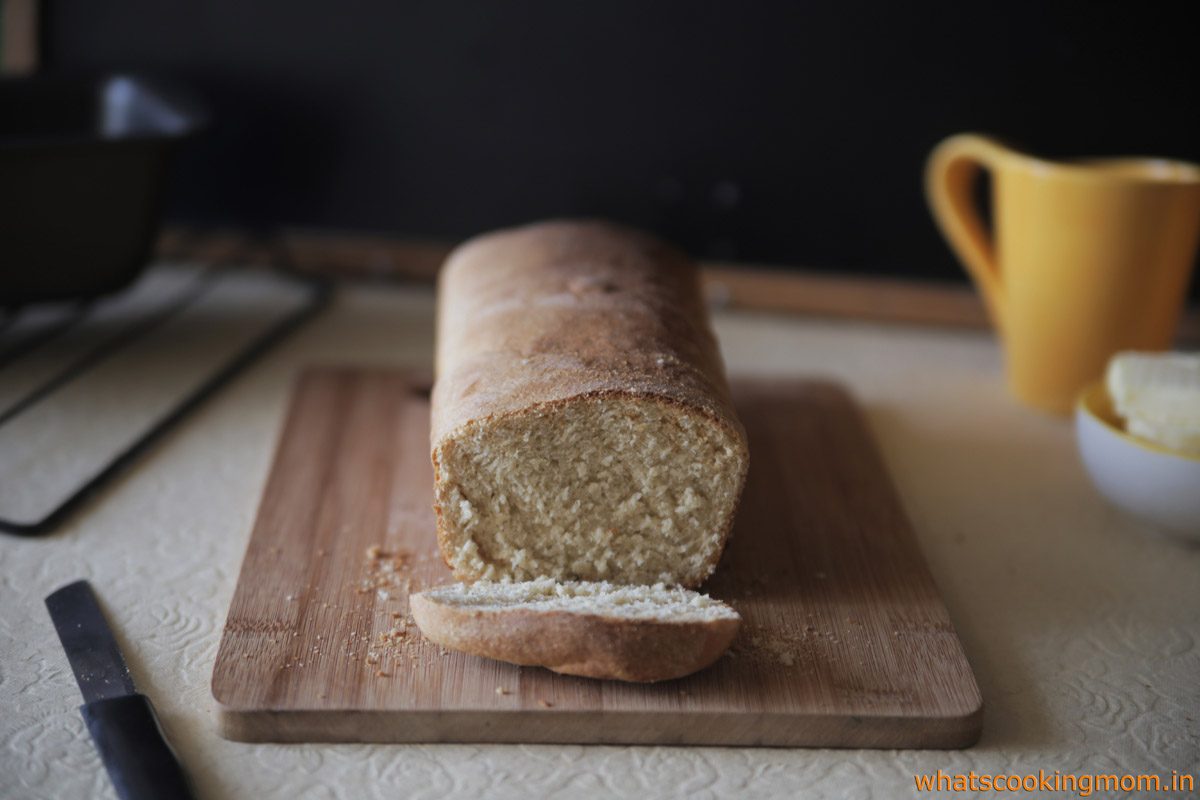 How to make Homemade Bread
Adapted from: reciperoll.com
preparation / rising time: 20-25 minutes+60 minutes+40 minutes
Baking time: 25 minutes
makes 1 bread loaf
Ingredients:
1 cup plain flour + ¼ cup plain flour (for working on dough)
1 cup whole wheat flour
A ¾ cup of water
2 tbsp sugar
1 tbsp active dry yeast
1 tsp salt
¼ cup milk
1 tbsp olive oil
To make Homemade Bread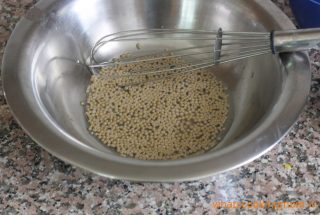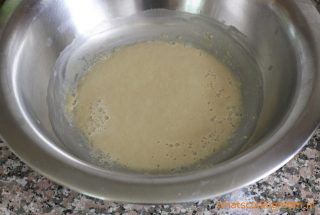 Take a ¼ cup of warm water in a bowl. Sprinkle yeast and half of the sugar to it. Mix it and let it stand for around 10 minutes. Add rest of the water, sugar, milk, oil, and salt to it and mix it. Now add both the flours (1 cup plain flour + 1 cup whole wheat flour) to the wet ingredients. Mix all the ingredients to form a dough. The dough will be sticky. Leave it as it is for ten minutes for the flours to absorb liquids.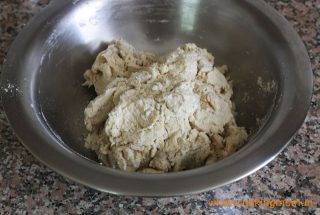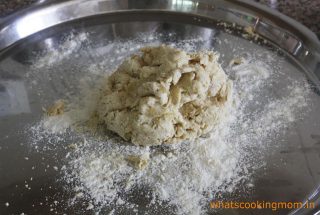 After 10 minutes clean the kitchen slab counter or you can use a big thali for working on the dough. You will have to set thali otherwise it will keep on moving from its place. Kitchen slab is best for working on the dough.
Just sprinkle a little flour from the ¼ cup flour we have on the slab and put the sticky dough from the bowl on it. Work on the dough for 10-15 minutes until you get a smooth and elastic dough.
This video on how to knead bread dough explains the process very clearly.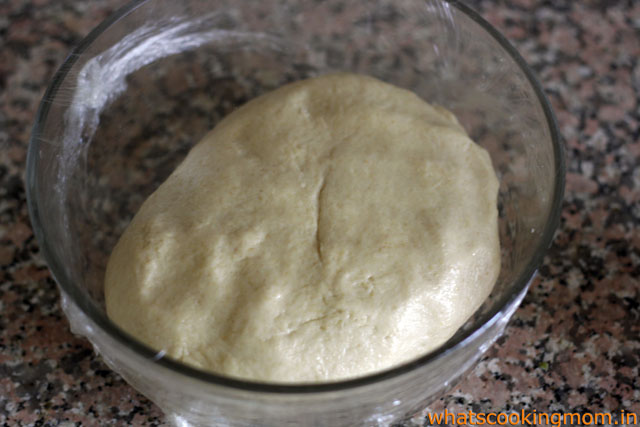 Grease a bowl and put the dough in it. Now invert the dough so that it is greased from the top also. Cover with a cling film and let it rise in a warm place for 60 minutes. It will be almost double in size.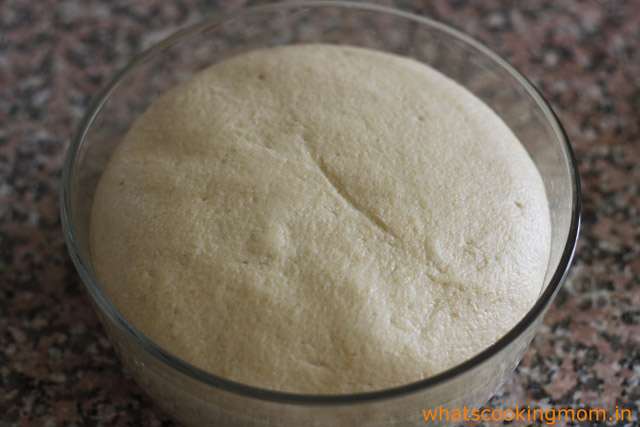 Folding
Sprinkle a little flour on the slab and take out the dough. Punch the dough down. Gently flatten the dough into a rectangle. Fold the top part. Then fold the bottom part so that it overlaps the other part. Pinch the dough closed with your fingers. Fold it in half again and pinch it closed. Invert the dough and put in the greased bread pan. Seam side should be down.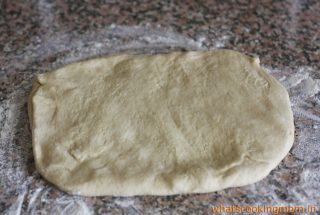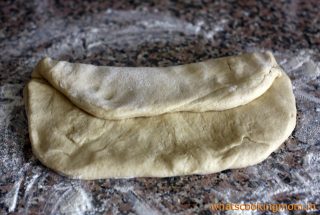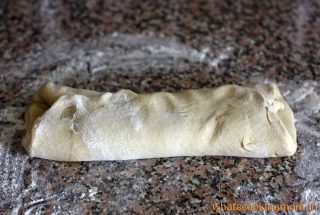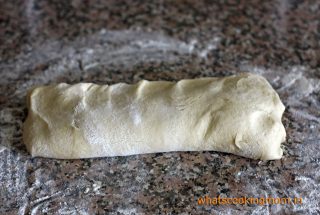 I have learned to fold from here. You can check the site to understand it clearly.
Cover it with a cotton cloth and let it rise again for 40-45 minutes till it doubles in size.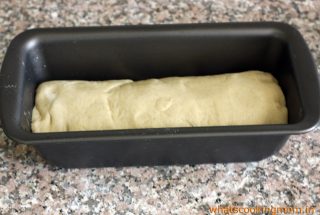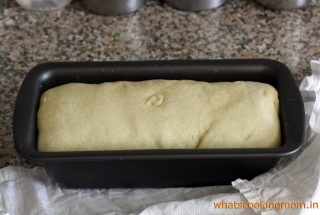 Baking
While the dough is rising you can preheat the oven at high for 15-20 minutes. When the dough is ready, brush olive oil on top and let it bake in the oven for 25 minutes at 300 C.
It will be golden brown in color. Let the loaf cool on a wire rack.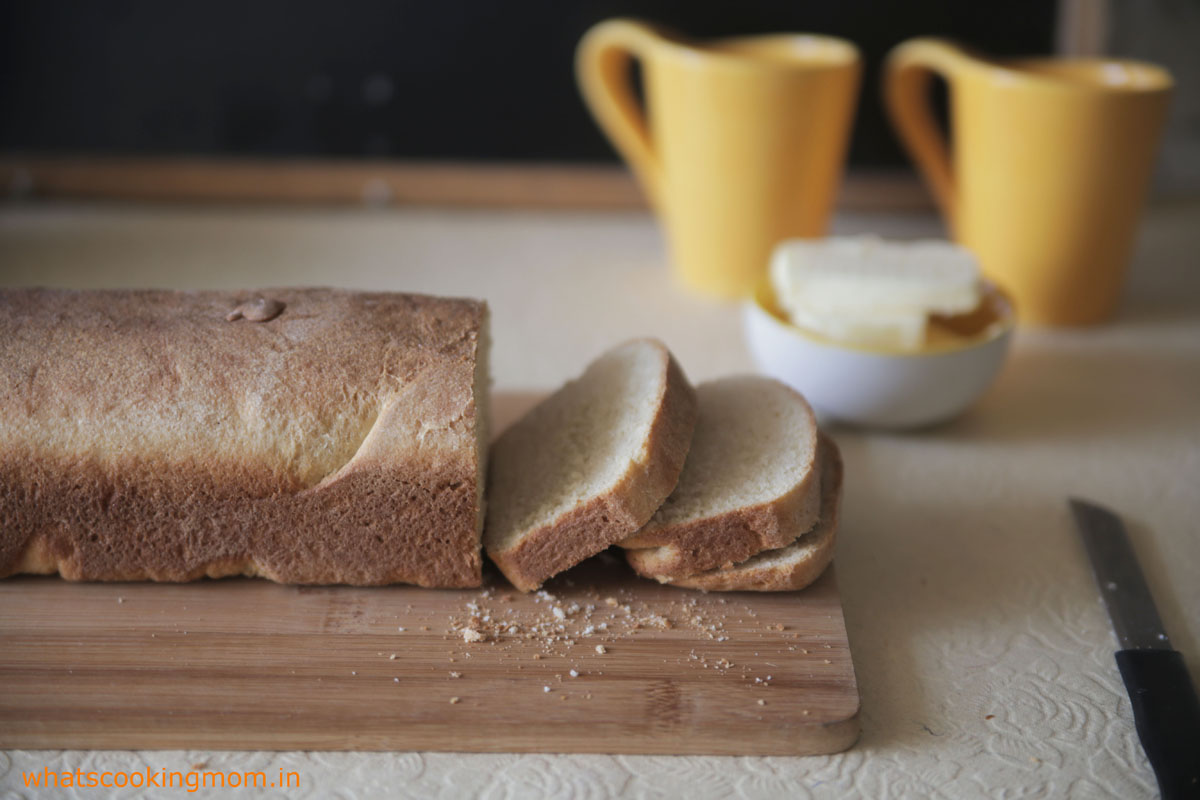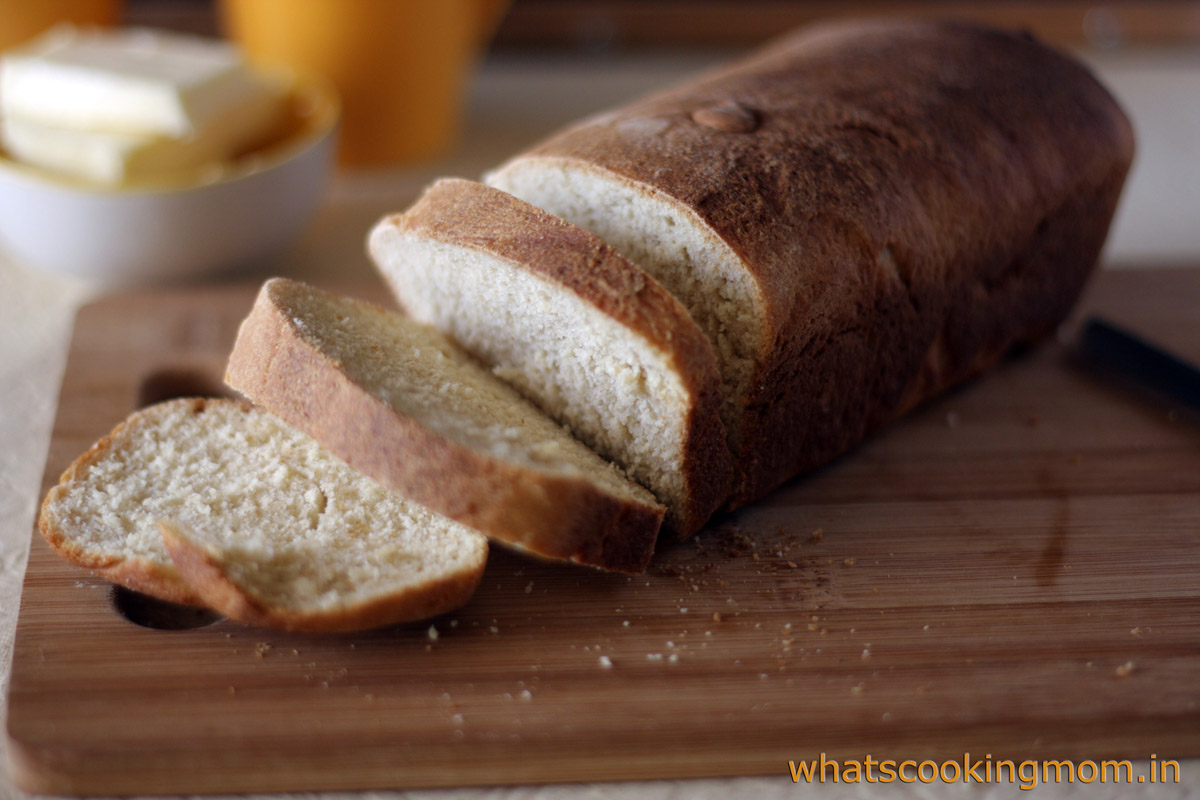 you can use this bread to make Hung Curd Sandwich, or Masala grilled Toast or whatever sandwich you like or enjoy it with Butter and Jam.