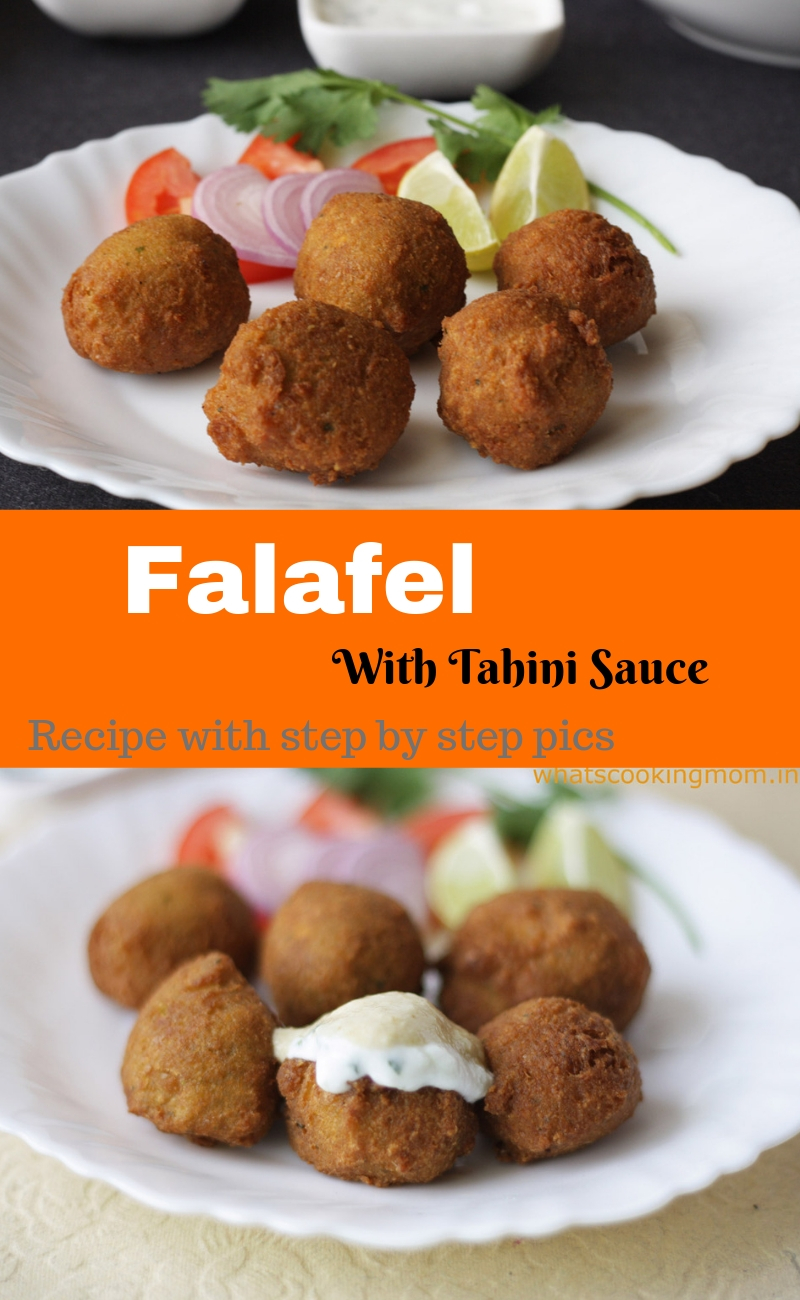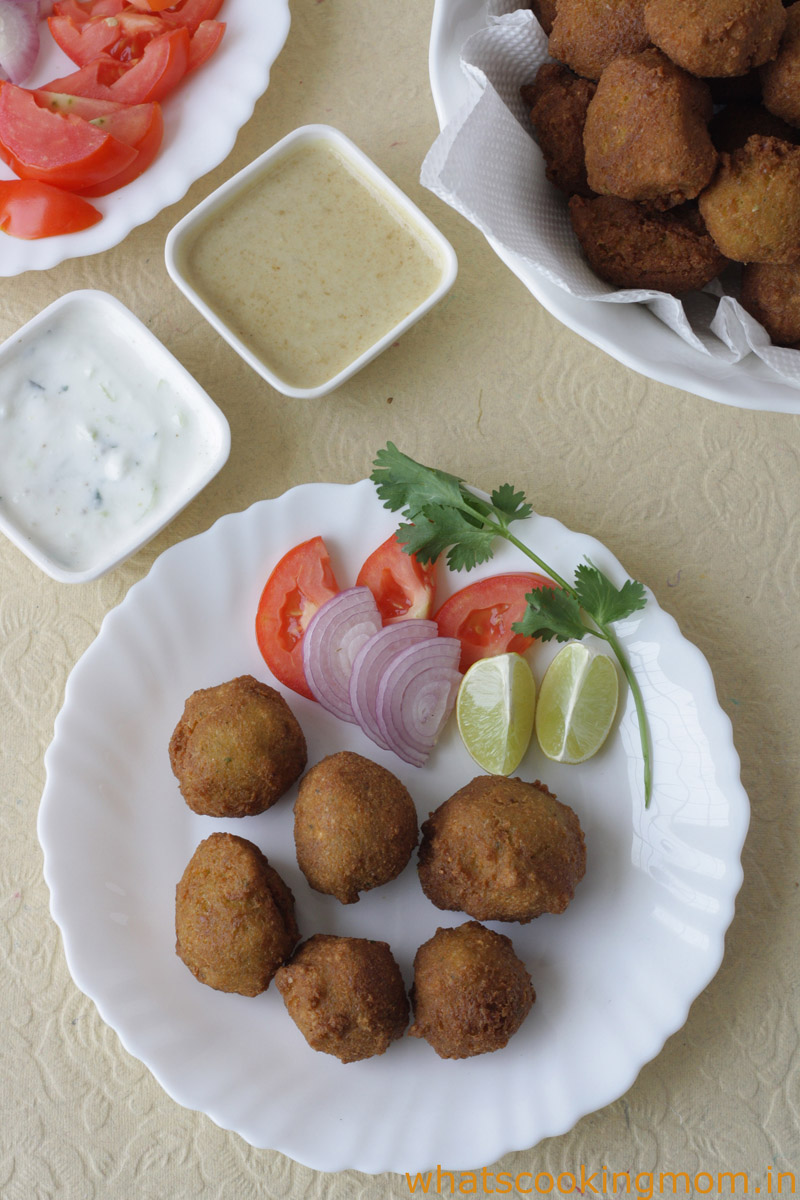 Falafel – this is a middle eastern food generally served with pita bread and Tahini sauce. Falafel wrap is perfect for a healthy breakfast. You can add falafel balls with lots of salad, yogurt dip, and Tahini sauce. It is a very filling meal.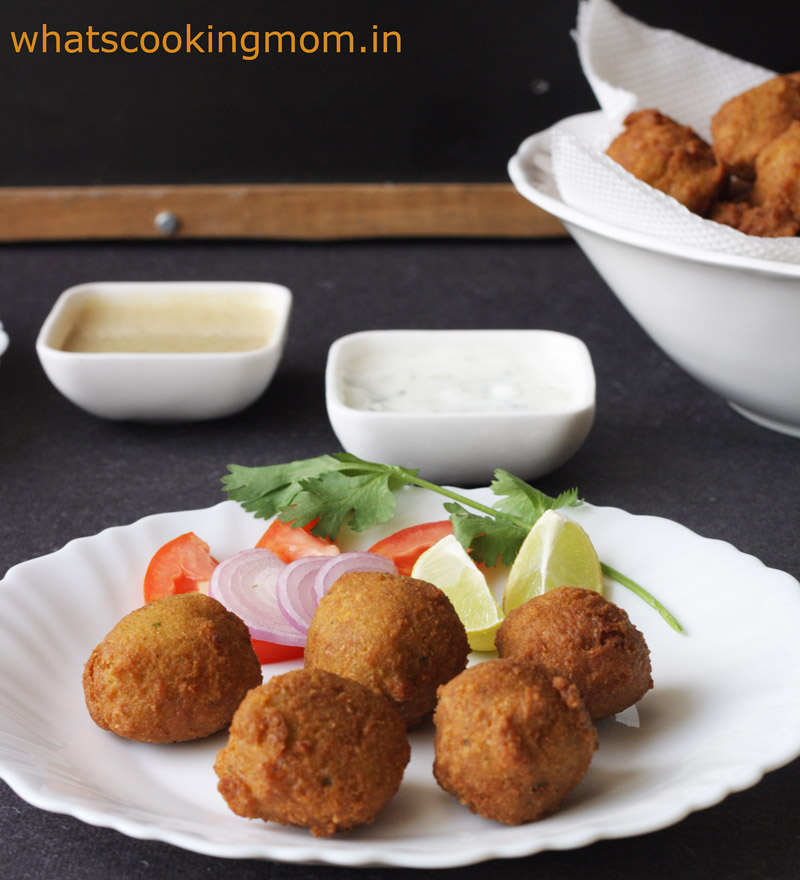 Falafel balls can also be served as a snack or appetizer with dips and sauces. This is a high protein snack. These can be either fried or baked. I have fried them though next time I am thinking of baking them.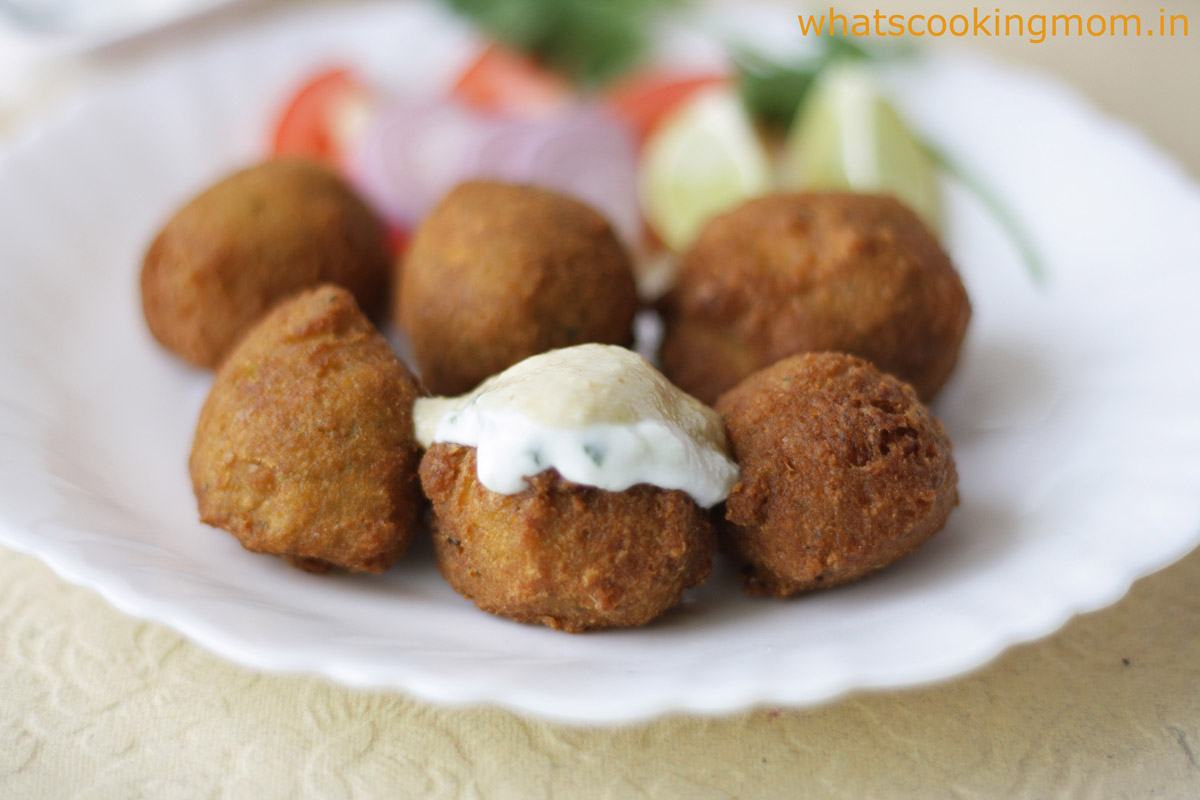 My son loves to eat Falafel wraps. I make the regular roti for falafel wrap add yogurt based dip to it some Tahini sauce and lots of salad.

How to make Falafel with Tahini sauce

Preparation time: 15 minutes
cooking time: 30 minutes
makes around 30 balls (I have made balls of small size)
Ingredients:
For Falafel:
1 cup Chickpeas soaked overnight
1 onion finely chopped
2 garlic cloves chopped
¼ tsp red chili powder
2 green chilies deseeded and chopped
2 tbsp chopped fresh coriander leaves
Salt to taste
¼ tsp black pepper
water
Note: I have not used baking powder/soda in the recipe though it is sometimes used. It is your preference.
Oil for deep frying
For Tahini sauce:
3 tbsp sesame seeds
2 tbsp olive oil
1 garlic clove grated finely
juice of 1 lemon
water
For yogurt dip:
½ cup thick curd
¼ cucumber grated
1 tsp chopped fresh coriander leaves
salt and pepper to taste

To make Falafel with Tahini sauce
first, you have to prepare tahini sauce and yogurt dip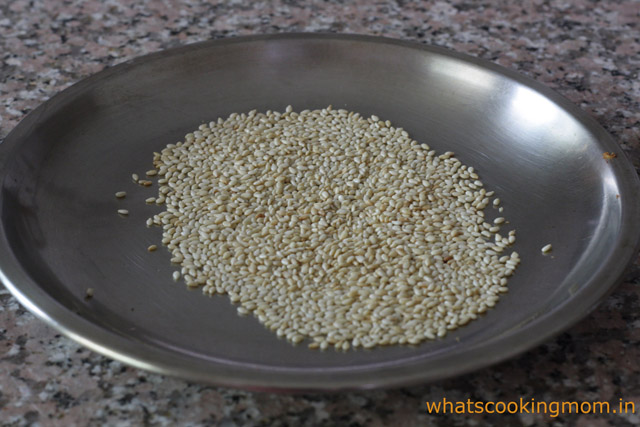 Roast the sesame seeds lightly on a nonstick tawa/pan. Do not brown them. When they cool down (after 10-15 minutes) run them with olive oil in your blender to make a paste. This is Tahini paste.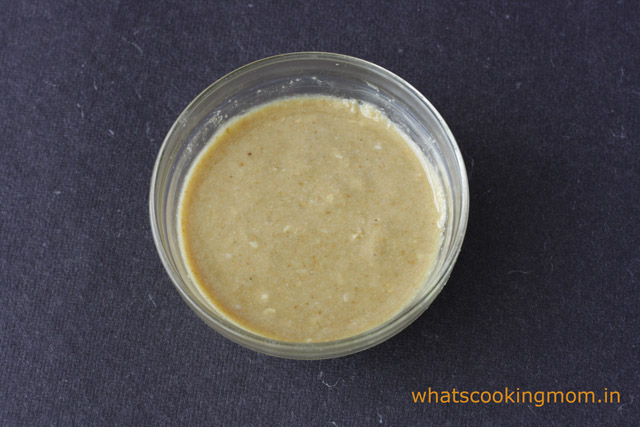 Add Garlic and lemon juice to Tahini paste. Add water to get a smooth sauce like consistency. Mix thoroughly so that there are no lumps. Refrigerate it and serve chilled.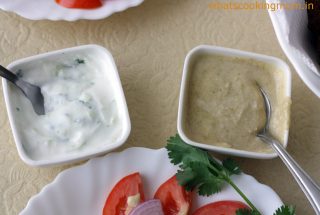 To make yogurt dip mix all the ingredients in a bowl. Refrigerate it also and serve chilled.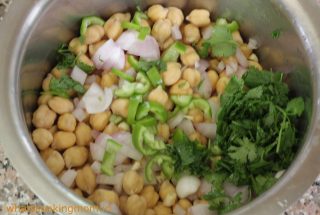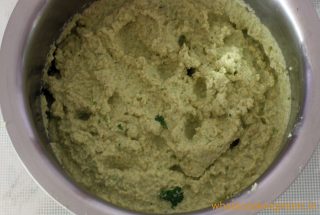 Now to make falafel, put all the ingredients except salt and pepper in your mixie/ processor. Grind to a coarse paste adding little water. Do not add a lot of water while processing otherwise it becomes difficult to give them a round shape. Shift to a bowl and add salt and pepper. Mix uniformly.
Heat oil in a thick-bottomed pan. When the oil is hot fry 8-10 balls of falafel mixture till golden brown. Remove from the pan with a slotted spoon and drain on a tissue paper/newspaper.
Serve hot with tahini sauce, yogurt dip, hummus, and salad. These are generally served with pita bread.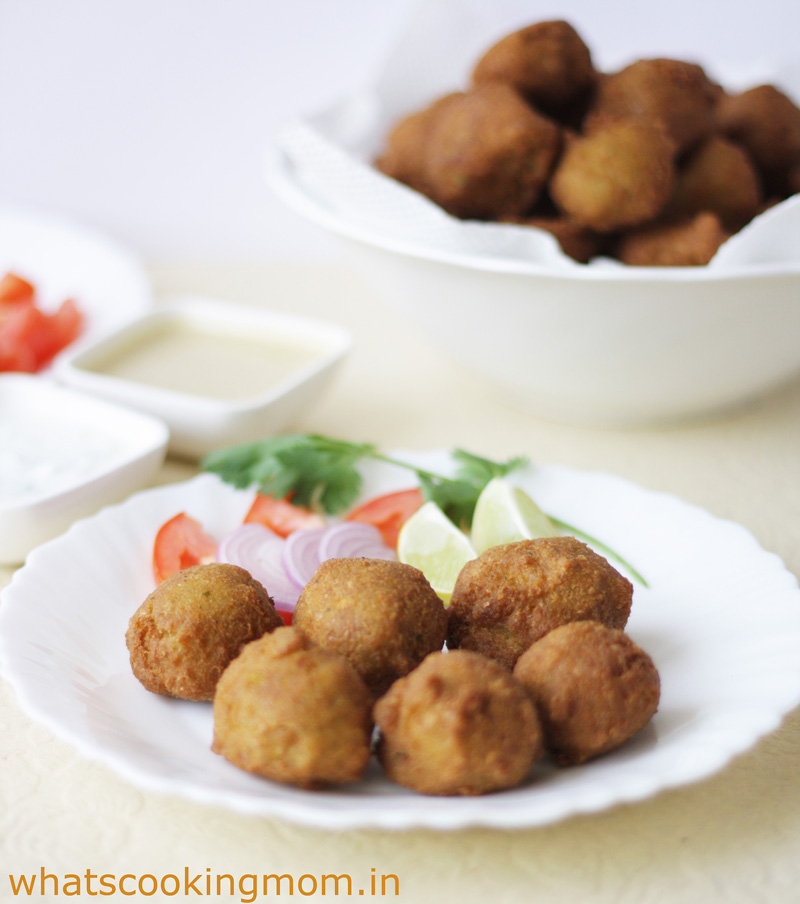 When you make this recipe don't forget to tag us on Instagram and Facebook or use this hashtag #whatscookingmom
You can share your pics with us on email also (whatscookingmom@gmail.com)