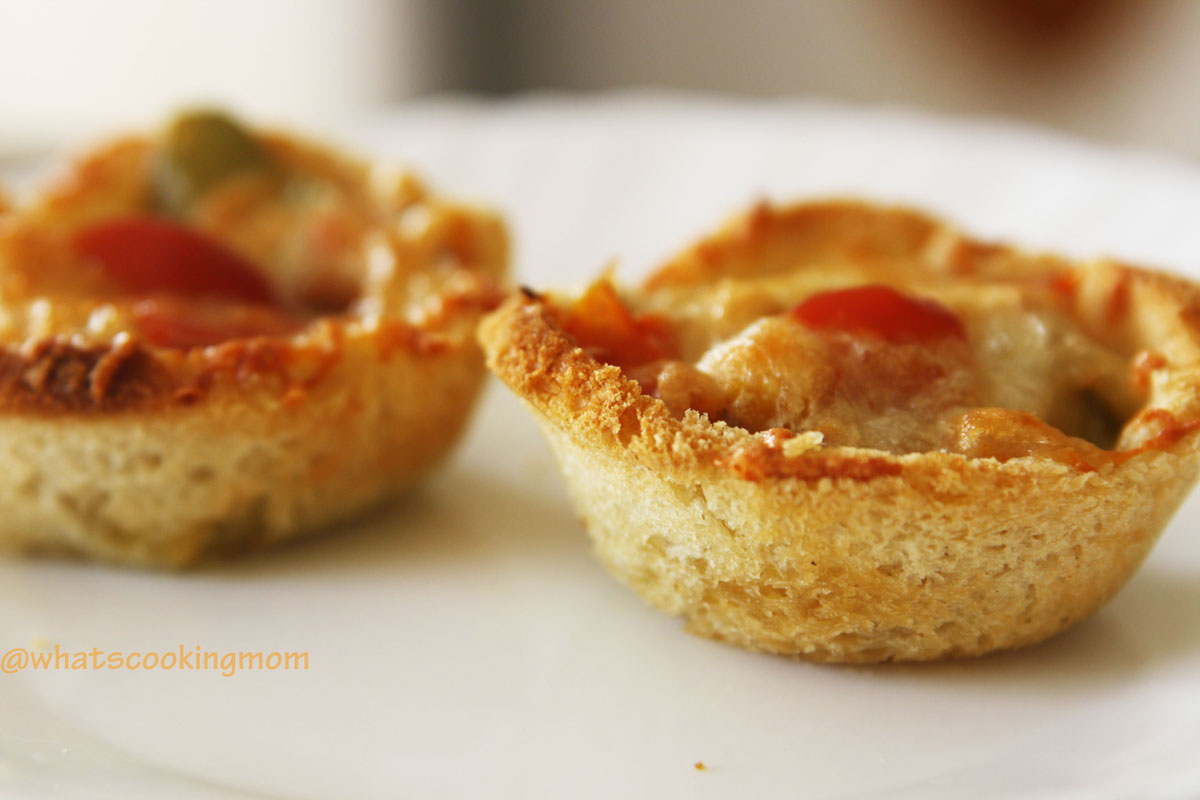 Bread Cup Pizza – we all make pizzas at home so what is special about these bread cup pizzas. Kids like recipes which tickle all their senses. Every recipe has to be unique in taste, texture or color to catch their attention. When I saw this recipe in Sharmis passisons blog I knew it will be a big hit with my kids.
It is a super easy variation of regular pizza as it does not require elaborate planning. It takes minimum effort and all the ingredients are available at home all the time. A very tasty and interesting snack to serve for breakfast or snack time.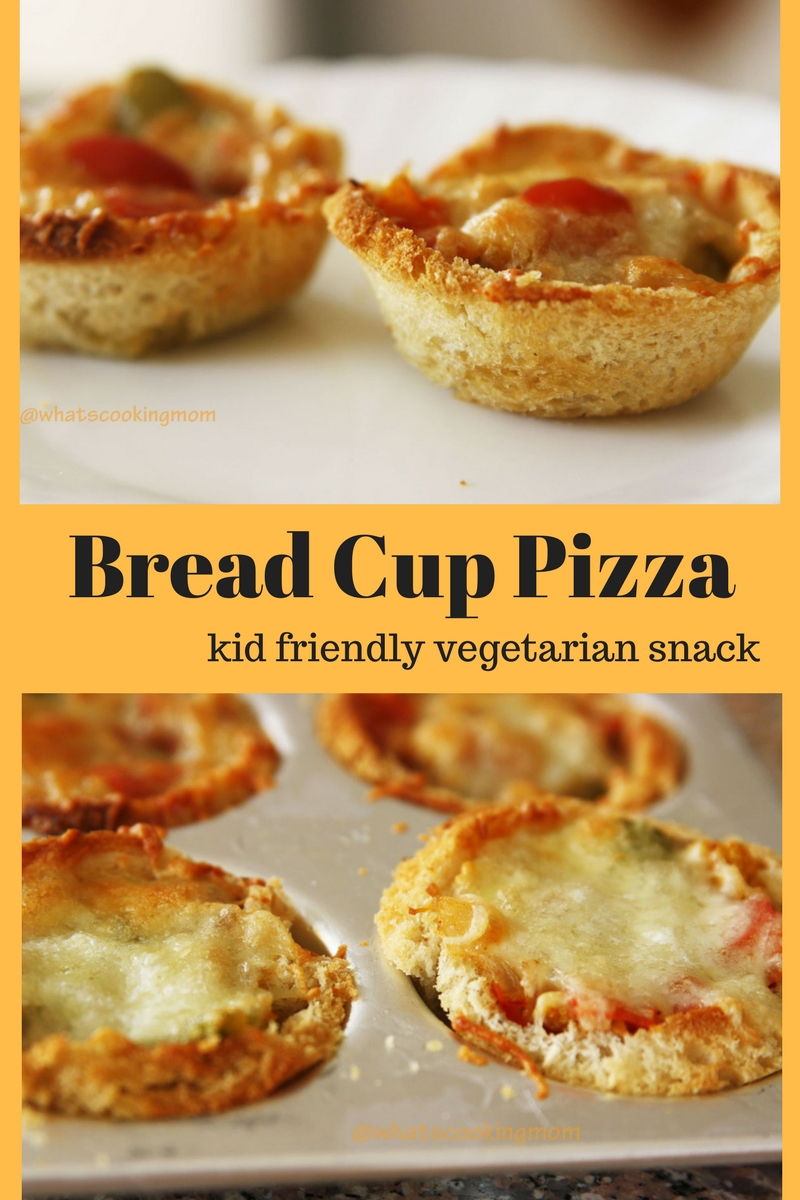 How to make bread cup pizzas
Preparation time: 5 minutes
cooking time: 15 minutes
makes 6 pizza cups
recipe Source: Sharmis Passions
For bread cup pizza:
6 bread slices ( I used white bread)
2 tsp butter
1 cup chopped vegetables of your choice( onions, capsicum, tomato, baby corn, red peppers)
1 tbsp tomato ketchup
3 tbsp mozzarella cheese (just enough to cover the bread cups)
salt, black pepper, and oregano to taste
Cut circles from the bread using some round utensil or lid. Flatten the bread a little using rolling pin. Butter both sides of the bread and fit in the muffin tray. Add salt, pepper, and oregano to the cut vegetables. Spoon this mixture into the bread cups. Cover with cheese and dot with butter. Bake the bread cups in a preheated oven for 15 minutes at 180 C until bread turns golden brown. Serve Bread Cup Pizza hot with tomato ketchup.