Roasted Munakka
 Munakkas are powerhouse of nutrients. These are really good for stomach ailments. These cure constipation, give energy to body, increase hemoglobin, clean blood and help in curing cough and cold. These also increase appetite. This is my Mother in laws home remedy for curing cold, constipation and increasing appetite.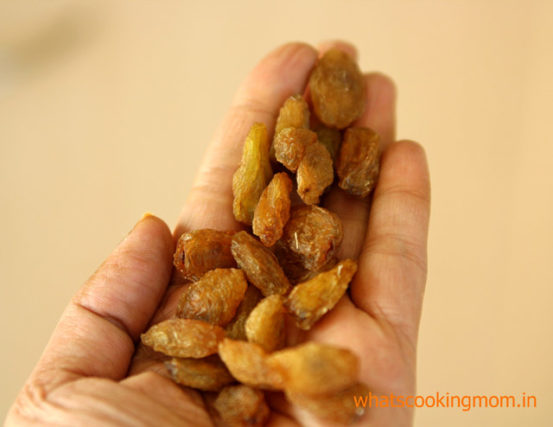 There are many ways of eating Munakka. You can soak these at night and in the morning you can eat these and drink the water they are soaked in. You can wash them and have them as it is in morning. Or you can roast these and sprinkle salt and pepper on them like I have done. Some people even make chutney of these.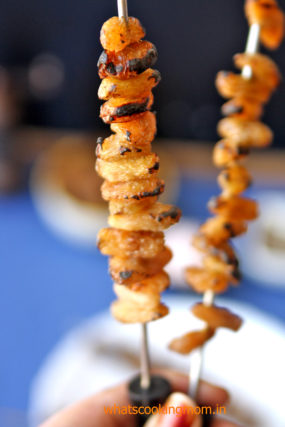 When I was suffering from high fever last month I did not feel like eating anything. I used to take these Roasted Munakkas daily as these not only gave me energy they also increased my appetite.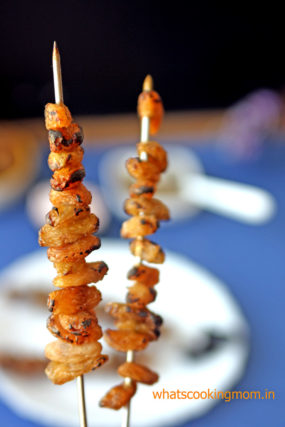 Black salt improves your taste, black pepper takes care of cold and Munakka is good in constipation. Together these three are a sure shot cure. And they are tasty too.
Sometimes my kids do not like to eat soaked munakka as they get soft but they love these roasted munakkas.
How to make Roasted Munakka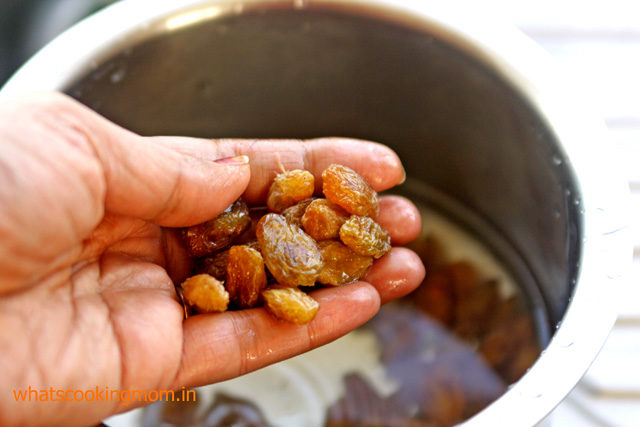 Wash the Munakkas thoroughly.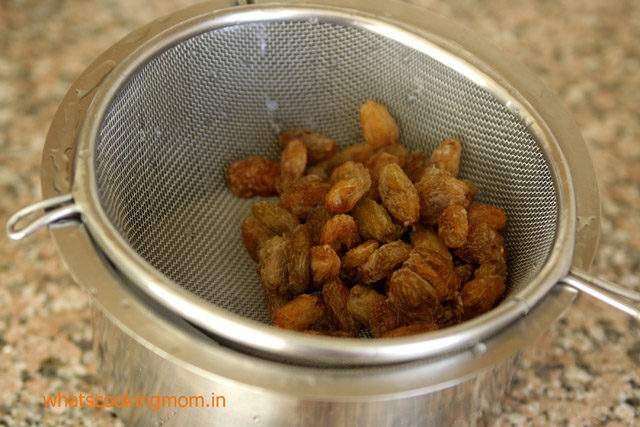 Keep on a strainer for 5 minutes to drain off water.
You can remove seeds from the munakka now or after roasting them. Just open the munakka a little to remove the seeds.

Arrange 12-15 munakkas in a skewer.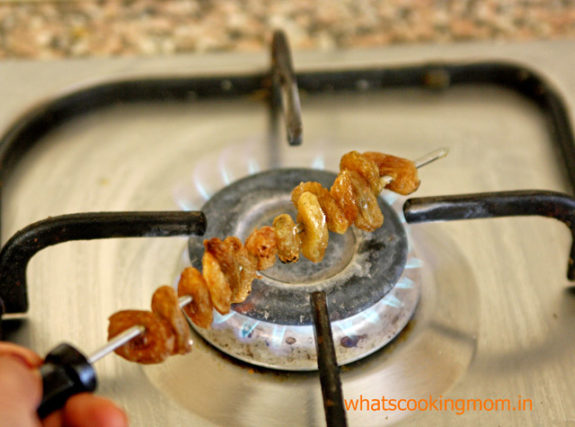 Roast over medium flame for 1minute rotating continuously to ensure even roasting.

Roasted Munakka is ready. Sprinkle some black salt and black pepper powder over it before eating.