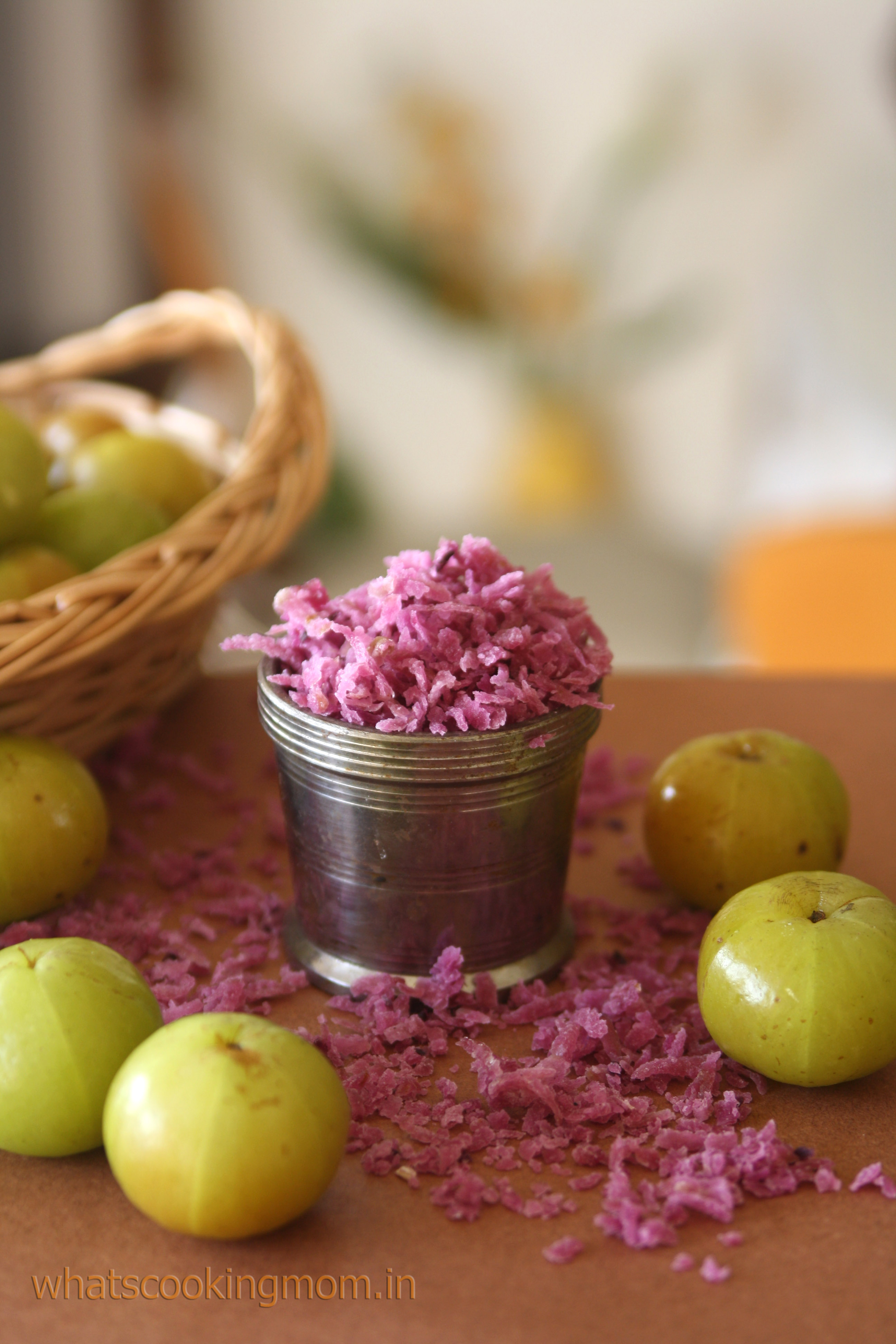 Amla Candy Or Amla Churan – Indian gooseberry or Amla candy is probably the healthiest candy in the world. It has all the benefits of Amla. Amla is a great source of Vitamin C and is good for hair and eyes. It is used extensively in ayurvedic medicines.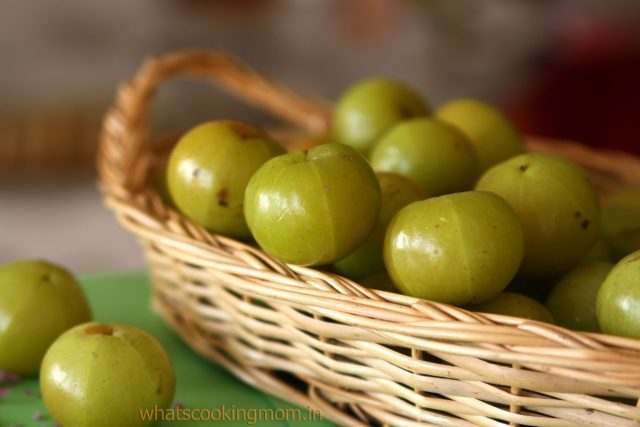 Amla is quite popular in Rajasthan and we make a lot of chutneys, pickles, and jams from it. It is still hard to get kids to eat Amla pickles and chutneys but with this candy, there is no worry. My son simply loves it. I have kept a jar on the dining table and I do not even have to ask kids to eat them.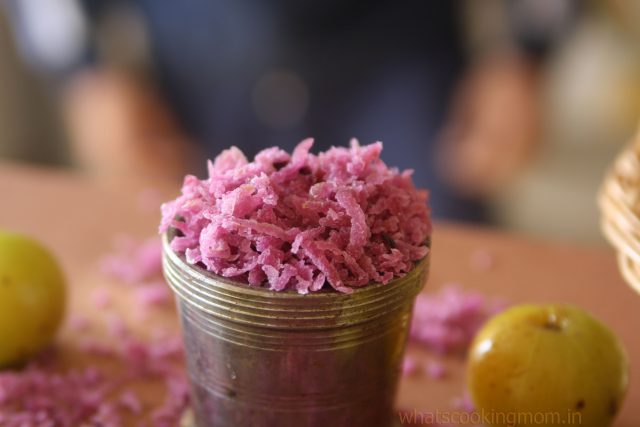 I used to make them without beetroot. They tasted exactly the same but were brownish in color. When my aunt in law was visiting us this time (remember the one who taught me Eggless Mayonnaise) she brought these cute purple amla candies and they were really hard to resist. In fact, we finished her packet in 4 days. So I did not waste any time in making them.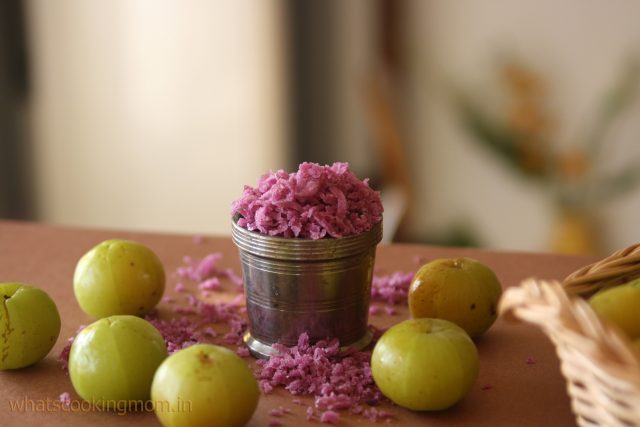 These do not require any cooking and have to be left in the sun to dry. I did not get proper sunlight first day but on the third day, they were almost ready.
How to make Amla Candy
Preparation time: 15 minutes
No cooking required. It has to be left in Sun to dry for 3-4 days.
Ingredients:
1 kg Amla/Indian Gooseberry
½ beetroot (optional for color)
1 tsp salt
3 cups of sugar
1 tsp black salt ( kaala namak)
1 tsp black pepper
To make the Candy
Wash all the Amlas thoroughly. Try to buy Amlas which are a little on the yellow side. Green Amlas are generally very sour and require a lot of sugar.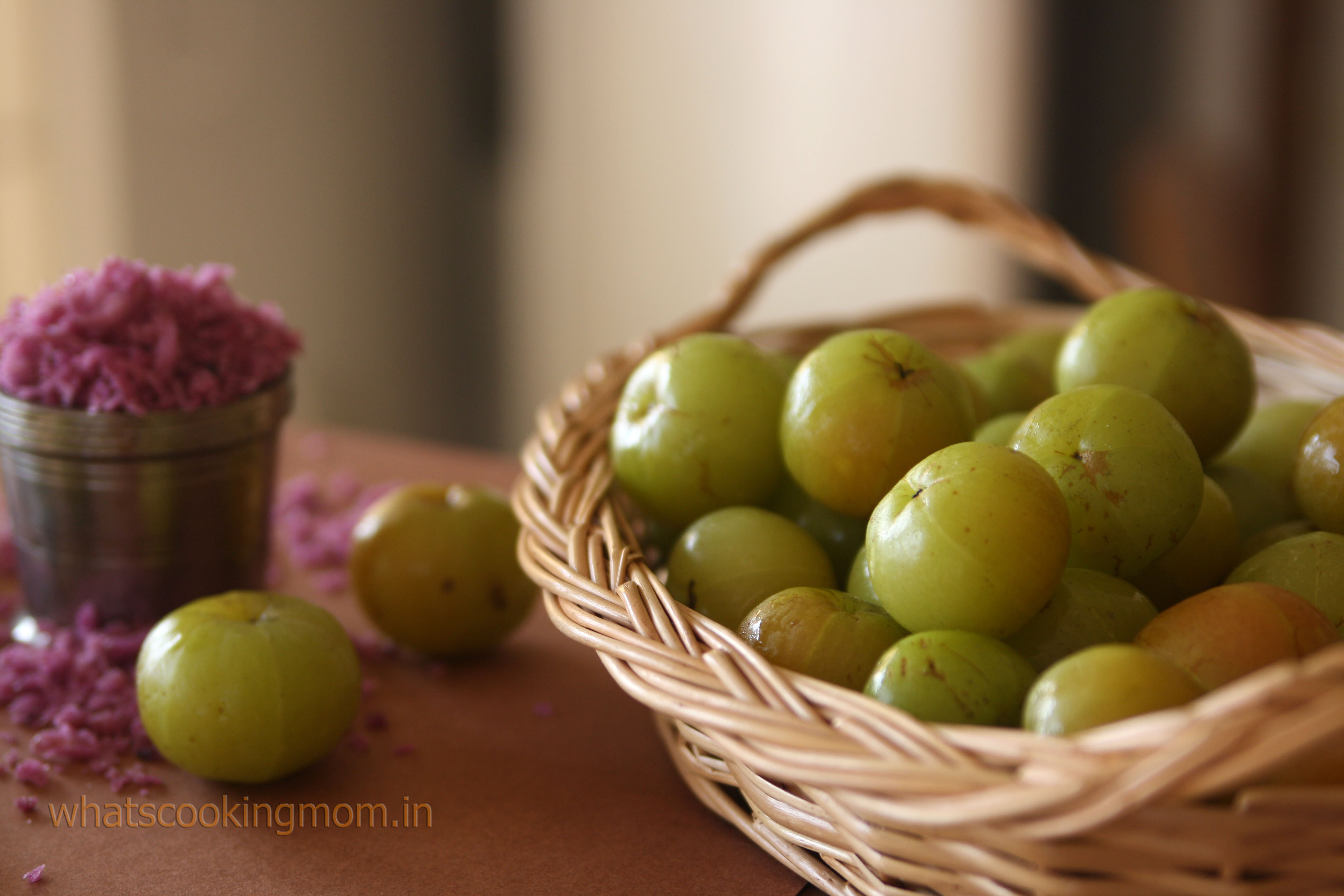 Grate the amla and the beetroot and mix sugar, salt, black salt, and pepper to it. Mix thoroughly. The beetroot gives a really nice purplish color to the candy.
Spread in a big thali or tray and leave to dry in sun for 3-4 days. Amla candy is ready when all the juice is gone.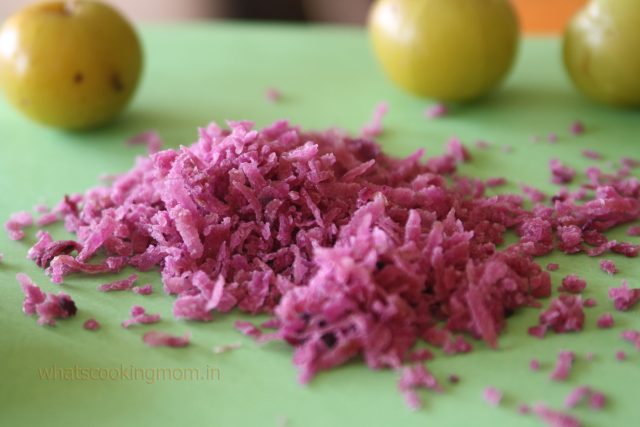 Amla candy can be stored for a year in an airtight container.
When you make this recipe don't forget to tag us on Instagram and Facebook or use this hashtag #whatscookingmom
You can share your pics with us on email also (whatscookingmom@gmail.com)