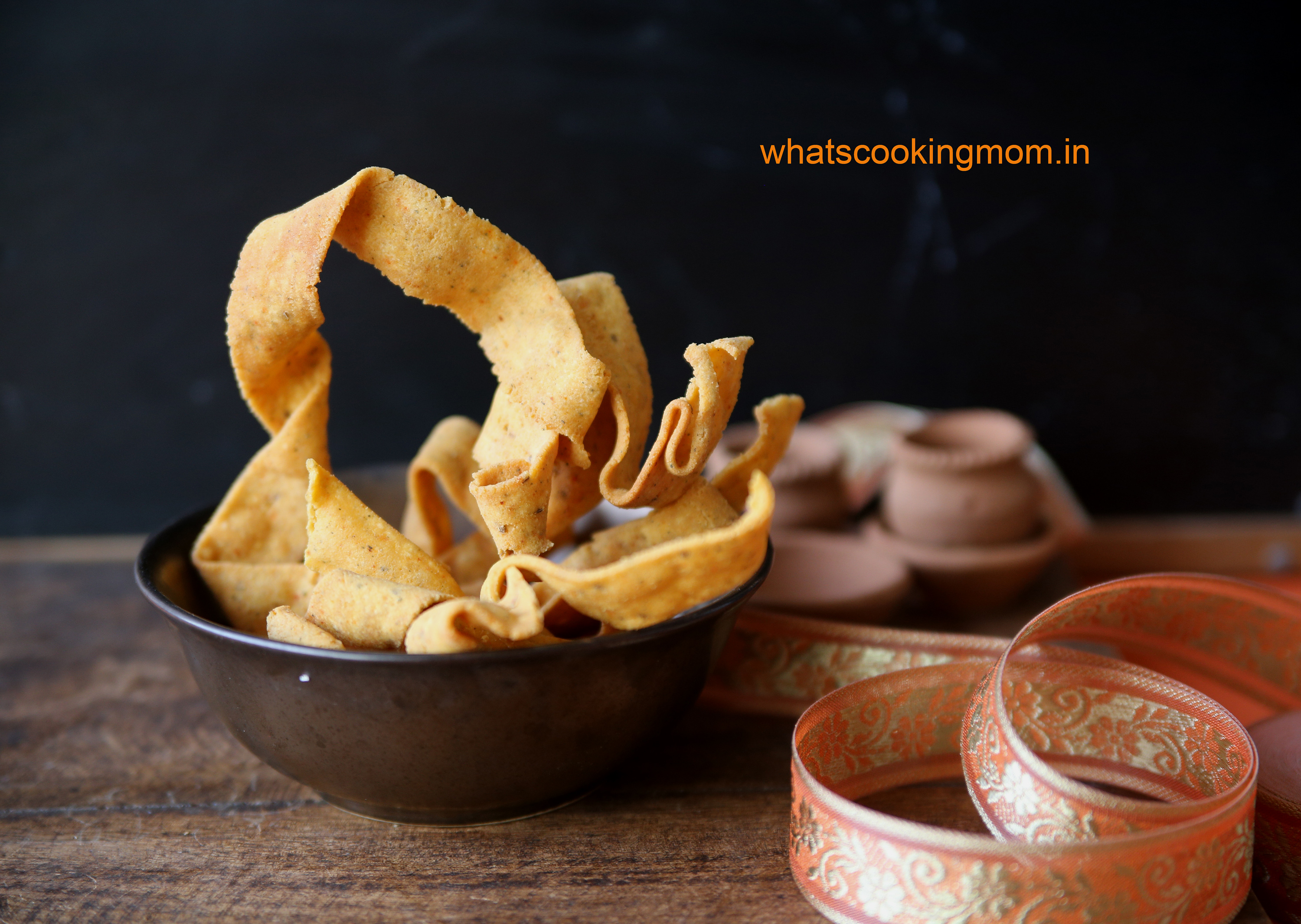 Masala Ribbons
Cute aren't they. Masala ribbons or ribbon pakora are really easy to make. Just prepare a dough to pass through kitchen press, deep fry and done.
This recipe appeared in my paper and pic was so tempting that it was immediately added to my 'to make on Diwali' list.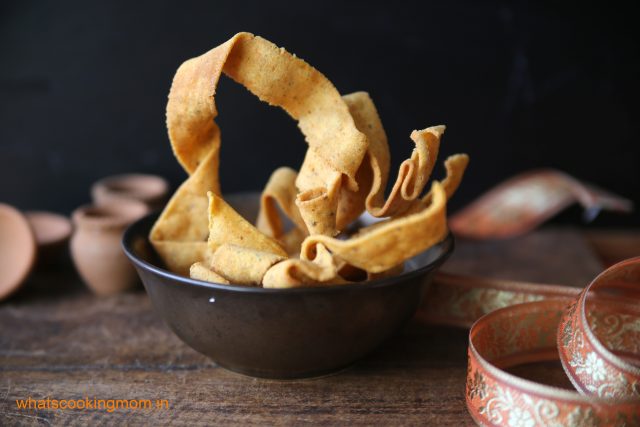 I have made some changes to the recipe as per our taste.
I could not take step by step photos as I am very busy with Diwali preparations. But I will try to update soon and post some step photos also after Diwali.
How to make Masala Ribbons
preparation time: 5 minutes
cooking time: 15- 20 minutes
makes a lot 😉
Ingredients:
2 cups Besan/gram flour
½ cup maida/plain flour
1 tsp red chili powder
1 tsp salt
1 tsp ajwain/carom seeds
½ tsp saunf/fennel powder
2 tbsp oil
¼ tsp heeng/asafetida
a pinch of garam masala
Oil for frying
To make Masala Ribbons

Mix all the ingredients and make the dough using little water. The dough should not be very soft or hard. Now pass it through the sieve with the help of kitchen press in hot oil.
Fry till golden brown in color. Drain on a paper to remove excess oil.
Store in an air tight container after it cools down.