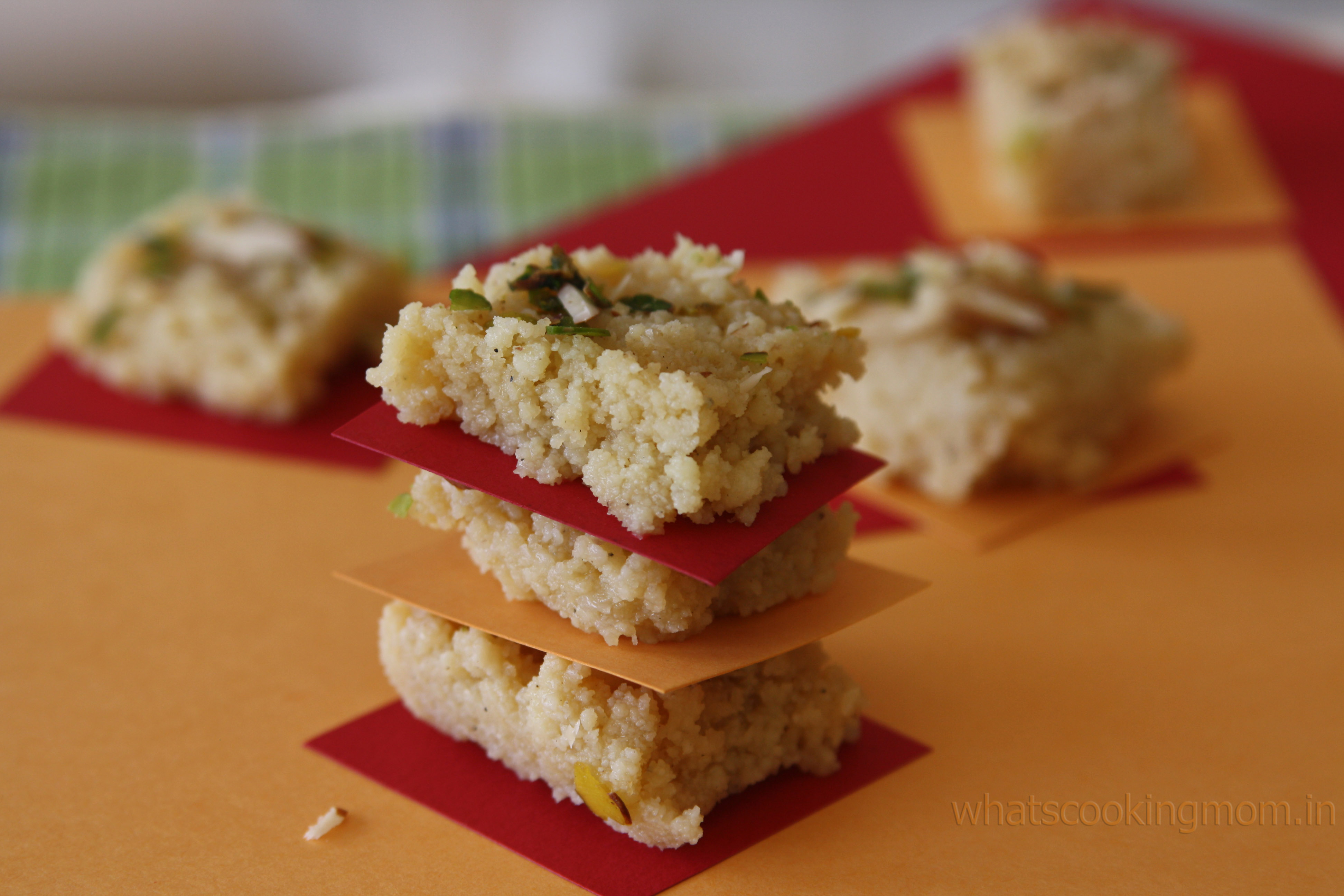 Kalakand may be one of the easiest sweet to make at home. It's main ingredients are milk and sugar. That is why it is a very healthy sweet for kids.
I am having a really hard time in keeping my kids away from it. At this rate, I don't think that I will have any Kalakand left to serve on Diwali. May be I will make some more tomorrow. I would strongly recommend you to try this recipe. Try to avoid buying sweets from sweet shops during Diwali.
I saw the recipe on this amazing site. I have not made much changes to the recipe as it is a very basic recipe. If you want to see a video tutorial with lots of tips you can visit Manjula's kitchen.
cooking time: 30-45 minutes
recipe source: Manjula's kitchen

Ingredients:
2 litres milk
½ cup sugar
½ tsp cardamom powder
juice of 1 lemon
almonds and pistachio for decorating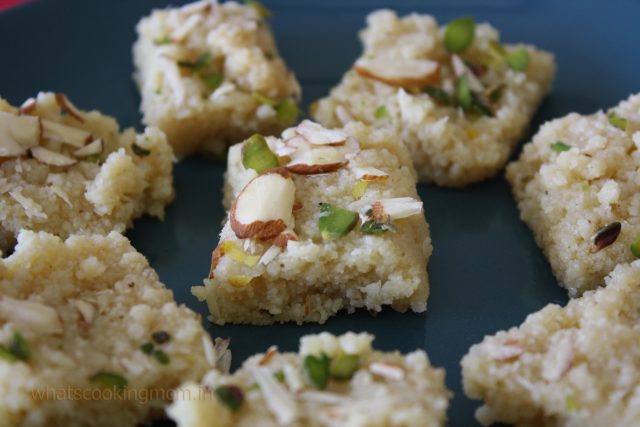 To make Kalakand
Boil 1 litre of milk in a pan. When it comes to boil add lemon juice to the milk. Keep stirring for 2 minutes till chenna/paneer separates from the liquid. Line a strainer with a cotton cloth and pour chenna mixture in it. Tie the cloth and let it hang for 5 minutes to remove the whey. Wash it with water to remove the sour taste.
Boil the remaining milk in a heavy bottomed pan untill it reduces to half. Now add the paneer and keep on cooking on medium flame. When the mixture thickens and there is no milk visible add the sugar and cardamom powder. Keep on cooking the mixture until it leaves the sides of the pan.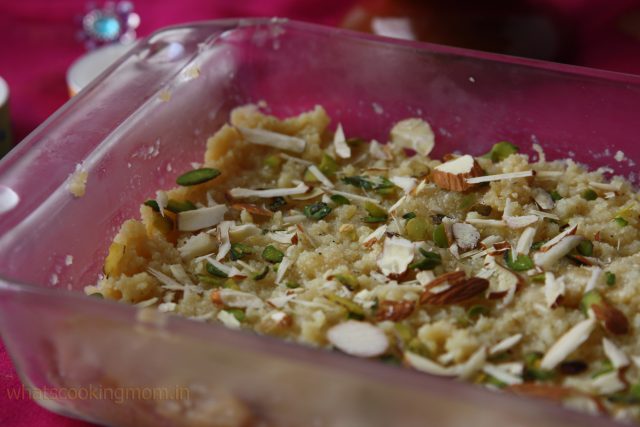 Set the kalakand in a greased tray and decorate with almonds and pistachio. If you want you can sprinkle cardamom powder at this stage rather than adding with sugar to keep its color white.
Leave them in fridge to set for some time and cut in the desired shape.