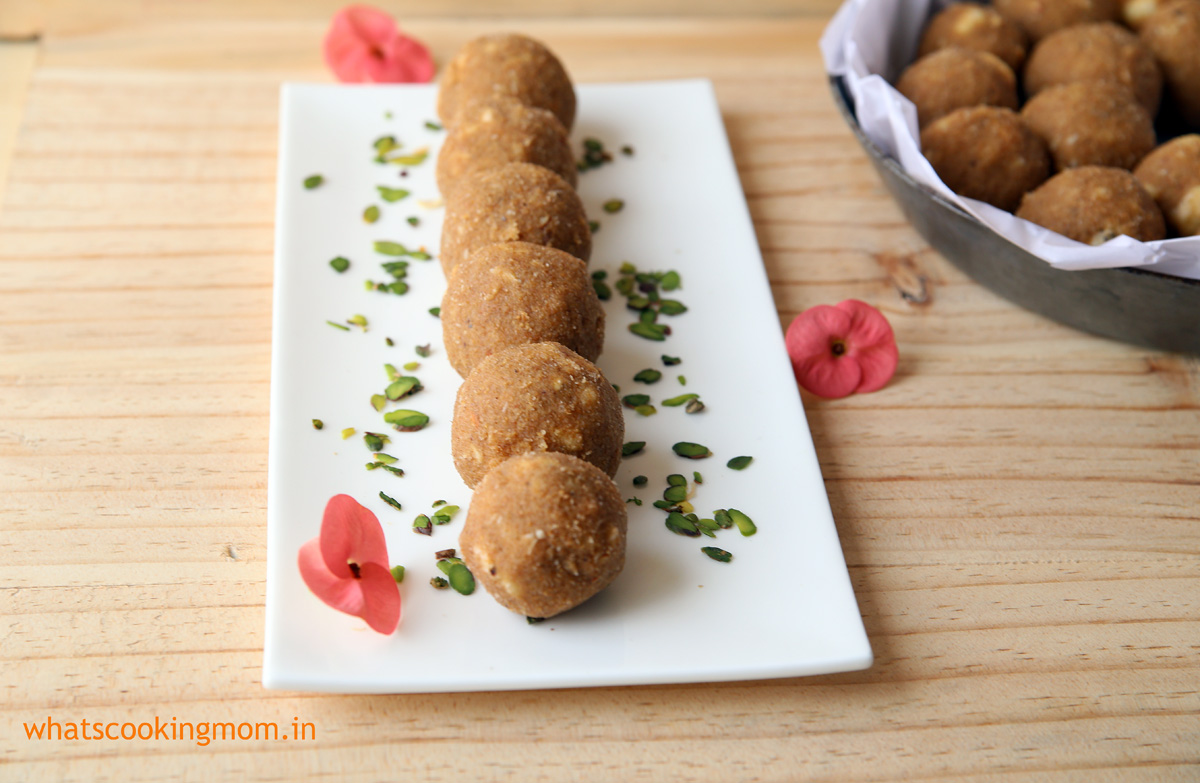 Gond ke Ladoo
Happy Diwali !!!
what better sweet than Gond ke Ladoo to wish you on this Auspicious festival.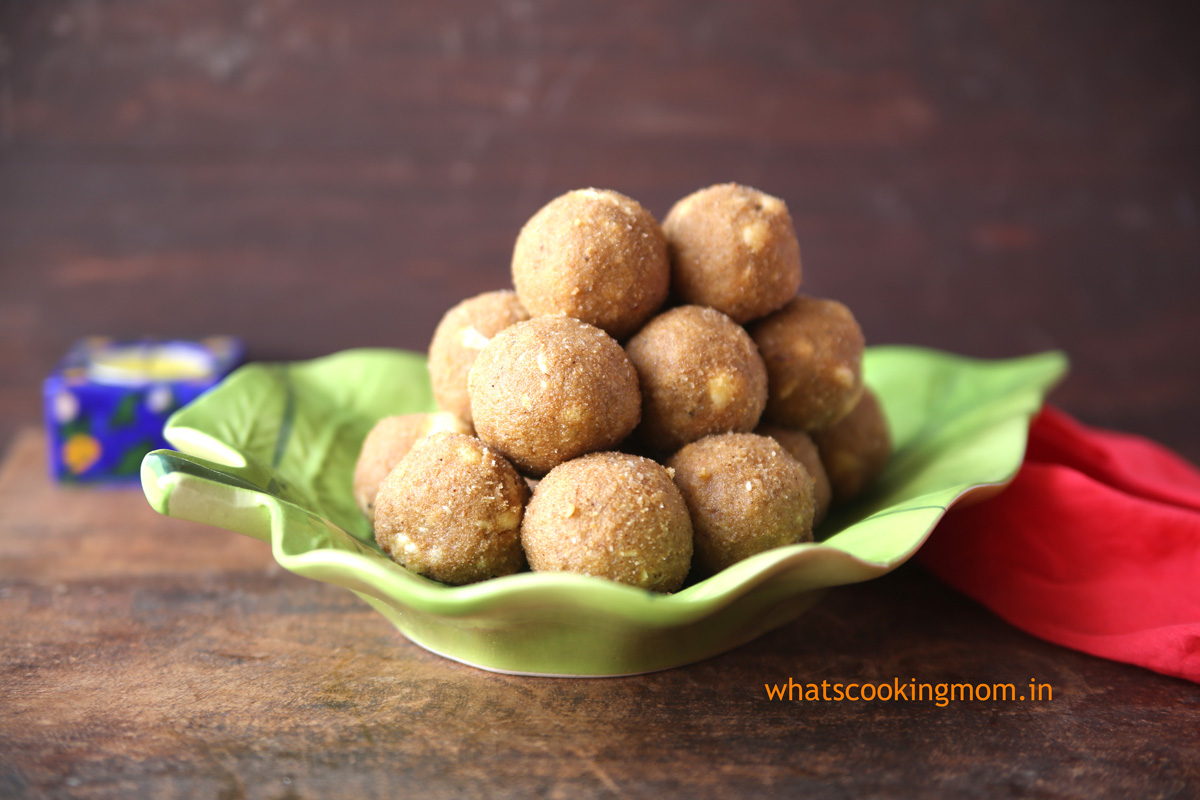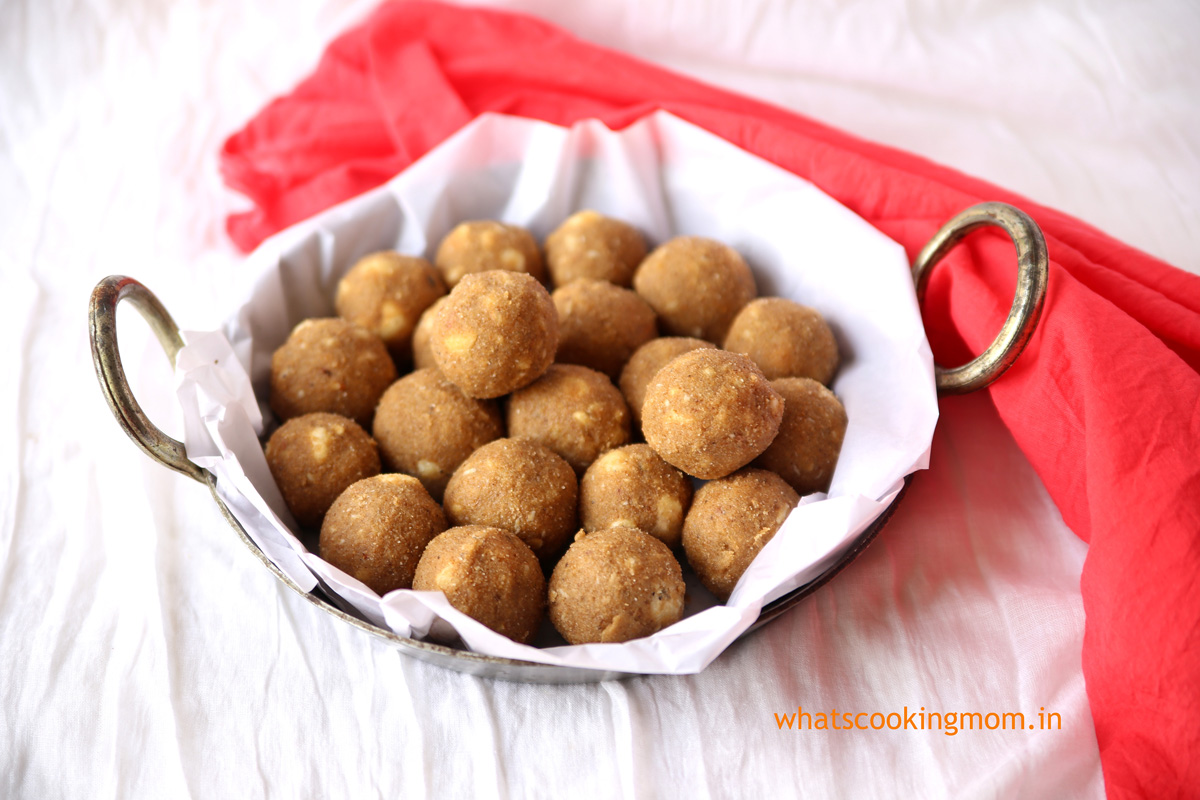 healthy, drool-worthy, delicious, everyone's favorite …
I can run out of adjectives to define Gond ke Ladoo 🙂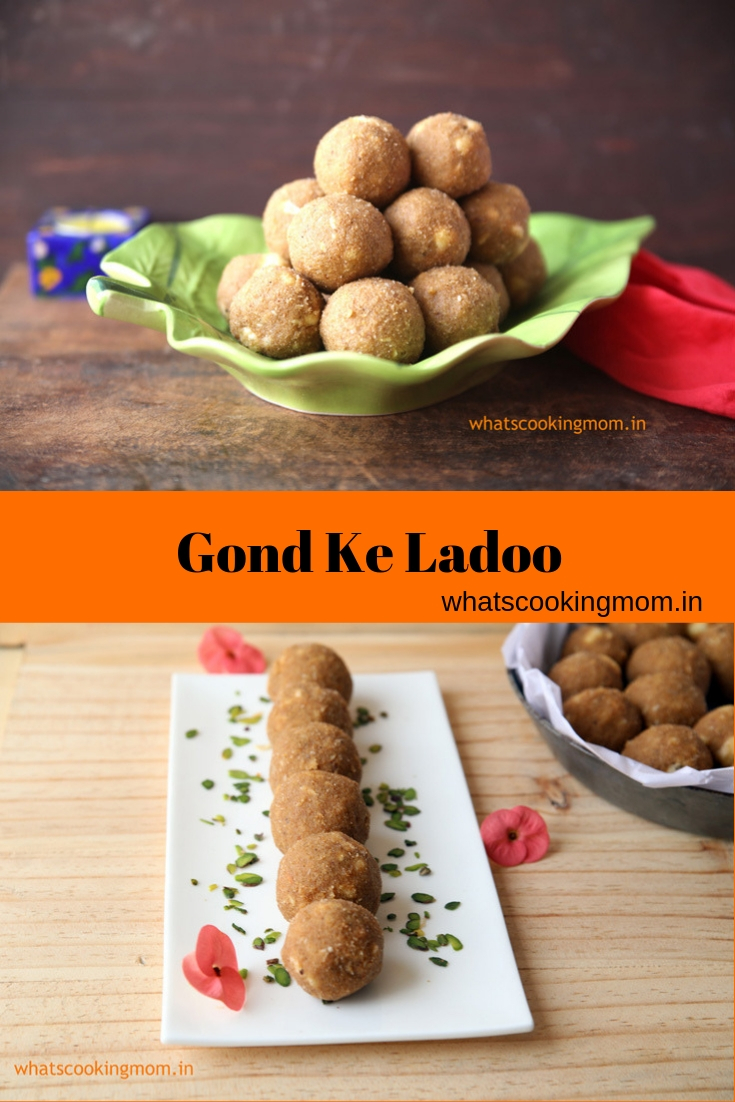 How to make Gond ke Ladoo
Cooking time: 25-30 minutes
Preparation time: 10 minutes
makes around 30 depending on the size
Ingredients:
2 cups atta (whole wheat flour)
1 cup ghee + 1 tbsp for makhane/fox nut + 2 tbsp for frying gond
1 cup powdered sugar/ boora
½ tsp powdered cardamom powder (elaichi powder)
15-20 almonds cut into small pieces
1/8 cup gond
1 cup makhane ( cut into small pieces)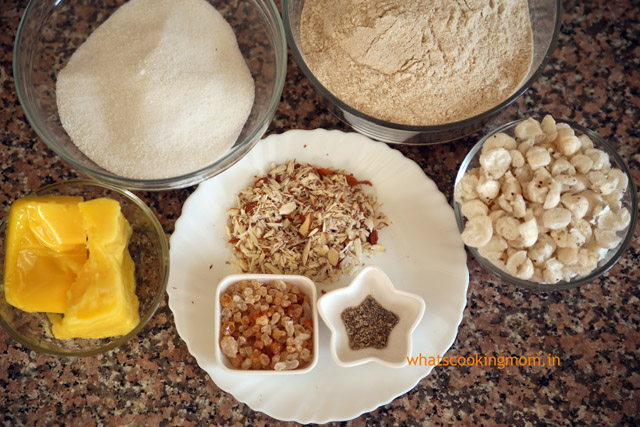 To make Gond ke Ladoo
Take ghee in a heavy bottomed pan.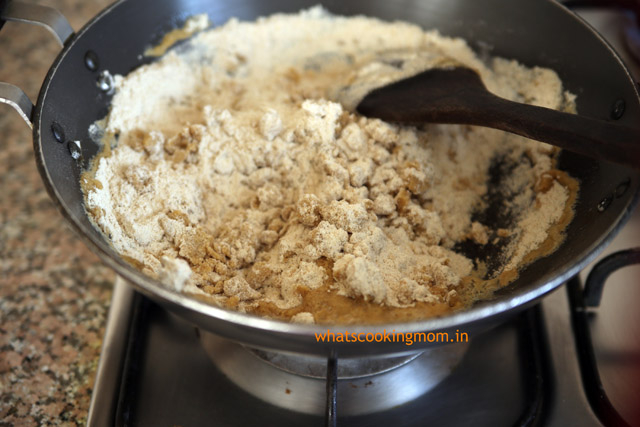 Add atta to the hot ghee and stir on high flame for 2-3 minutes.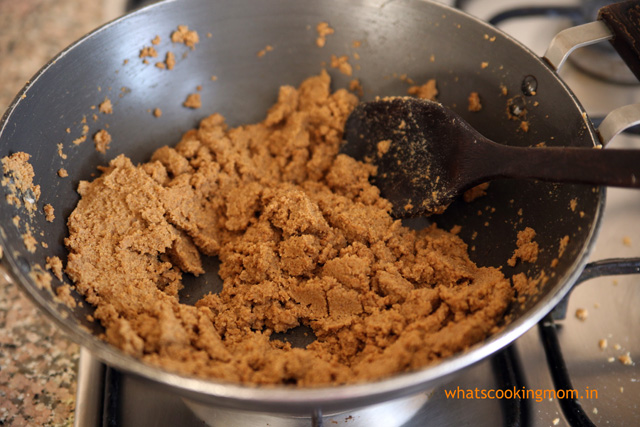 Turn the flame to low and cook for around 15 minutes stirring continuously till the atta changes its color and turns brown in color.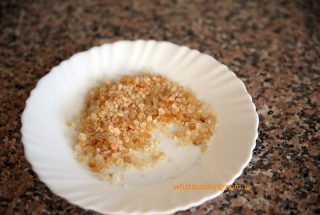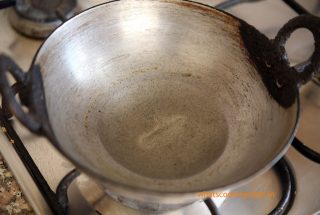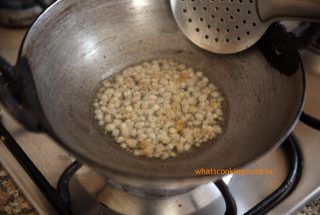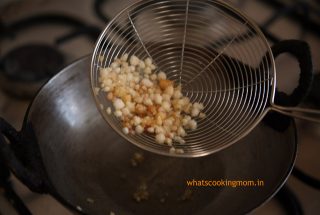 Let it cool a little.
In the meantime break gond into smaller pieces to ensure uniform frying. Heat ghee in a pan. When it is really hot fry gond in small batches. If leftover ghee is clean you can add this also to Ladoos. Otherwise, remove it from pan and wipe pan clean with a tissue.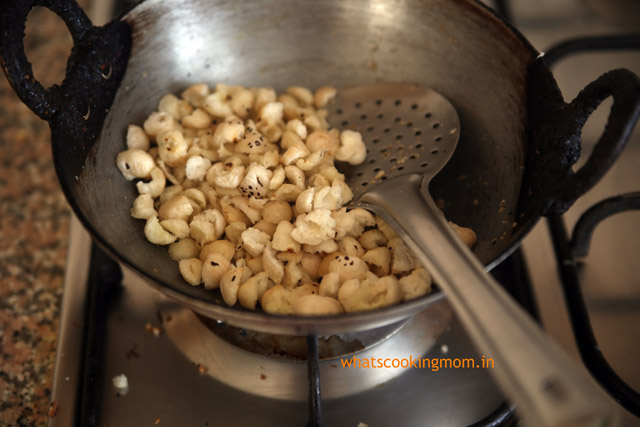 Heat ghee in the pan and fry cut pieces of makhane till they are crisp.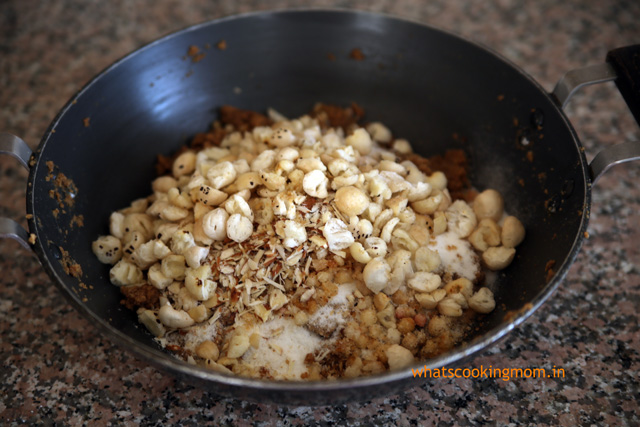 Add nuts, fried gond, fried makhane and elaichi powder to the atta.
Add boora to the atta. Make sure that atta is not very hot when you add boora.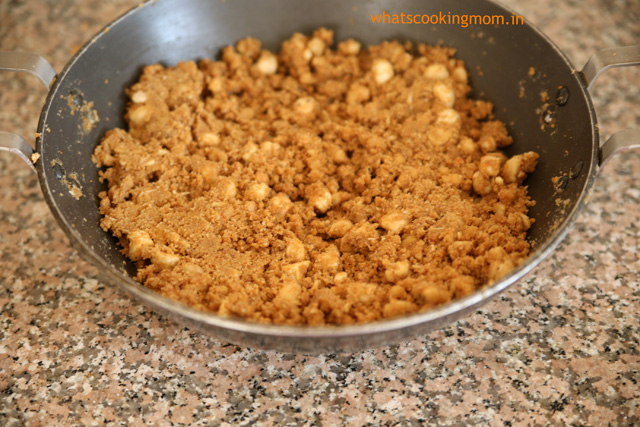 Mix thoroughly.
Shape the Ladoos with your hands.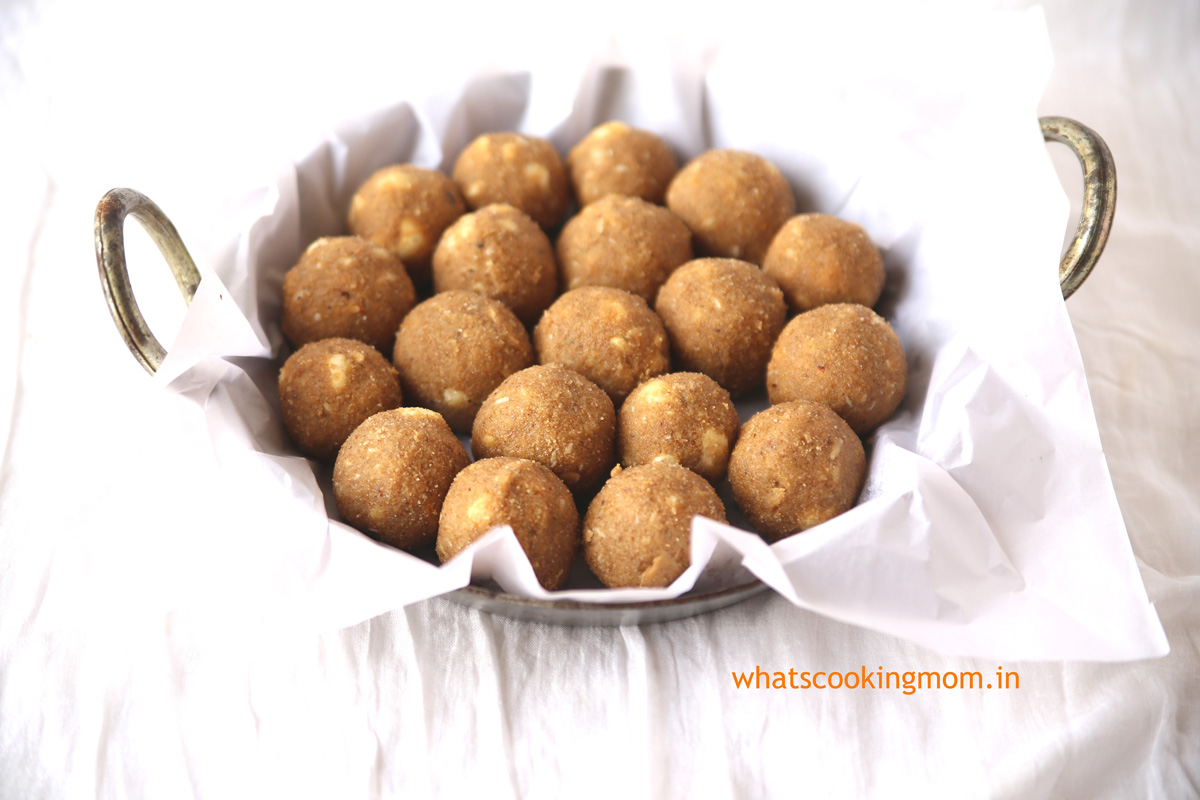 And your Gond ke Ladoo is ready. You can store these in an airtight container for a long time.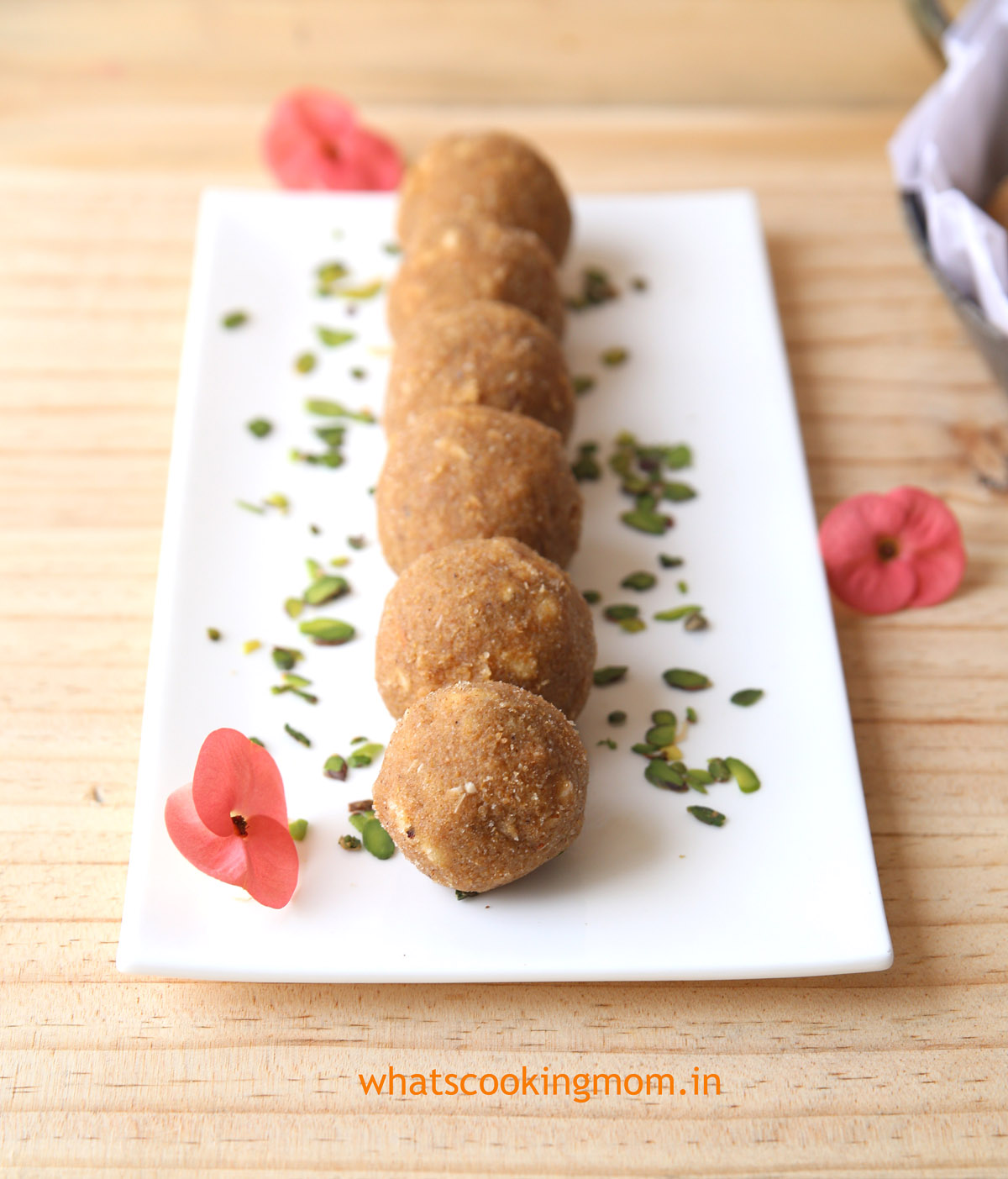 Note: If ladoo does not hold its shape add some warm Ghee to the mixture and then make Ladoos.