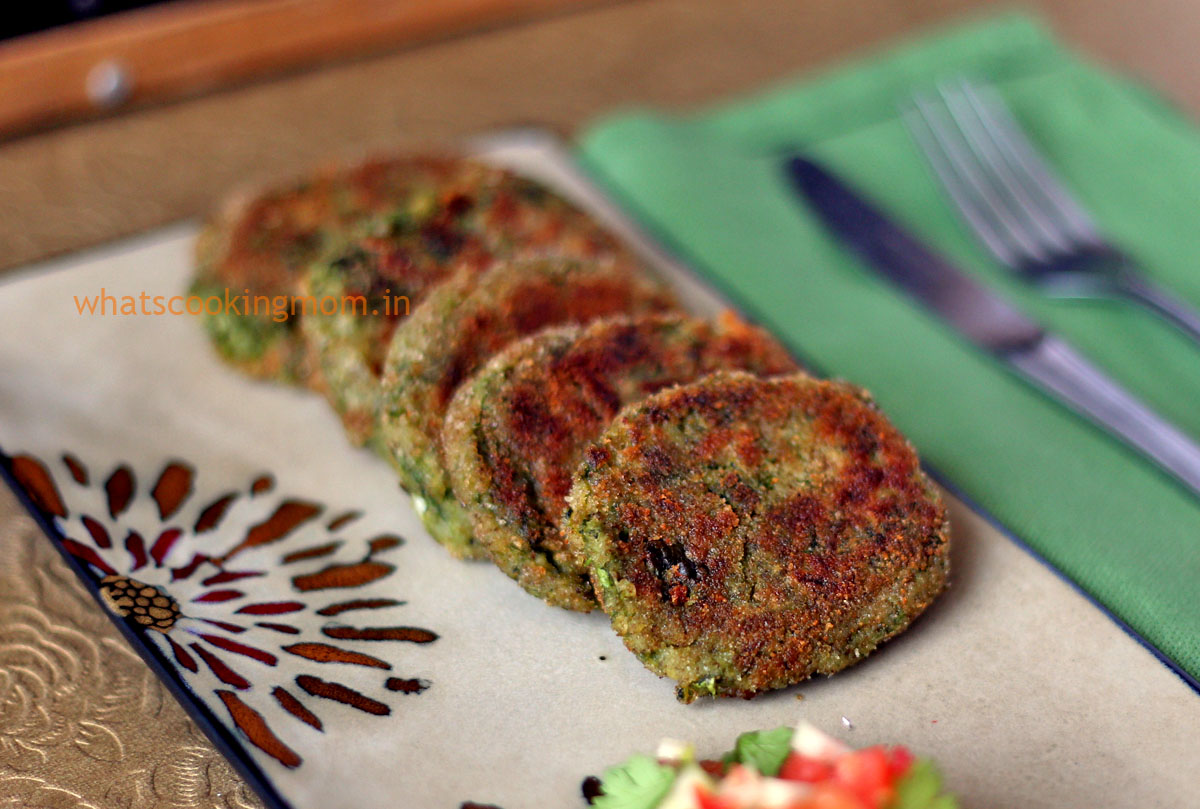 Hara Bhara Kabab is quite a popular snack nowadays among adults as well as kids. Made with lots of green vegetables these are generally a healthier option to other snacks which are served in parties and ceremonies. My kids also love to eat Hara Bhara Kabab though they know all the vegetables that have been added to these. I think that tells how delicious they are especially to mothers of fussy eaters 😉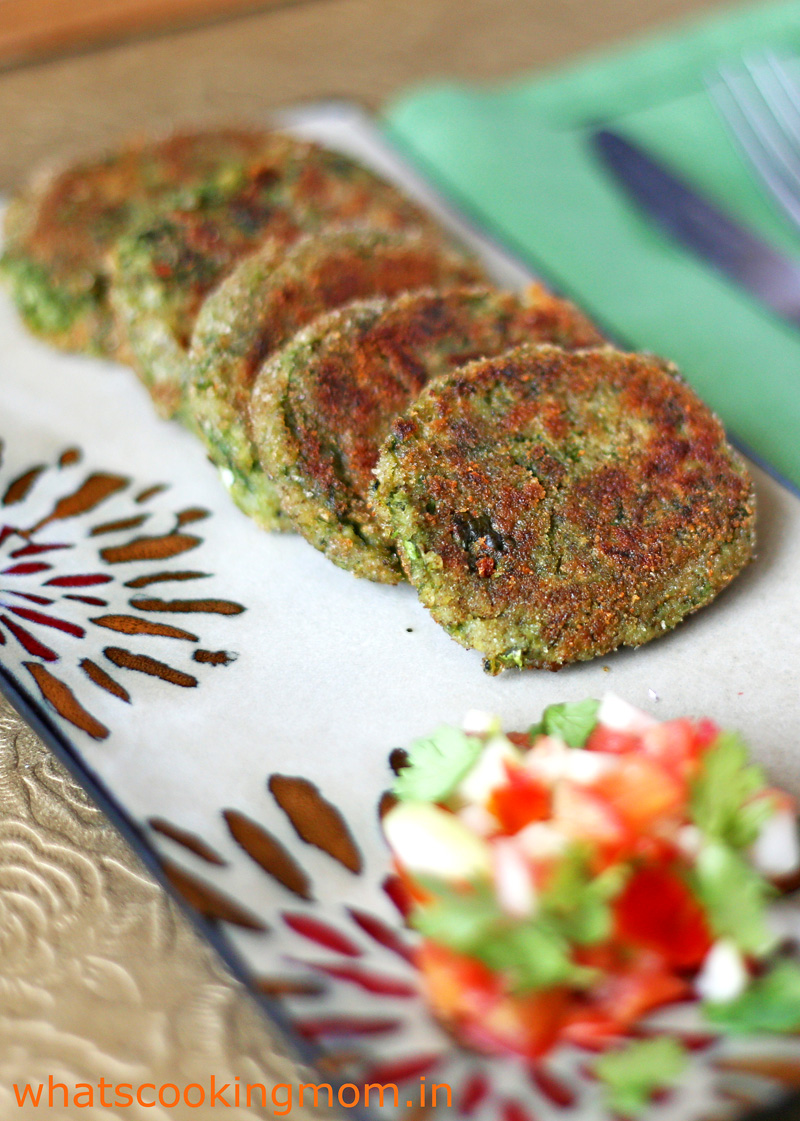 we all know the benefits of spinach which is the star ingredient of these kababs. You can add a variety of green vegetables in these. I have added whatever I had in my fridge namely beans capsicum coriander leaves. In winters peas can be added to these as peas add a very nice taste to kebabs or cutlets.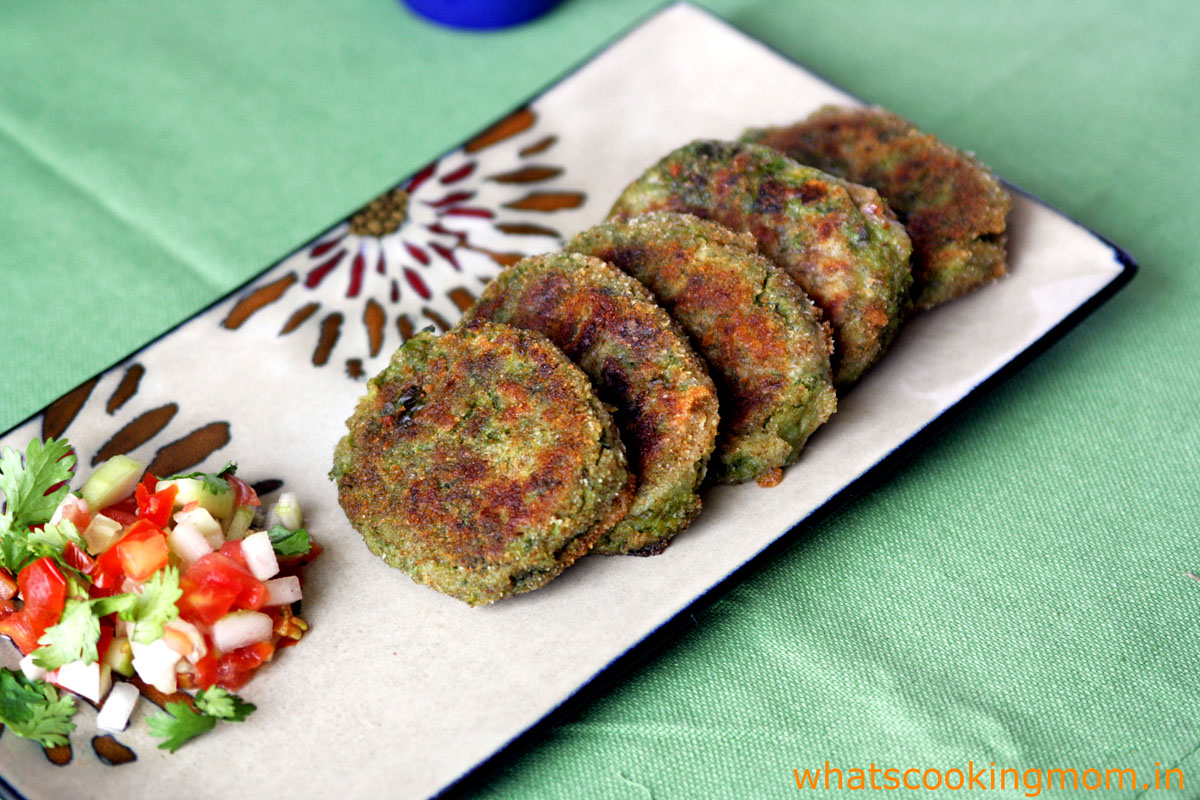 These can be shallow fried or grilled in the oven. I have shallow fried the kababs. A perfect evening snack for kids or a perfect starter to serve guests or a more than a perfect breakfast item. It is your choice how and when you want to have these.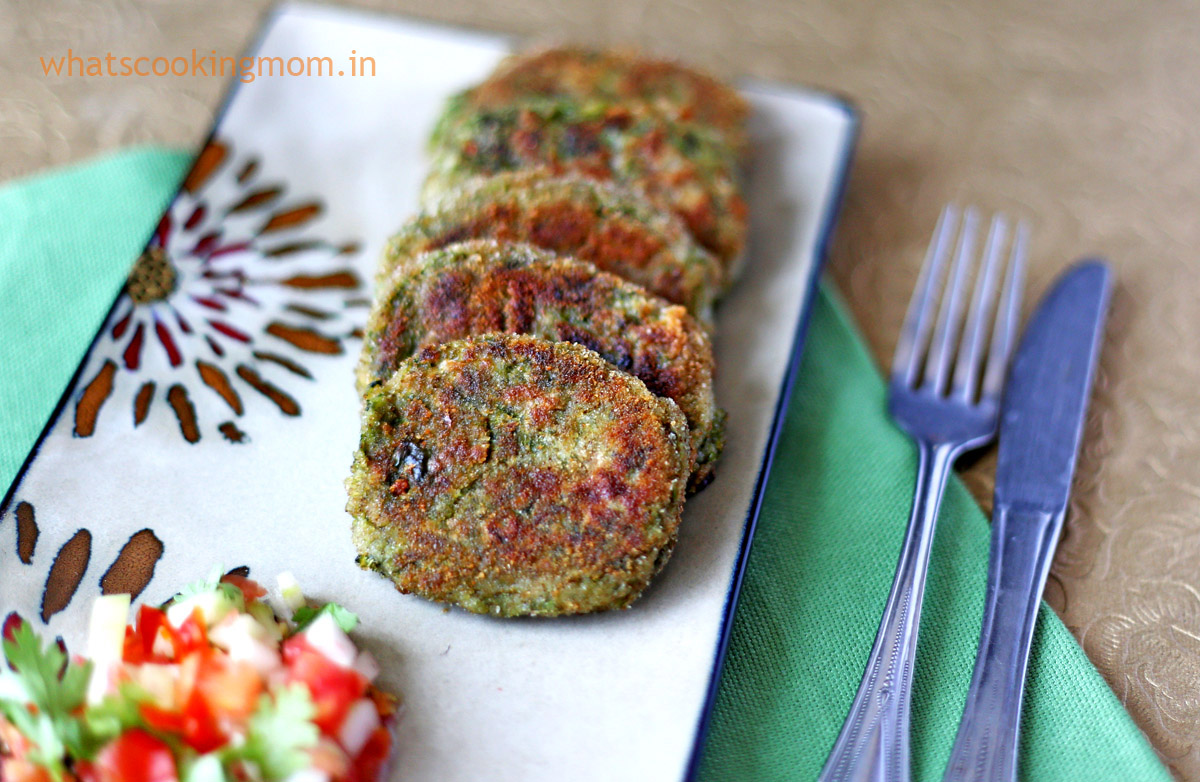 How to make Hara Bhara Kabab
Preparation time: 10 minutes
cooking time: 10 minutes
makes around 8-10 depending on the size
Ingredients:
1 cup spinach leaves washed properly
¼ cup French beans chopped finely
1 onion chopped finely
¼ cup capsicum chopped finely
¼ cup coriander leaves chopped finely
2 green chilies
1 tsp chopped ginger
2 medium sized boiled potatoes
1 white bread corners removed
¼ tsp roasted cumin powder
¼ tsp chaat masala
Salt and pepper to taste
¼ cup Maida/ plain flour
water to make a thick paste
Breadcrumbs
oil to shallow fry
To make Hara Bhara Kabab
Boil water in a pan. Add a little salt. Switch off the flame and add spinach leaves to the water. Leave for 5 minutes. Drain the leaves to remove excess water.
Heat ½ tsp oil in a pan and sauté beans and capsicum for 2-3 minutes. Blend capsicum, beans, spinach leaves, coriander leaves, and ginger in a blender to a coarse paste after cooling down.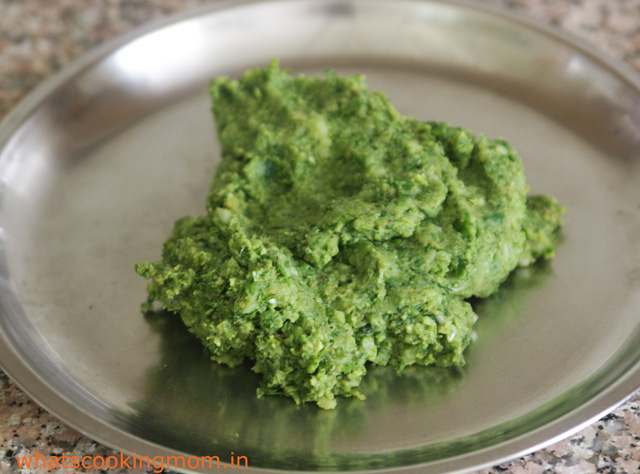 In a wide bowl add mashed potatoes, onion, all the spices, and the coarse spinach mixture and mix thoroughly. Soak the bread slice in water for 1 minute, press and remove the excess water and mash it in the mixture. It helps in holding the mixture together.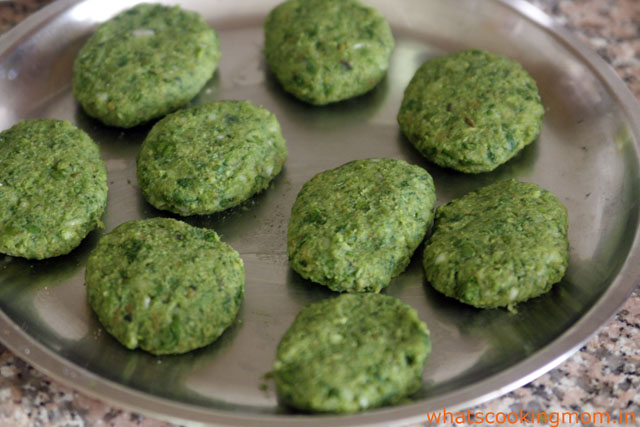 Make kababs of the desired shape.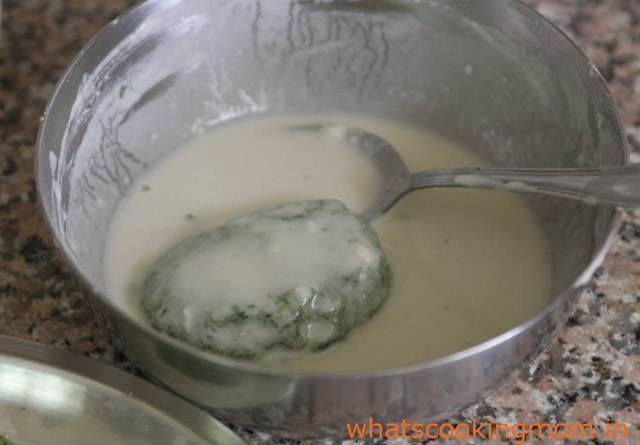 Make a thick paste of cornflour with water. Take bread crumbs in a separate plate.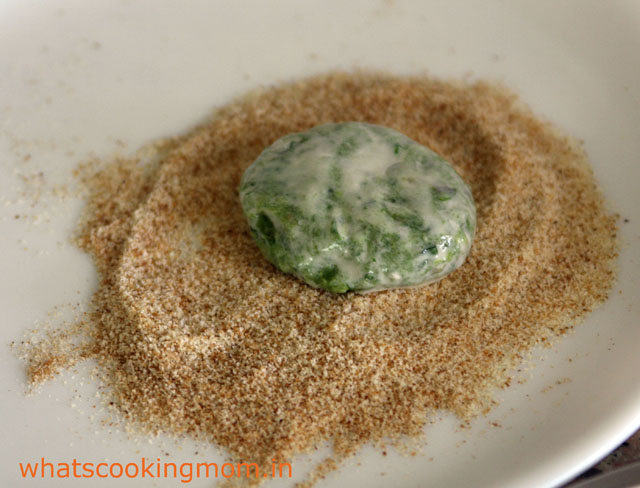 Dip the kababs in the maida batter and roll in the breadcrumbs so that they are coated uniformly.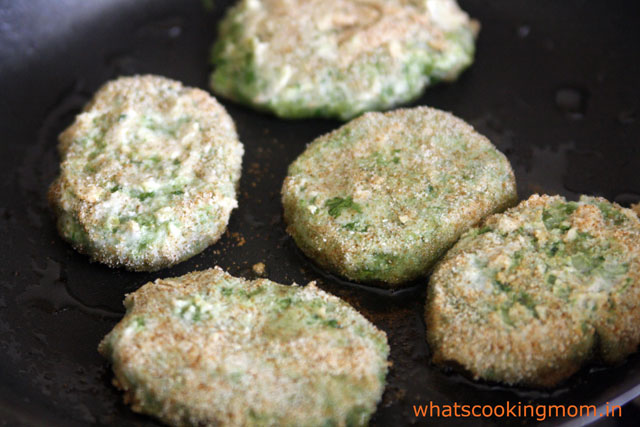 Heat oil in a pan and shallow fry the kababs till light brown on both sides. Serve hot with ketchup.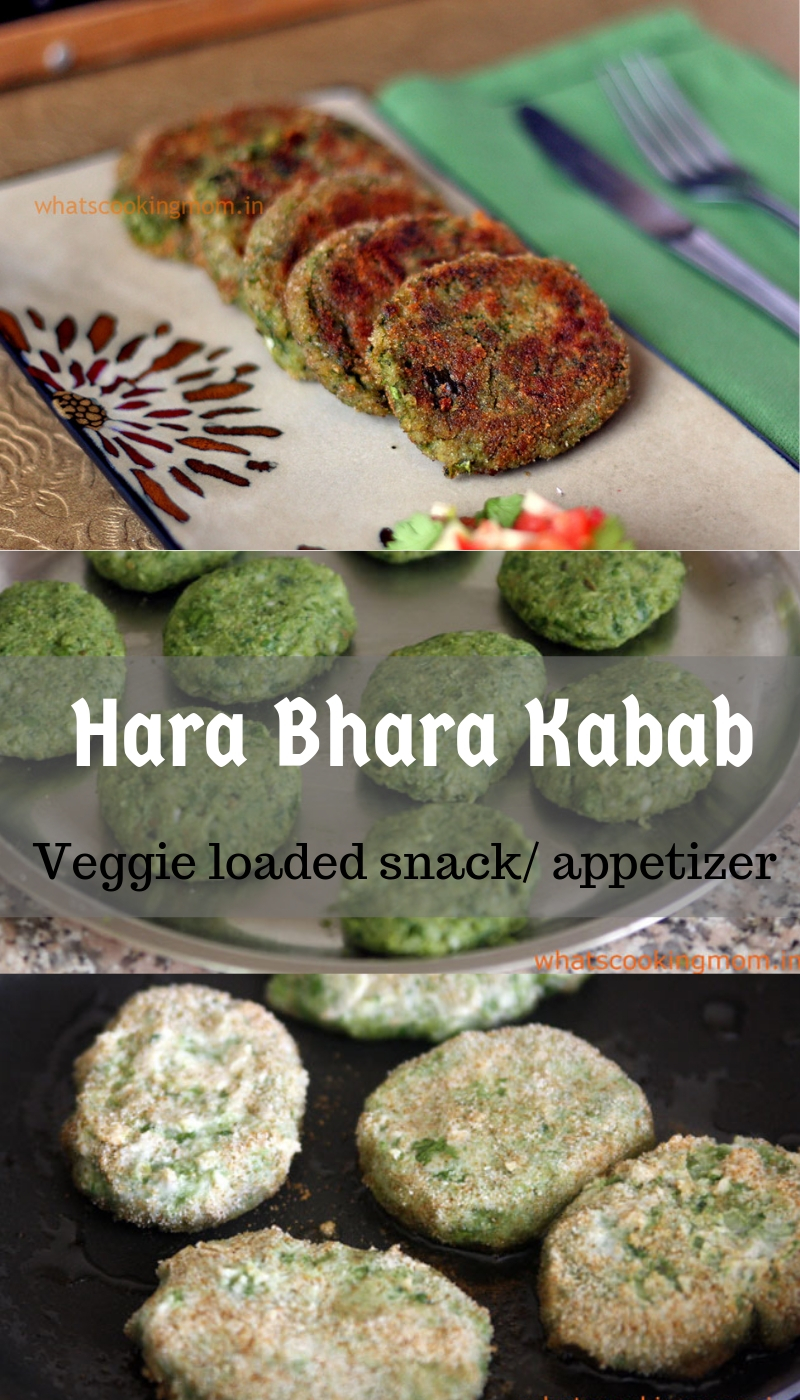 When you make this recipe don't forget to tag us on Instagram and Facebook or use this hashtag #whatscookingmom
You can share your pics with us on email also (whatscookingmom@gmail.com)
Other recipes you might like
Kale Chane Kebab