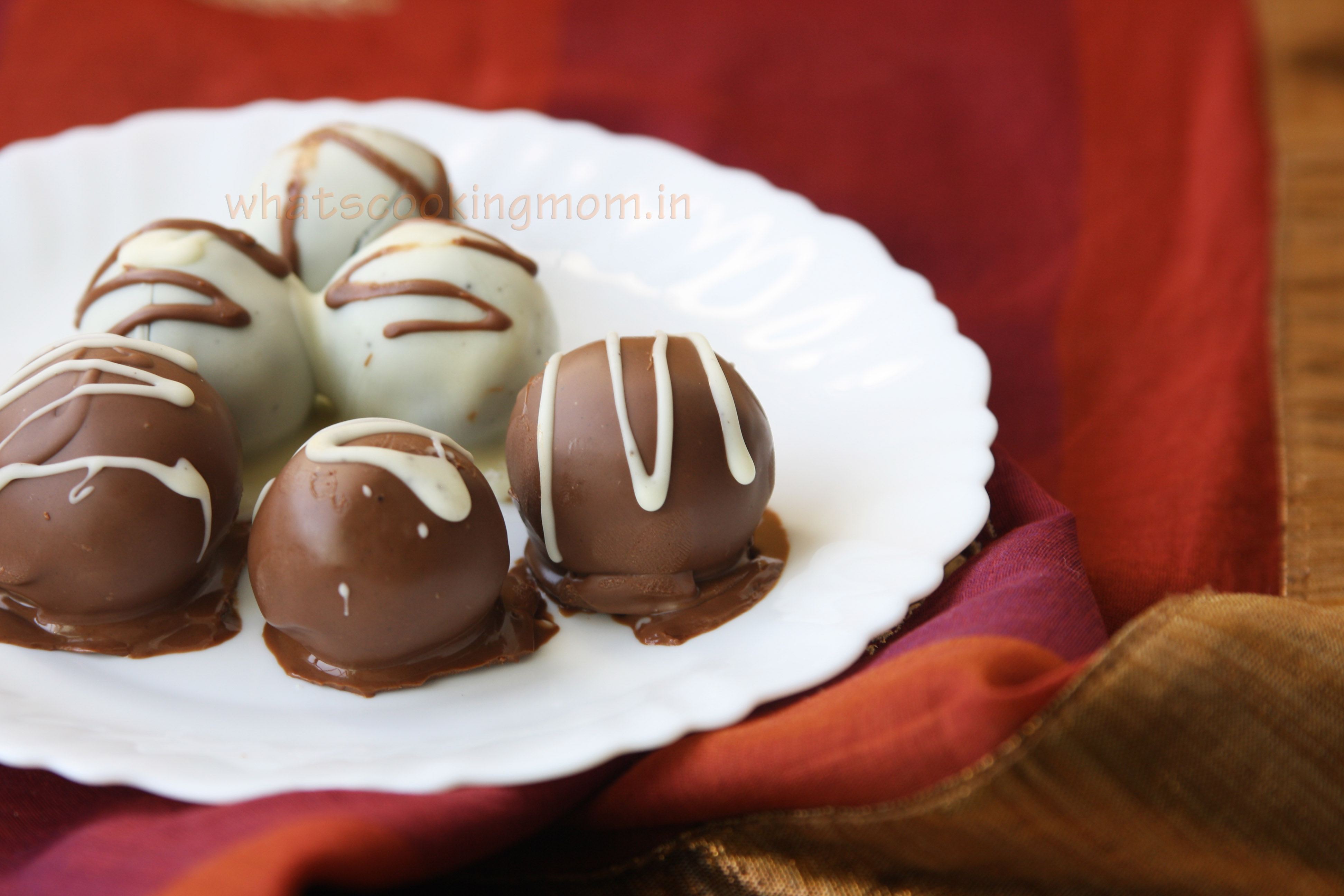 I have been planning to make Oreo Truffles for quite some time. Who doesn't like Oreo biscuits? And if they are coated with chocolate? hmm… very hard to resist. But all the recipe I found on the net used cream cheese. Now my husband is not that big a fan of cream cheese so I was looking for another option.
I have replaced cream cheese with regular cream in this recipe and truffles came out really good. These are really easy to make and can be made in large batches. The recipe does not require much effort though it needs some setting time. A must try recipe for all Oreo and chocolate lovers (I think that covers everyone)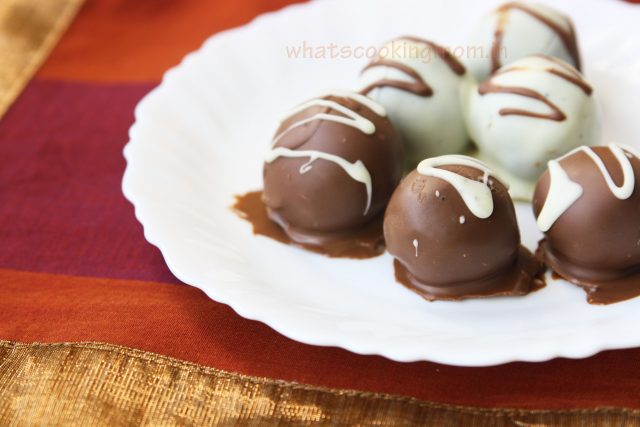 Oreo Truffles
Adapted from: The Capitol Baker
makes around 8 Oreo truffles
Ingredients:
1 packet (around 12) Oreo biscuits
2 tbsp fresh cream
1 tbsp sugar
150 gms of white chocolate or regular chocolate for coating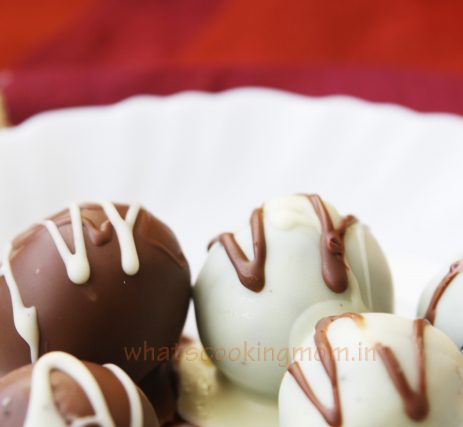 To make Oreo Truffles
These are really simple to make. Pulse Oreo cookies (including their cream filling) in a blender or food processor until they are crushed completely. Pour crushed cookies into a bowl and mix with cream and sugar. Use your hands to make a soft dough.
Put the dough in the fridge for 30 minutes for the dough to firm up. Roll the dough into balls. While rolling if you feel the dough is still soft put it back in the fridge for some more time. Place balls on a foil paper or wax paper lined baking sheet and put them back in the fridge for 1 hour.
Melt chocolate in a microwave-safe bowl. Heat the chocolate in the 30-second interval and stir in between to avoid lumps. Keep it aside for 1 minute. Dip each ball in the melted chocolate to coat. Place them back on the sheet and refrigerate again until they are firm. These are best when chilled.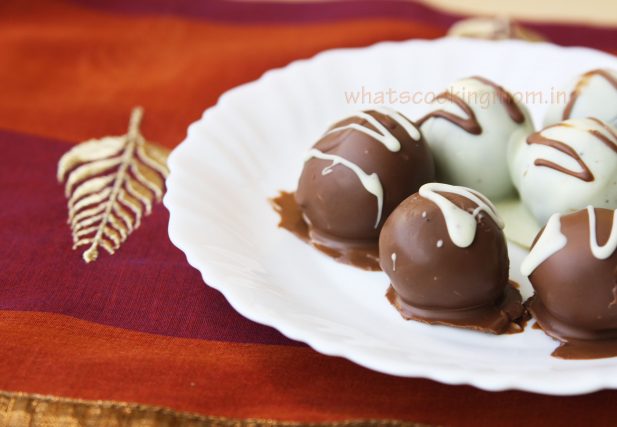 When you make this recipe don't forget to tag us on Instagram and Facebook or use this hashtag #whatscookingmom
You can share your pics with us on email also (whatscookingmom@gmail.com)