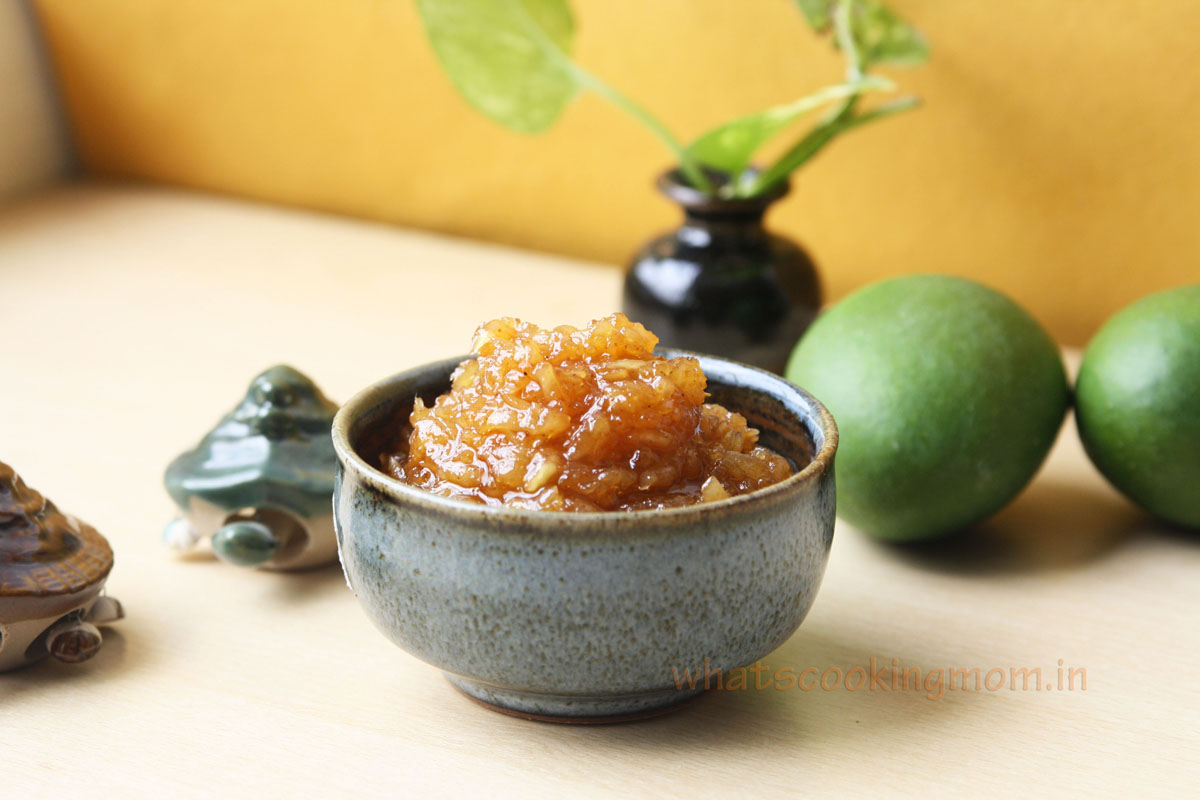 sweet and spicy raw mango chutney – Hello, friends. I know I am writing after a long time but I have an excuse. I was off to my parent's house to spend summers holidays with them (holidays for my kids as I do not get any summer holidays) ;-).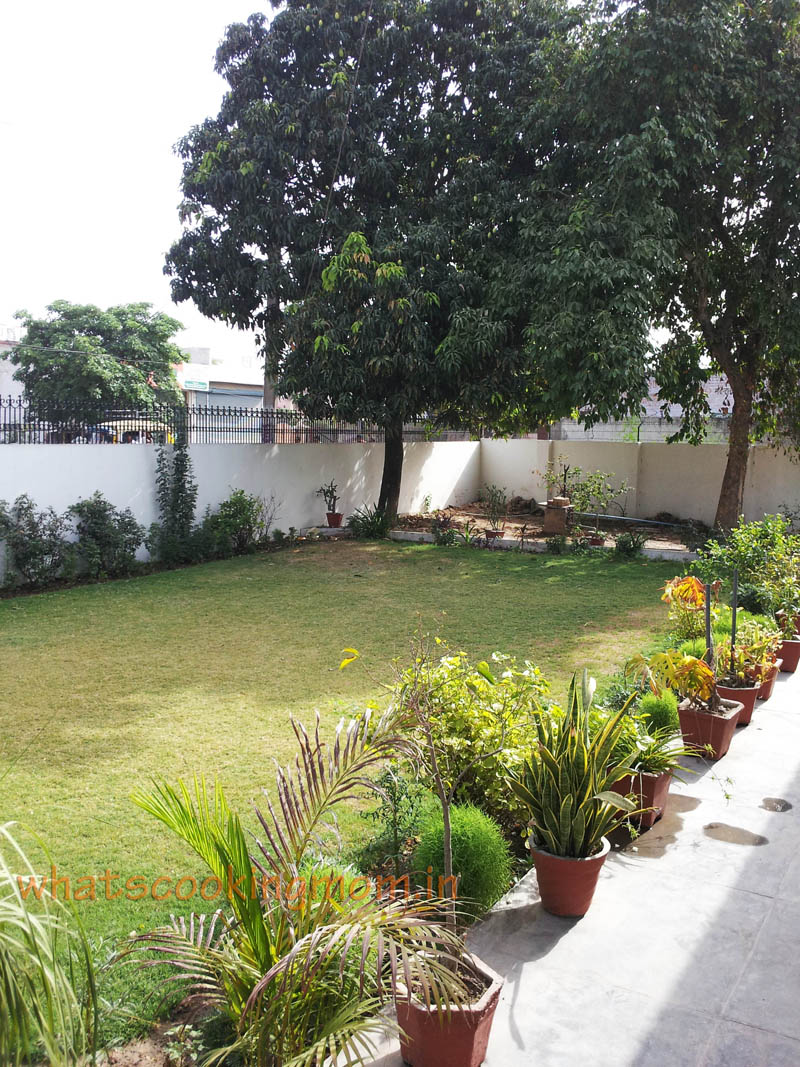 They have many fruit trees (Mango, Jamun, Custard apple, Pears, and Lychee) and a vegetable garden. Kids have a great time there. They have this huge mango tree that is loaded with mangoes in the summers. One fine day after a dust storm we were left with a huge pile of raw mangoes so we decided to make this sweet and spicy raw mango chutney which is also known as Chunda in North India.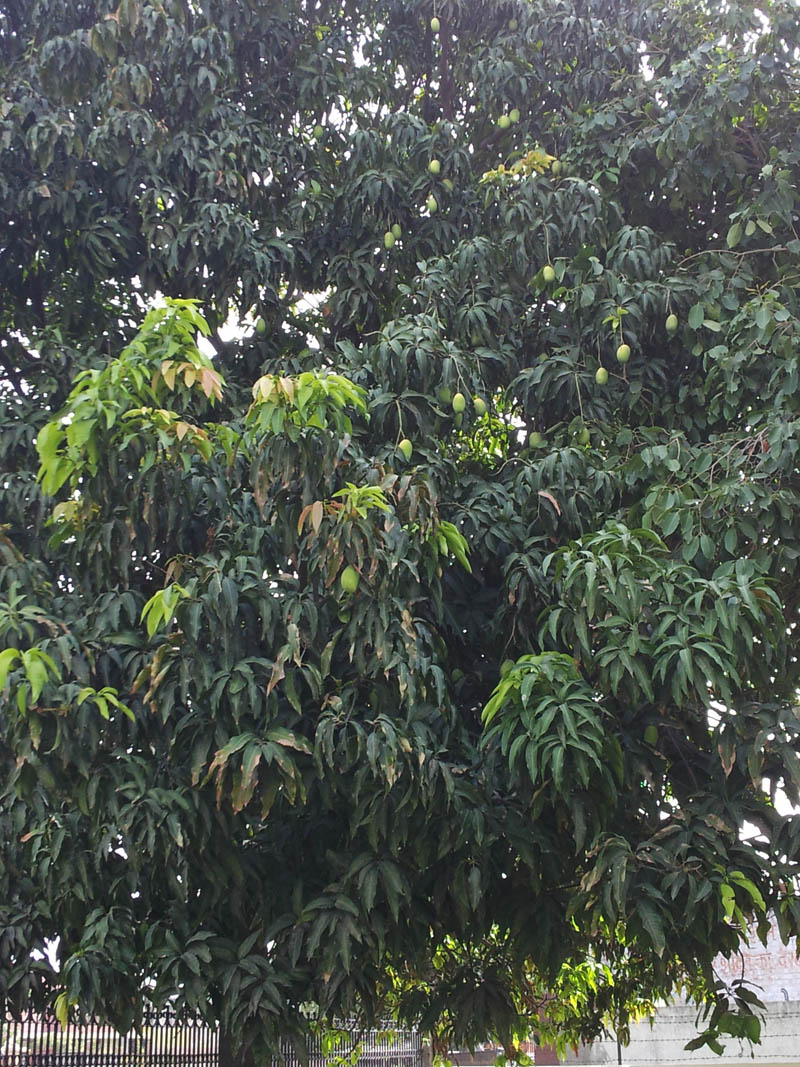 The recipe I am sharing is my mother's and the chutney has been prepared by her only. I prefer her to cook when she is around as food tastes very different when she cooks it. I am only the photographer here (even that is not entirely true as half of the photographs are taken by Axat).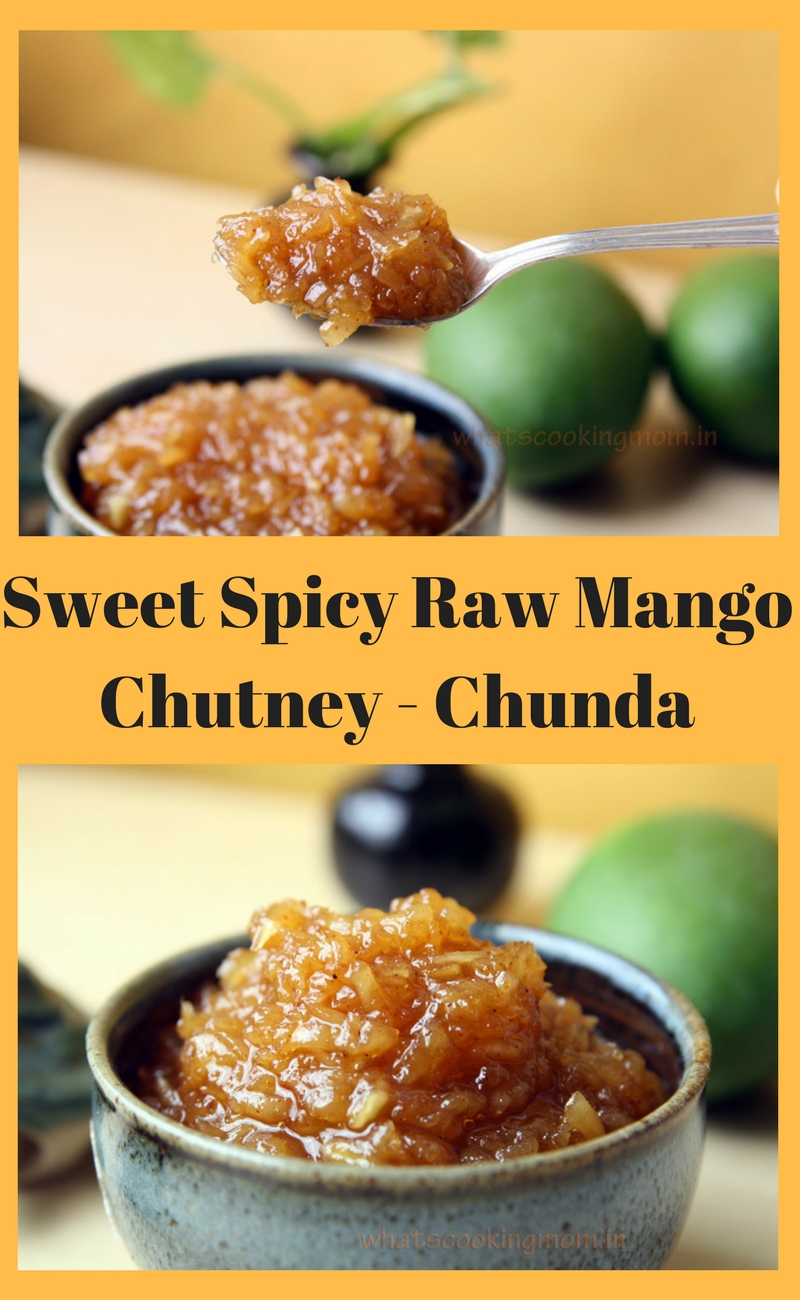 Chunda
It's a very popular recipe and can be used with pancakes, paranthas, mathri, pulao or even in sandwiches. It's the best and healthy way to add taste to your food. The traditional method of making pickles is to leave them in the sun for 4-5days. Unfortunately, this method does not work for me.
I have tried leaving pickles in sun but most of the time my kids have managed to break my jars so I have shifted to this instant recipe for making Chunda. It is really yummy as Chunda tastes exactly the same and you do not have to wait for 5 days for your chutney to be ready or beg your kids daily to be careful when they are around jars (as if that is going to have any effect on them).
How to make Sweet and Spicy raw mango chutney


Recipe source: my mother
cooking time: 30-40 minutes
Ingredients:
1 kg peeled and grated mango (around 10 raw mangoes)
1 kg Sugar
2 tbsp Salt
1 tsp red chili powder ( if you want to keep it less spicy. 2 tsp if you like spicy Chunda)
1 tsp garam masala
2 tbsp roasted cumin powder
Note: 2 tsp chili powder will yield a little spicy chutney. If you are making this for kids Please adjust the spices according to your preference. Start with less quantity and then add after tasting.
To make Sweet and Spicy raw mango chutney
Peel the mangoes and grate them. Measure it. My grated mangoes were about 1 kg. As the sizes of the mangoes may vary please adjust sugar and spices accordingly. These quantities are for 1 kg grated mango.
Add sugar, salt, red chilies powder, cumin powder, and garam masala. You can vary spices quantities according to your liking.
Cover and set aside for 4-5 hours. Now on slow flame heat mango mixture till it thickens and all the sugar dissolves. It takes around ½ an hour. Keep stirring the mixture while on flame because as it thickens it may stick to the bottom of the pan.
Remove from the flame and leave uncovered for the chutney to cool completely. Store this chutney in an airtight glass container. Pickles and chutneys should always be stored in glass containers.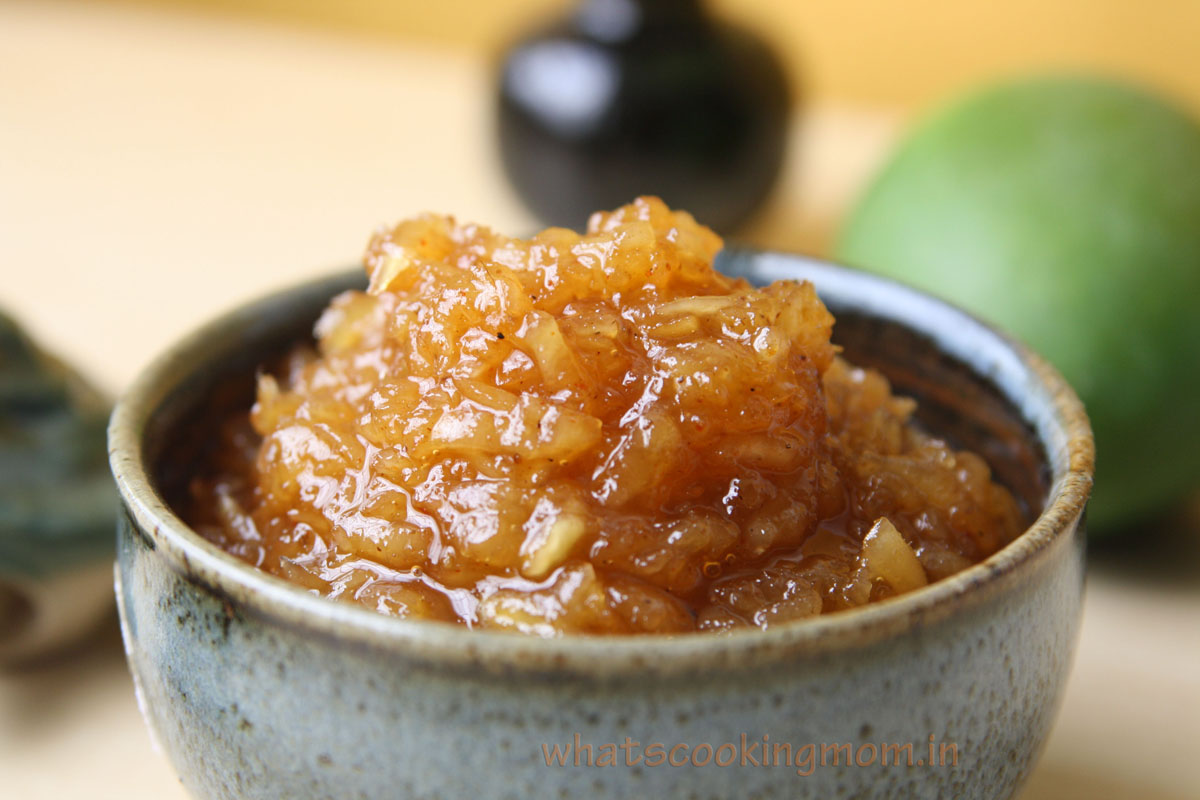 You can store it for more than one year.
When you make this recipe don't forget to tag us on Instagram and Facebook or use this hashtag #whatscookingmom
You can share your pics with us on email also (whatscookingmom@gmail.com)